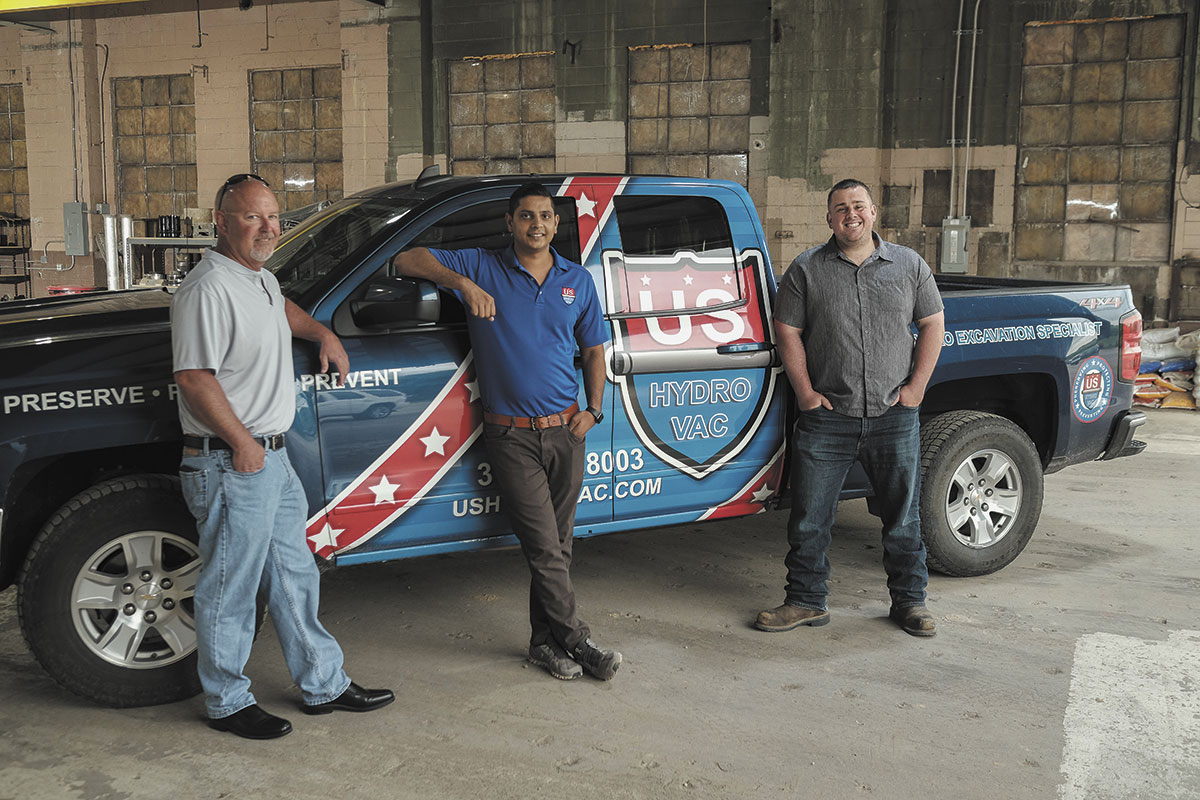 Revenue growth FY 2019 to 2021: 439%
2021 revenue: $6.3 million
Digging in: US Hydrovac helps other companies work safely around underground utilities. Its main service is hydrovac (formerly called hydro excavation), the method of non-destructive digging that keeps power and gas lines safe from alternatives like excavating with a backhoe. President Kuldip "KP" Panchal describes the hydrovac as a combination power washer and Shop Vac on steroids; it liquifies the ground with water, then sucks it up with a high-powered vacuum.
Range of customers: US Hydrovac's customers are companies working around underground utilities, anyone from a small plumbing company to large utilities like Citizens Energy and Duke Energy. In the past couple of years, the company has added complementary services—pipeline televising and pipeline cleaning. Using robotic cameras, it helps customers inspect and determine the integrity of their underground pipelines.
The next generation: Panchal grew up around construction and studied construction management at IUPUI. He's passionate about teaching kids that it's an industry with great career possibilities. He participates in job fairs to get kids interested in the trades and is a member of IUPUI's industry advisory board for
construction management.
How it's growing: US Hydrovac is growing, Panchal said, because construction is booming and there are just a few companies that do what it does. "Construction is an aging industry," he said. "People are not innovative; they don't run efficiently. Taking care of our people and taking care of our customers has grown us, and the ability to operate efficiently and differently than other companies."
Mostly local: Panchal said 90% of US Hydrovac's work is in or around Indianapolis. The company has done some work in Ohio and Kentucky and plans to regionalize within a year or two. "There's more market to be gained in Indianapolis, but diversifying into different markets is the easiest way to double, triple, 10 times the company," he said.•
Check out more of IBJ's ranking of Indy's fastest-growing companies.
Please enable JavaScript to view this content.