Revenue growth FY 2018 to 2020: 94%
2020 revenue: $5.45 million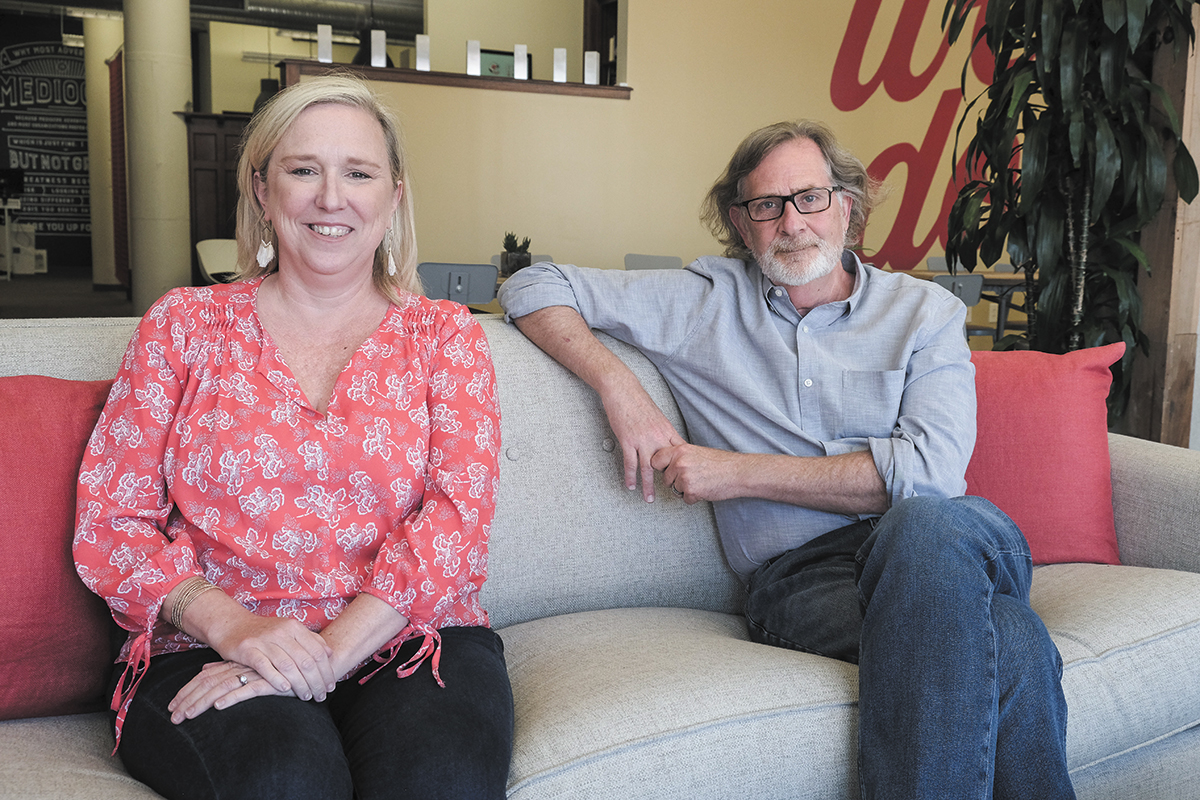 History: Founders Ken Honeywell and Becky (Hopewell) Honeywell started Well Done Marketing as a boutique writing agency in 2005. In 2015, Well Done merged with Lisa Sirkin Vielee's Gracie Communications, and the company added public relations services. In 2019, Vielee became president. Well Done now offers full creative design, illustration, writing, digital strategy, web design and web development, in addition to PR and community relations.
Doing more with fewer: The company has grown to 31 employees and downsized—purposely—from 70 clients to 35. The existing clients "take advantage of the full-service offerings that we have," Vielee said. "We've learned to work smarter, not harder, and it helps with employee retention, revenue growth, relationships."
Clients: Hancock Health, Duke Realty and Lumina Foundation are some of Well Done's biggest and most long-standing clients. Well Done's messaging efforts with the Indiana Convention Center and Lucas Oil Stadium during the pandemic led to more work—with Eli Lilly and Co. and the partnership behind the #INthistogether campaign—to spread the word on how to stay safe and healthy.
Pandemic life: Because of its work in the health care and tourism fields, Well Done was able to adapt quickly when the pandemic hit. The company "went from one office to 30 without missing a deadline." But "one of the things that we realized through all this," Vielee said, "is, we can be 100% productive from anywhere, but we are more creative when we're together."
Changes ahead: Ken Honeywell plans to retire at the end of the year, so Well Done has been working on the agency's future. Vielee said the company has spent the last two years building its leadership and new-business teams and looking at how it can grow from a central Indiana agency to a regional and national agency. "I think it's time for the Midwest again. The Midwest tends to be very steady and thoughtful, and that's what our agency wants to take out to clients: 'Thoughtful, let's achieve your goals, let's stay focused within the context of the crazy world without that affecting your business.'"•
Check out more of IBJ's ranking of Indy's fastest-growing companies.
Please enable JavaScript to view this content.