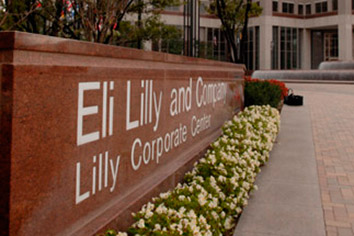 The Food and Drug Administration said Friday it has approved Eli Lilly and Co.'s newest diabetes treatment, which has been shown to also help patients lose weight.
The drug, known as tirzepatide under its generic name, will be marketed under the brand name Mounjaro.
The FDA said the drug was effective at improving blood sugar and was more effective than the other diabetes therapies with which it was compared in clinical studies.
The drug has been closely watched by medical professionals and is viewed by financial analysts as a possible blockbuster, with potential annual sales in the billions of dollars.
Lilly is also studying the drug separately for treating obesity, but has not yet submitted it to the FDA for that use.
However, the Indianapolis-based drugmaker said obesity was common among study participants in its diabetes trials, with an average body mass index of 32 to 34. The study showed that patients achieved an average weight loss of 15 pounds more with tirzepatide than a placebo when neither were used with insulin, and 23 pounds more than a placebo when both were used with insulin.
Obesity is often a precursor to diabetes. Doctors warn their overweight patients to shed pounds or risk getting diabetes, a serious chronic disease that can lead to kidney disease, serious foot problems and blindness.
The drug uses a chain of 39 amino acids to mimic the action of two natural hormones known as GIP and GLP-1, which stimulate insulin secretion, delay gastric emptying, suppress appetite and regulate blood lipid metabolism.
Lilly said it tested the drug in more than 20,000 patients in 10 clinical trials between 2018 and 2021. Patients reduced their A1C  up to 2.58% and reduced body weight as much as 13%.
The most common adverse effects were gastrointestinal-related and generally mild to moderate, Lilly said.
The drugmaker has not yet said how much it will charge for the drug, or which insurers have agreed to reimburse patients for it.
Please enable JavaScript to view this content.