With the release of the feature film "Dark Waters" on Tuesday, the law firm Taft Stettinius & Hollister, which has offices in Indianapolis and eight other cities, is about to get the kind of publicity that money can't buy.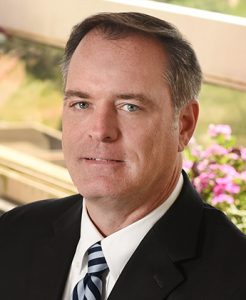 The movie stars Mark Ruffalo as Taft partner Robert Bilott, who spent the past 20 years in a quest to get justice for the people of Parkersburg, West Virginia, after discovering that the DuPont company had contaminated the community's water supply by dumping a cancer-causing chemical used to make Teflon into a local landfill.
Ultimately, after Bilott won three individual lawsuits, DuPont and offshoot company Chemours agreed to pay $670.7 million to settle 3,550 related cases.
In a telephone interview Monday, Bilott, who is based in Taft's Cincinnati office, said the end result of his work is "a testament to the firm."
"I don't know how many other firms would have taken this on and stuck with it through all the years," he said. "I'm hoping people are inspired by that and other firms are inspired by that and see that this is the right thing to do."
"Dark Waters" is based on a 2016 New York Times Magazine article called "The Lawyer Who Became DuPont's Worst Nightmare," which documented how a 1998 call from a Parkersburg farmer named Wilbur Tennant, whose cows were mysteriously dying, led Bilott to begin investigating. After the story came out, Ruffalo called and wanted to know more.
"He was really moved by what he read in the Times piece and was surprised that something of this magnitude—contamination that was occurring across the planet—was something he had not even heard of," Bilott said.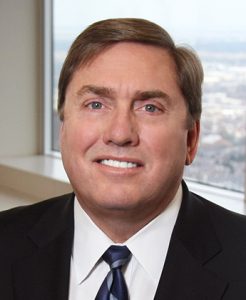 The movie, which Ruffalo also produced, does "a fantastic job" of condensing 20 years of history into two hours, said Bilott, who has much more detail in his new book, "Exposure: Poisoned Water, Corporate Greed, and One Lawyer's Twenty-Year Battle Against DuPont."
Slate magazine fact-checked the film and found that it largely adheres to the truth. DuPont was less charitable in its assessment, telling The Washington Post: "This movie claims to be 'inspired' by real events and appears to grossly misrepresent things that happened years ago."
Bilott's response is that one of the largest human health studies ever done confirmed that the chemical DuPont dumped, called perfluorooctanoic acid, or PFOA, can cause cancer and other diseases.
"That happened, no matter how much certain parties may want to pretend those facts don't exist or that that scientific work never occurred," he said. "It happened, it's there, and I'm hoping that through the film and the book, people will have the information available to them and they can draw their own conclusions about who's telling the truth."
At the time Bilott took the case, his firm was known more for defending chemical companies than alleged victims of environmental contamination. Chairman and Managing Partner Bob Hicks, who is based in Indianapolis, said that began to change in 2000. Taft has had three or four other cases where it has settled with defendants that dumped toxic chemicals. The other cases, though, were subject to confidentiality agreements.
"The notoriety (of this case) may be higher, but only because somebody decided to make a movie out of it," he said.
As for what "Dark Waters" might mean to his firm, Hicks said he's "less interested in what it does for Taft than for what it does to make the public aware of these kinds of cases."
"Rob did an amazing public good here," he said, adding that Bilott had help from other lawyers in the firm, including Indianapolis partner Bill Wagner. "Rob righted a wrong. And while Taft may get known for that because of Rob's good work, more importantly it's nice to see that the public will be made aware of these kinds of situations. And if Taft looks good along the way, so be it."
"Dark Waters" can be seen locally starting Tuesday at the Landmark Keystone Art Cinema.
Please enable JavaScript to view this content.