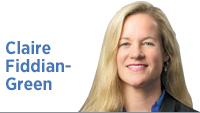 The pandemic has had profound impacts on communities globally, including in Indiana. Beyond the death toll from COVID-19, fatalities from drug poisonings—more commonly referred to as overdoses—have skyrocketed. In April 2021, the number of total drug overdose deaths in the United States surpassed 100,000 for the preceding 12-month period, according to a report released last month by the Commission on Combating Synthetic Opioid Trafficking.
In Indiana, fatal drug poisonings jumped from 1,699 in 2019 to 2,321 in 2020, according to the Centers for Disease Control and Prevention. Alcohol-induced deaths also rose from 791 in 2019 to 1,027 in 2020. In Marion County, fatal drug and alcohol poisonings grew more than 50% during that same time.
Even with these recent spikes, the grim reality is that substance use disorder (SUD) was a challenge for our city and state for more than a decade before the pandemic. There were 927 fatal drug poisonings in Indiana in 2010, and this number nearly doubled by 2017.
Due to concerted efforts by the public, private and not-for-profit sectors, fatalities declined in 2018, but a combination of factors has undone this progress. The greater prevalence of the opioid fentanyl and declining access to support during the pandemic—from recovery housing to mental health treatment—have contributed to our present reality.
To reverse these trends, we need a holistic approach to combat substance misuse and support Hoosiers struggling with SUD. Substance use often begins at a young age, and those who use drugs or alcohol in their early teens are more likely to develop SUD, according to the National Institute on Drug Abuse. That's why early intervention is critical.
Evidence-based substance use prevention programming in grades K-12 helps to curtail drug and alcohol misuse, with the added benefits of supporting students' social and emotional well-being and improving academic performance. Program examples include Second Step and LifeSkills.
Along with prevention, we must identify, fully fund and implement long-term treatment solutions for those with SUD. Among the biggest challenges is an insufficient number of providers trained in both SUD and behavioral health. Initiatives such as the Behavioral Health Academy by Community Health Network aim to equip health care providers with the training necessary to treat co-occurring behavioral health concerns and SUD.
We also must ensure that those who need immediate help can receive it without facing stigma. Public health programs, such as the Marion County Public Health Department's Safe Syringe Access and Support (SSAS) program, can help to connect people with SUD to resources for combatting the disease. SSAS provides needle-exchange services, education around safer drug-use practices, referrals for SUD and mental health treatment, and more.
Finally, we must consider the full spectrum of obstacles, such as limited public transportation and a lack of high-speed internet access, that can hinder individuals' ability to obtain consistent and reliable treatment—whether in-person or via telehealth—and address those as part of a comprehensive public health solution.
The pandemic reversed the progress Indiana was making in reducing substance-related fatalities, but promising initiatives are being implemented across all sectors to help Hoosiers access SUD treatment and other services.
By supporting the success of proven programs and championing innovative approaches to address unmet needs, we can help people with SUD and also prevent people from ever experiencing this scourge of a disease. Now is the time to focus our collective efforts on addressing COVID-19's substance-use disorder toll—and help all Hoosiers thrive.•
__________
Fiddian-Green is president and CEO of the Richard M. Fairbanks Foundation, whose mission is to advance the vitality of Indianapolis and the well-being of its people. Send comments to ibjedit@ibj.com.

Click here for more Forefront columns.
Please enable JavaScript to view this content.