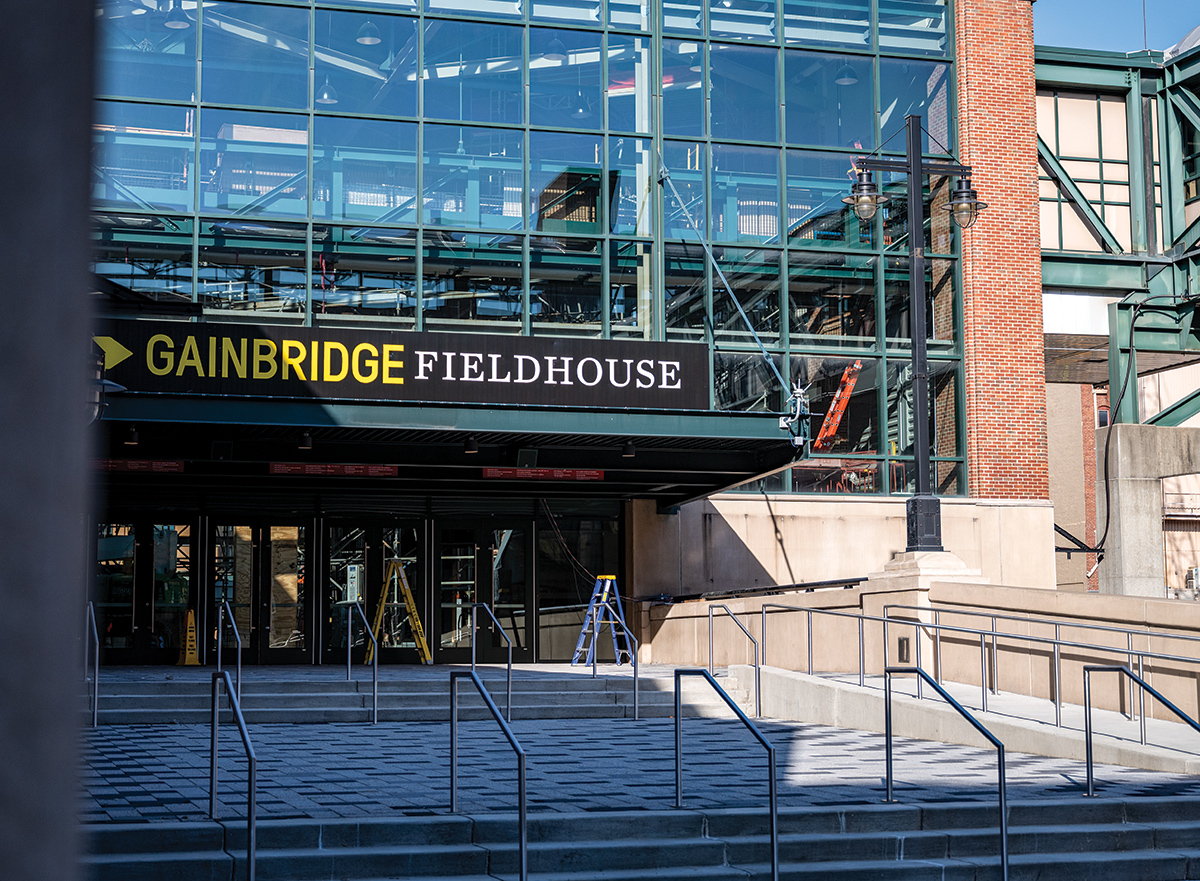 Monday's announcement about a long-term naming-rights partnership for what is now Gainbridge Fieldhouse is a financial boost for Pacers Sports & Entertainment, which has been working for two years to secure a new sponsor.
But experts and industry insiders say the deal could also be a boon for the Indianapolis-based annuity and life insurance firm and its parent company, Group One Thousand One LLC—particularly if Gainbridge manages to leverage the exposure in a manner that pushes the bounds of a traditional naming-rights deal.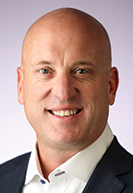 Muncie native Dan Towriss, CEO of Gainbridge and what's more commonly known as Group 1001, said the decision to take on the fieldhouse moniker is a move to cement the company as a key player in the financial services market, while also giving it the opportunity to deepen its connections to central Indiana.
Towriss indicated the effort will allow Gainbridge to play a major role in Group 1001's full portfolio, which had $44 billion in assets under management through June 30. The move also comes at a time Gainbridge is preparing to launch new product lines next year to better serve existing customers and bring in new ones.
While he didn't disclose product details or a specific launch date, he said the products will offer more exposure to equity markets while protecting assets of those investing their money with Gainbridge.
Those efforts were already underway before a deal with the Pacers was finalized, Towriss said. The additional exposure is certain to bring more eyes to the firm's products and offer opportunities for further growth.
As part of its growth strategy, he said, "we want to put [Gainbridge] out at front-and-center on marquee properties. We're really showing our commitment to the brand by wanting to create that recognition.
"What's a better place for us to do that than at the busiest building in the state?"
Talks between Gainbridge and the Pacers started in mid-2019, with a focus on how the parties would fit with each other—and how the financial firm would use the partnership to grow. Early on, Towriss said, Gainbridge wasn't necessarily prepared to take the step of putting its name on the building.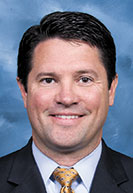 "The timing wasn't right then—a lot of work has been done behind the scenes at Gainbridge to be able to expand access to customers. It sounds simple to talk about, but it's not easy to make happen," he said. "As we move from a behind-the-scenes phase to really an expanded product suite … that aligns perfectly with this announcement."
Todd Taylor, senior vice president and chief sales and marketing officer for Pacers Sports & Entertainment, said the Pacers' internal team considered a variety of factors when examining its options, including any potential partner's "long-term outlook."
Pacers officials had little appetite for the fieldhouse name to change partway through the deal, Taylor said, as it did when Conseco Inc. became CNO Financial in 2011 and the venue became Bankers Life Fieldhouse. That signals Gainbridge has no plans to be acquired for the length of the deal.
The Pacers and Gainbridge haven't released many details of their deal. It is believed to run somewhere from seven to 20 years, though Pacers officials say it includes an option for extension.
Most NBA arena deals fetch the mid- to high-seven figures per year, sports marketing experts told IBJ.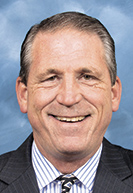 Additional revenue-generating opportunities are likely to be part of the deal, too. Pacers Chief Operating Officer Rick Fuson said Gainbridge and the Pacers "will be partners on a lot of things going forward."
A sensible move
Experts say the addition of the fieldhouse naming rights is a sensible move by a young company looking to expand its reach, on both the business and consumer sides. Created in 2018, Gainbridge has already committed its name to a handful of other sports properties, including the Indianapolis 500, the 2022 LPGA Tournament and Ball State University's football field.
"From an awareness perspective, naming rights is the best deal there is," said Larry DeGaris, a professor of sports marketing at the University of Indianapolis. "But they really can't stop there, if they're going to get full value out of the deal. They need to leverage that."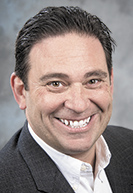 That leverage is likely to come in a variety of forms—many of which are still being considered by the Pacers and Gainbridge, Taylor said. But he added the ongoing renovations to the arena give the parties more time to find the "right ways" to expand the partnership.
"What's great about this is, while they are a partner immediately, we'll have about one year to walk through this and figure out how we make a big splash on [the Pacers'] opening night next year," he said.
In fact, Towriss said, Gainbridge has a dedicated budget for future branding activations—such as kiosks or interactive spaces—that go beyond the scope of the typical naming-rights costs and will allow the company to be at the fieldhouse in "a significant way."
Gainbridge's first big deal came in 2019 as a four-year agreement to be presenting sponsor of the Indianapolis 500. The company also inked a deal that year to sponsor the No. 26 Andretti Autosport car—first driven by Zach Veach and now manned by Colton Herta.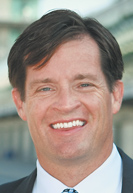 Doug Boles, president of the Indianapolis Motor Speedway, said the deal with the Pacers is a smart move by Gainbridge, which he's hopeful will remain involved as a sponsor of IndyCar's flagship race for several years.
The sides just completed year three of their initial deal for the race, and during that time, parent firm Group 1001 has seen an $8 billion increase in its assets under management, up from $36 billion in early 2019.
"There's no reason to believe that this [partnership] won't continue to be a long-term relationship," Boles said. "In fact, on some level, I think that investment in the fieldhouse and central Indiana help make that case even stronger."
Towriss said the deal with the Pacers accentuates the company's commitment to Indianapolis, particularly as construction continues on a $360 million—largely taxpayer-funded—renovation to the fieldhouse.
"From my perspective, what we hope to bring is an increased energy to what's already there—there's an excitement about the building" and its substantial upgrades, he said. "Even when you see the name on the building, we hope there's a boldness and an energy to that, and through the activation we add to what's already a special place."'
Towriss said the company's growth is attributable both to the changes and adoption of technology in the insurance and annuity market and to the investments the company has made in its own success.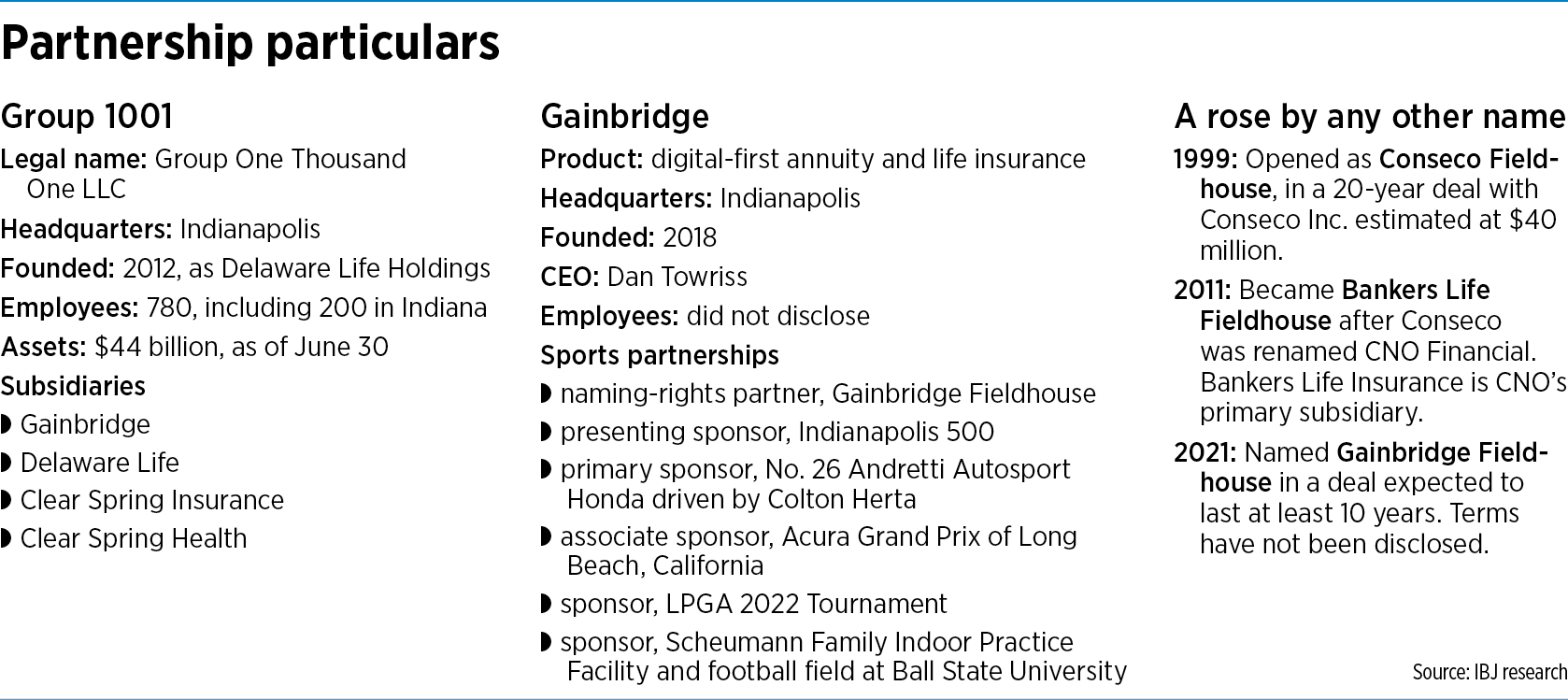 He said the company can support its various sports partnerships through "millions of dollars" in annual earnings from its operations.
"We're talking about making long-term promises to our customers, and it's important that we have the financial strength to back that up," he said. "We have to get significant capital—billions of excess capital—to support each of these growth initiatives. So, in that context, we're very well-resourced to focus on [marketing initiatives]. And we make it known to our consumer base."
Experts say Gainbridge will likely receive much greater exposure at the fieldhouse than it has from its IndyCar deal.
Marc Ganis, a sports business expert who runs Chicago-based Sportscorp Ltd., said some of Gainbridge's growth can likely be tied to its deal with IndyCar, but only to a point—largely because events are rarely referred to with a sponsor attached, but many sports facilities are.
"I'm not trying to be dismissive of the Indy 500 and IndyCar Series, but they're just not in the same category as the NBA," he said. "The NBA is far bigger, far more global, with far more visibility. Just by the sheer magnitude of the deal, the reach of it will be very different."
Ganis said he expects to see Pacers Sports launch a comprehensive marketing effort that will bolster the value of the deal to a point that will make it a worthwhile investment for Gainbridge.
"If it's just static signage and a static name, there'd be some curiosity [among fans]—some people will look at it, but that exposure will be limited," he said. "If you tie that in with a comprehensive marketing effort … with television commercials, online ads, social media" and physical activations at games and community events, "that's when you start getting the real value."
David Morton, a longtime sports business expert who now works for Wisconsin-based Mecum Auctions, said the fieldhouse deal will benefit both the Pacers and Gainbridge because it's focused on finding consumers to invest in the futures of both. It could also serve as a jumping-off point for Gainbridge.
"Both Pacers Sports and Gainbridge are going after a younger demo, to try to capture and build brand equity," he said. "When they announced the Indy 500 sponsorship in 2019, Gainbridge's core business was more regional. Now they're a national firm—they've gotten big."•
Please enable JavaScript to view this content.