When Andrew Appel becomes CEO at Indianapolis-based Gregory & Appel Inc. Jan. 1, he'll be carrying on a long-standing family tradition.
Appel, who turns 39 next month, will be the fifth generation of his family to lead the privately owned insurance firm. Appel's great-great-grandfather, John J. Appel, co-founded the firm with Fred Gregory in 1884, and members of the Appel family have led the company—and been majority owners—ever since.
Andrew Appel has ambitious plans for the 140-employee firm—he wants to double its $25 million annual revenue over the next 10 years—and says he "absolutely" plans to keep Gregory & Appel independent.
"Fundamentally, I don't think it does a service to anybody who works here, or our community, to be acquired—or our clients," Andrew Appel said.
Andrew's father, Dan Appel, who joined the company in 1978 and has served as chairman and CEO since 2016, agreed. "Why would we want to change? There's no compelling reason to."
After passing the torch to his son, Dan Appel, 65, will retire, although he'll remain on the board as non-executive chairman.
Gregory & Appel's long history of family ownership is a rarity.
More than 30% of family-owned businesses are passed on to the second generation, but only 3% make it to the fourth generation or beyond, according to an often-quoted statistic from an academic article published in the Family Business Review.
"Fifth generation is pretty darn rare," said Mark McFatridge, director of the Old National Bank Center for Closely Held Business at Butler University.
It hasn't always been obvious the company would stay in the family.
Dan Appel studied finance and computer science at Indiana University. During his last semester of college, he was eyeing a career in the emerging computer industry when his father, Alan, pitched him on the idea of buying the family firm.
Dan Appel already had a job offer from computer giant IBM. But he was also attracted to the prospect of leading a company, something that wasn't likely to happen at IBM.
He also liked the idea that he would be the fourth generation of his family to own the insurance agency, so he accepted the offer. If he hadn't said yes, his father and uncle, John C. Appel, were poised to sell outside the family.
Once he joined the family firm, Dan Appel was able to use his computer knowledge to begin automating it, beginning with its accounting department. That, he joked, made him "kind of indispensable" because he was the only one at the firm who understood the technology.
Outside experience
Fast forward to Andrew Appel's junior year at the University of Virginia, when Dan Appel first broached the topic of Andrew's joining the firm. "It was very low-pressure," the son said.
Andrew Appel chose not to join Gregory & Appel right out of college. He first worked as an underwriter at insurance giant Chubb for a few years to learn the business.
Having that outside experience was also helpful, father and son said, because it helped combat any perception that Andrew Appel was hired to his family's firm based solely on his bloodline.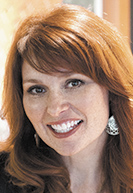 That is a legitimate concern, Butler's McFatridge said. In fact, he said, many successful family-owned companies insist that the younger generation gain experience elsewhere before joining the family business.
"You've got to be very cautious about how you integrate a family member into a company that has non-family employees."
Gaining outside experience also helps the emerging generation gain a wider world view, said Susan Elsey, founder and principal at Elsey Consulting Group.
"They have the ability to come in with a broader business perspective," Elsey said. "You can see there's other ways to get things done."
Andrew Appel joined his family's firm in 2006 as a commercial insurance producer, rotating through a number of roles after that. He currently serves as president of the property and casualty division.
About two years ago, after Andrew Appel pitched Gregory & Appel's board on his vision for the company, the board chose him as his father's successor.
Since then, Andrew Appel has been laying the groundwork for the transition.
He's put new leadership in place, most recently installing David Fischer, an outside hire, as chief revenue officer.
In 2018, the firm also promoted Christina Kelley to chief operating officer and Sheri Alexander to chief strategy officer.
Bucking the trend
In an age of consolidation, Gregory & Appel's status as an independent insurance agency is also noteworthy.
According to the Independent Insurance Agents and Brokers of America, in 1996 there were 44,000 independent insurance agencies nationwide. By last year, mergers and acquisitions had reduced that number to 36,500.
Just last month, Philadelphia-based Ascensus announced its plans to acquire Indianapolis-based employee benefits services firm Nyhart. Nyhart has 110 employees in Indianapolis, and Ascensus has more than 2,400 nationwide.

Ironically, a wave of acquisitions in the 1990s helped strengthen Gregory & Appel's resolve to remain independent.
At the time, banks were getting into the insurance business as a new source of fee income. Numerous banks approached Gregory & Appel with acquisition offers, none of which interested the firm, Dan Appel said.
The experience spurred the firm to establish a succession plan as a way to cultivate future leadership, whether the Appel family was involved or not.
"One way or another, our plan was to remain independent," Dan Appel said.
At the time, Dan Appel owned nearly all the stock. The firm decided to diversify its ownership, offering certain employees the chance to buy in. As new employees bought in, Dan Appel's ownership stake diminished to 56%.
When Andrew Appel takes the reins next month, he'll purchase most of his father's shares.
A couple of additional employees will buy in as owners in January, bringing the number of employee owners to 34 and reducing Andrew Appel's stake to 53%.
Employee ownership is a good recruiting and retention tool, the Appels say, and it also helps build a more engaged workforce.
"We want everybody to be a part of success," Andrew Appel said. "It really leads to a whole different vibe."
The employee-ownership structure, Dan Appel said, is set up so that, even if the company doesn't always remain under Appel family ownership, it will have a strong pool of internal leadership from which to draw.
Championing diversity
One of Andrew Appel's priorities has been diversifying the workforce.
Toward that end, he has reached out to groups representing a variety of racial, ethnic and gender groups. The firm is also open to hiring employees who might not have a traditional insurance background or even a four-year degree.
The firm made policy adjustments in recent years aimed at helping diverse employees feel welcome.
For example, it eliminated a long-standing ban on visible employee tattoos, and it's relaxed its dress code. This year, it added parental-leave benefits, offering 12 weeks of paid leave for new mothers and six weeks for their spouses or partners. The firm instituted a work-from-home policy in November.
"Employee feedback drives the vast majority of our changes," Andrew Appel said. "People have to be comfortable being their authentic selves at work."
Gregory & Appel under Andrew also will unleash a major technology upgrade that will shift the company to the Salesforce software platform.
The system, which should be in place by mid-2020, is being designed to provide much more inter-department transparency.
By way of comparison, the new technology "might be like leaping ahead from a mainframe to an iPhone," Dan Appel said.
Better technology should come in handy as the firm looks to double its revenue in coming years.
Part of that growth will come from new clients, Andrew Appel said, and part will likely come from offering additional services to existing clients.
In particular, he said, personal insurance now represents only about 10% of revenue but the firm sees an opportunity to grow that to 20%.
In the big picture, though, Andrew Appel said the firm isn't looking to make drastic changes under his leadership.
"We're not fundamentally reinventing the wheel here," he said.•
Please enable JavaScript to view this content.