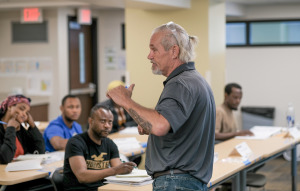 A big struggle for Indiana manufacturers is finding enough workers with the needed skills to fill available jobs.
Catapult Indiana, a free four-week training course launched by Conexus Indiana, is working to fill the gap and also address employer concerns about workforce retention and the costs associated with hiring new employees.
The course was developed as a result of successes associated with the Rapid Reemployment for Advanced Manufacturing Positions program created in 2015 by a group of Lafayette industry leaders. Conexus, which supports the state's advanced manufacturing and logistics industries, launched its version of RAMP in 2019. Catapult is the next generation of that program.
"When we first created RAMP, it was out of pure necessity," said Brad Rhorer, chief talent programs officer for Conexus Indiana. "With Catapult, as we began to develop the curriculum, we took a look at core competencies—critical thinking, teamwork and standardized process, for example. Those are basic skills that are transferable across every organization, regardless of what is being manufactured or moved."
Catapult, which pays a stipend to students during the course, is currently available in Indianapolis, Anderson, Branchville, Greensburg, Jasper, Lafayette, Wabash and Frankfort. More than 4,000 students have been trained through Catapult and RAMP combined. Completion rate is about 70%, and about 95% of graduates have found work. The average hourly wage for those jobs is $18.
Teresa Wade, owner of CFA Staffing Inc., said her business has helped place Catapult graduates in jobs at Caterpillar, Subaru and elsewhere.
"This program helps Hoosiers who need extra support and second chances," Wade said. "It is near and dear to my heart."
Offered through partnerships at Ivy Tech Community College, Vincennes University, community centers and even a prison, the course combines 80 hours of classroom instruction with 80 hours of hands-on training.
Catapult addresses entry-level skills that could lead to job opportunities along assembly lines, supply chains and in machine operations, for example.
"During a morning session, we may talk to class members about why it's important to follow standardized process and then later, take them someplace where they can actually run a process at a station. Quality, safety and productivity are all measured," Rhorer said. "That's when the students start to understand that the faster they get at accurately producing an assigned quantity of something, the more money they can potentially make for themselves."
Catapult instructors also focus on fundamental skills instruction and on helping program participants understand how they fit into a given organization.
The program serves unemployed and underemployed adults as well as graduating high school students around the state. It has also been made available to qualified inmates at the Indiana Department of Correction's Branchville Correctional Facility since the earlier version began in 2019.
During his 2018 State of the State address, Gov. Eric Holcomb expressed priority interest in training IDOC offenders for high-wage, high-demand jobs.
"That's one of the things I was brought in here to address," said Sherm Johnson, executive director of Offender Employment Development with the IDOC. "We started with welding and metal working certifications but we needed to add something else that was more foundational.
"From my days at Ivy Tech, I had worked with Conexus. So, we started talking about Catapult and saw a real opportunity there."
Branchville has screening procedures for those wanting to participate in the program and, according to Johnson, the process begins with each person's case manager.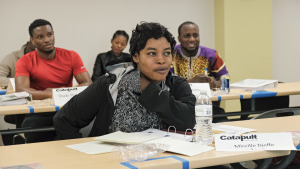 "Selection is based on how that facility understands what an applicant is trying to accomplish," he said. "They have to be an Indiana resident with at least a GED. If they have a college degree, it's important to understand whether or not they have an existing skill. The number of write-ups [for infractions] they have is also a variable."
"What's most important is that the facility uses all the criteria, and ultimately puts its seal of approval on those who are admitted," he added. "The folks at Branchville have done a tremendous job with that."
Johnson said 153 inmates have enrolled in the class so far, and 97% have graduated.
Aside from the potential for job placement after prisoners have served their time, completing Catapult Indiana also provides six class credits at Ivy Tech, "so an individual who completes the course can carry that into enrollment at the school if they want to and save themselves a lot of money," Johnson said.
"Catapult Indiana helps put inmates on a career path. It can positively impact their lives and help make them contributing members of society."
Some African refugees and immigrants drawn to Indiana by its abundant warehouse work that generally requires minimal English-language proficiency have seen the benefits of the advanced manufacturing skills and knowledge provided by Catapult Indiana.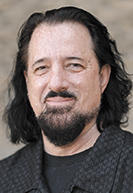 Born and raised in Africa himself, PathWays Together President and CEO David Bates recently helped 21 African men and women register for Catapult Indiana through Ivy Tech.
Bates founded PathWays Together last June to address the challenges many resettled Africans face in Indianapolis related to language barriers, employment, housing and transportation.
"Working in warehouses has been tremendous for these people, but the warehouse season is up and down, and when things dip, sometimes people are let go," Bates said.
"Some of our people will get off third-shift warehouse jobs and then go straight to Catapult class without any sleep," he said. "These are committed, hard-working individuals. They have a huge sense of honor and a real drive to succeed."
Yoriel Colon, a 28-year-old recent Catapult graduate, pursued the advanced training opportunity in hopes of eventually obtaining a supervisory role in manufacturing. With a background in customer service, he recognized the importance of strengthening his existing knowledge base.
"I probably won't be going into a position where I will be using a drill, but I know it's important to understand jobs like that and, believe me, it's not as easy as you think," he said. "The class is challenging, but it's not crazy difficult. A lot of what they teach is common sense and principles you already use in life that you probably didn't realize are a part of manufacturing."
Catapult Indiana students are given the opportunity to interview for jobs once they complete training.
"I'm being encouraged to apply for open positions as a result of the class and, even though I'm not targeting machine operation, I know I can't just jump into a supervisory role," Colon said. "I have to learn the entire process from ground level and build toward what I want. Catapult Indiana has given me that opportunity."•
Please enable JavaScript to view this content.