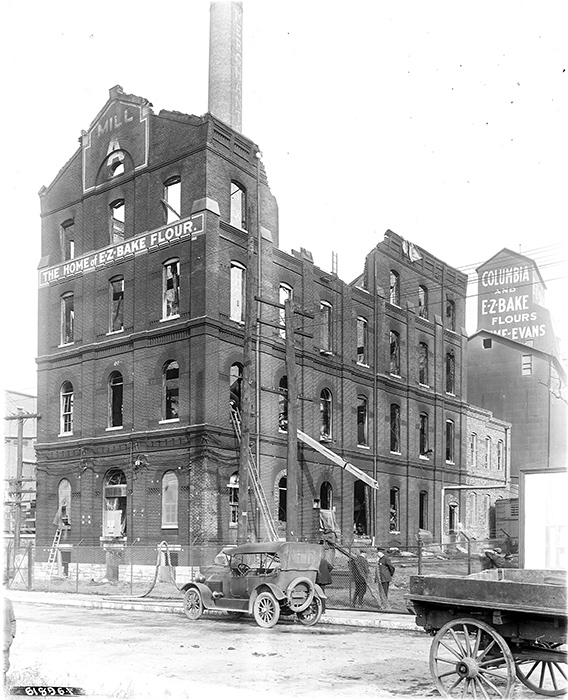 The Acme-Evans Co., which would eventually become one of the largest flour producers in the nation, launched in 1909 as the merger of two mills—the George T. Evans & Son Co. and the Acme Milling Co.—that were close to one another near the White River downtown. Evans & Son brought into the new company its popular E-Z-Bake Flour, which it had started producing in the 1890s. In October 1917, fire destroyed the company's two-story, Italianate office building at what was then 702 W. Washington St., an address that is now part of White River State Park. The company then built a nine-story, modern mill on property along the White River, a building that was razed in 1994, despite legal action to stop it. E-Z-Bake is now produced by Prairie Mills Products in Rochester, north of Logansport.
Sources: HistoricIndianapolis.com, The Encyclopedia of Indianapolis, Indiana Historical Society
Credit: The photo is courtesy of the Indiana Historical Society and is part of the W.H. Bass Photo Co. collection. More images are available at images.indianahistory.org.
Please enable JavaScript to view this content.