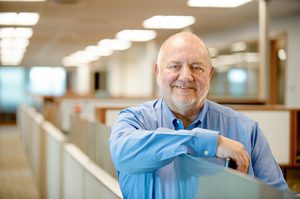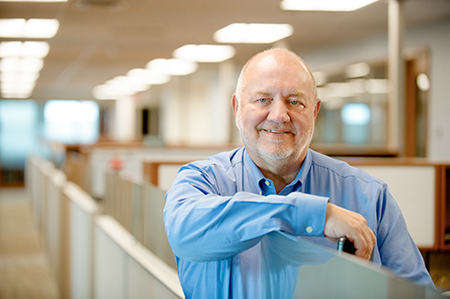 Fishers-based First Internet Bancorp plans to acquire Roswell, Georgia-based First Century Bank in an $80 million cash deal that will add several new product lines to First Internet's lineup.
The bank announced the deal Tuesday morning and said the acquisition is expected to close in the first quarter. First Internet said it plans to use available cash on hand to acquire all of First Century's outstanding shares of common stock.
Shares of First Internet were trading at $39.43 each late Tuesday morning, up 13% from Monday's closing share price.
With $408 million in assets, First Century is a fraction of the size of First Internet, which has assets of $4.3 billion. But what First Century does bring is a host of new product lines that First Internet can tap into.
In addition to its traditional banking services, First Century offers four key business lines: payment services such as virtual lockboxes and check clearing; tax refund anticipation loans; prepaid MasterCard and Visa cards and a virtual commercial credit card; and services for homeowners' associations.
"Each of these business lines brings significant potential for future growth, which is by far the most exciting piece of this story," First Internet Chairman and CEO David Becker said during a Tuesday morning call with investors.
In the first three quarters of this year, 79% of First Century's total revenue, or $10.5 million, came from noninterest income. Most of that noninterest income came from the bank's tax refund anticipation loans and its payment services.
In comparison, First Internet earned 26% of its total revenue, or $22.6 million, from noninterest income during that same period. The bank's two main sources of this noninterest income were mortgage banking activities and gains on the sale of loans.
Post-acquisition, First Internet says it expects to earn about 33% of its total revenue from noninterest income.
Banks value noninterest income because it provides a source of revenue that is not tied to interest rates. This can help the bank remain profitable during periods when loan interest rates are low.
First Internet was founded in 1999 as an online-only bank with no branch offices. Likewise, First Century has customers nationwide but has only two physical branches: one in Commerce, Georgia, and one on Hilton Head Island in South Carolina.
First Internet said it expects to retain "substantially all" of First Century's existing employees post-acquisition, including key members of First Century's senior management team.
Please enable JavaScript to view this content.