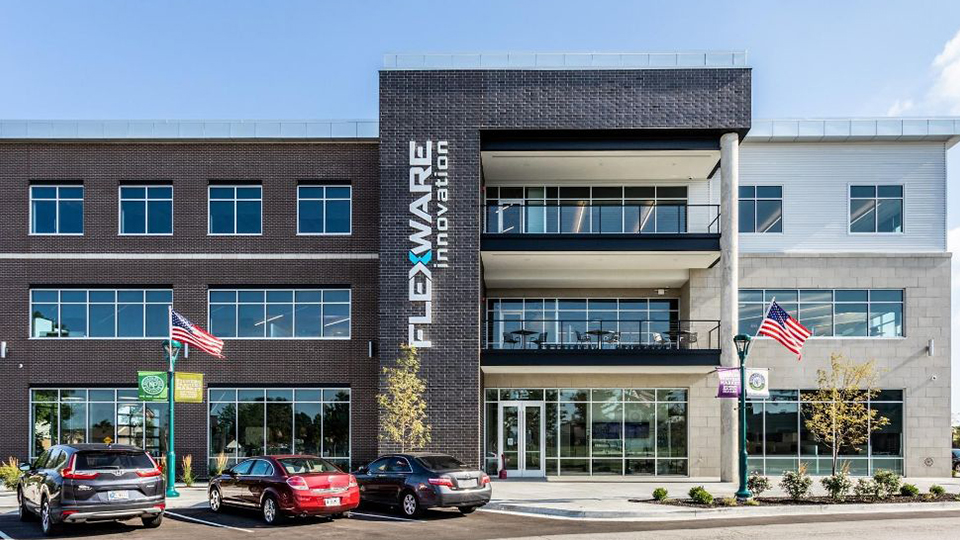 Japanese multinational conglomerate Hitachi Ltd. has acquired Fishers-based Flexware Innovation Inc., the companies announced Tuesday.
Terms of the deal were not disclosed.
Flexware Innovation, founded in 1996, is an engineering company that helps companies integrate ever-changing software with advanced manufacturing systems. It serves a variety of industries, including life sciences, food and beverage and utilities.
Scott Whitlock, founder of Flexware Innovation, will remain as president & CEO. The company, which recently built a $3.5 million headquarters in the Nickel Plate District of Fishers, has about 100 employees, including 80 engineers.
Flexware said its engineering and support staffs would remain in place.
"Our people are passionate about solving problems for our customers," Whitlock said in written remarks. "This new partnership with Hitachi will allow us to do that on a larger stage, with strong vision and backing from a respected global technology company. We have developed a unique culture at Flexware Innovation that merges perfectly with Hitachi's Founding Spirit. I am genuinely excited for our future together."
Hitachi said the purchase will allow it to further develop globally its proprietary Total Seamless Solution. The company said the process helps remove digital, physical and operational boundaries that can exist between the production floor and the executive level. It also said similar problems can also develop between the supply chain and end-users.
Flexware Innovation will become part of the Hitachi Industrial Holdings Americas group, which includes Chicago-based Sullair Inc. Sullair manufactures air compressors for construction and industrial applications. It was founded in Michigan City and its main manufacturing facility remains there. Hitachi acquired the company in 2017 and relocated the headquarters to Illinois.
Please enable JavaScript to view this content.