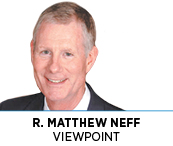 Recently, the CEOs of more than 200 major companies (e.g., J.P. Morgan Chase, Bank of America, Johnson & Johnson, IBM) and their forum (The Business Roundtable) announced that the purpose of a corporation should be to serve not only the shareholders of the corporation, but also its employees, communities and other constituencies. Their statement also said it was incumbent on corporations to focus on "inclusive long-term growth."
Most major corporate entities are chartered under the law of Delaware, and Delaware law states that a corporation's board owes a duty of care and loyalty to the shareholders. Most people would expect exactly that; the board must serve the best interests of the owners and create shareholder value. While other constituencies may be considered, the paramount duty is owed to shareholders. The Business Roundtable had traditionally supported this view.
In today's business environment, however, this is not as cut-and-dried as it used to be. Today's employees want to know they are serving not just the owners, but also a larger purpose. Effective CEOs articulate and advocate a company culture that inspires employees and aspires to something beyond profit. Wage inequality is getting ever-more attention; are employees below the C-suite level being treated fairly, and are they provided a living wage with benefits, i.e. is the success "inclusive"?
Indiana was way ahead of this trend. Specifically, 33 years ahead. In 1986, Indiana enacted the Indiana Business Corporation Law. Drafted at a time many of Indiana's major corporate citizens were being taken over, the 1986 law expanded and modernized Indiana law, including permitting boards to consider the impact of their decisions on not only the shareholders, but also employees, communities and other constituencies. Indiana Code Section 23-1-35-1(d) makes this explicit: "A director may, in considering the best interests of a corporation, consider the effects of any action on shareholders, employees, suppliers and customers of the corporation, and communities in which offices or other facilities of the corporation are located, and any other factors the director considers pertinent."
But there is a countervailing consideration. Job No. 1 of a CEO and the board is to keep the company funded, meaning adequate capital is available to operate and prosper. The harsh reality is that, if a company does not create shareholder value, it will not be able to attract capital.
At the same time, just like each of us, it is incumbent on businesses (corporations and other forms of business enterprise) to be good citizens. To my way of thinking, this means abiding by the law, behaving with integrity and creating a vision for employees that inspires them to work hard and make their company more valuable. It also means being fair and equitable to employees and others.
The balance that should be struck is to create shareholder value while being a good citizen by being fair, aspirational and considerate of the constituencies affected. That's not to say businesses should not be fierce competitors to turn a profit. But being considerate of others, and being a good citizen, is not inconsistent with creating long-term shareholder value. We just need to remember to aspire to the long-term vision while retaining access to capital.•
__________
Neff is of counsel at Bingham Greenebaum Doll and a senior adviser to Evolution Capital Partners.
Please enable JavaScript to view this content.