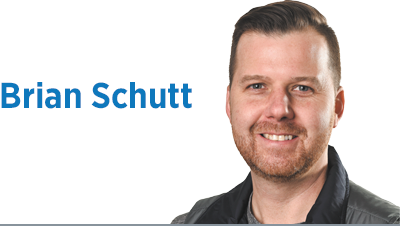 As headwinds like inflation, stock market declines and continued supply chain problems all combine to edge the country closer to a recession, there's a bright spot of encouragement in the entrepreneurial space—new-business filings hit an all-time high in 2021.
According to the Economic Innovation Group, 5.4 million new-business applications were filed in the United States in 2021, a 53% increase from 2019.
Digging deeper into the data, nearly one-third of these applications were "likely employer" business applications, exceeding the prior measured peak in 2006 by 17%.
Closer to home, Indiana saw likely employer business applications grow 44.1% since 2019, with 44,928 applications since March 2020.
Skeptically, this growth could have been caused by rent-seeking behavior created through pandemic-era incentive programs rewarding businesses broadly with limited oversight. More charitably, the disruption caused by lockdowns and remote work created a multitude of work-related shifts that likely includes entrepreneurship.
Whatever the motivation, these firms exist and should be supported. The question then, what does support look like?
The first order of business for city and state leaders is to make regulatory requirements simpler, cheaper and faster.
In February, the Institute for Justice released a report titled "Barriers to Business." The analysis of 20 large to midsize cities showed that many have unnecessarily complex bureaucratic processes for new businesses that take too much time and expense.
For example, according to the report, launching a restaurant in Indianapolis requires $3,285 in fees that go to nine agencies. The process would involve a minimum of eight in-person activities, 16 forms and a cumulative 69 steps.
"The process for obtaining a building permit is especially onerous and confusing, in part due to the need for a construction design release from the state," according to the report's authors.
Its most intriguing recommendation is for cities to create a true one-stop shop for navigating the regulatory and permitting process where applicants can access and complete all the paperwork they need to get their business off the ground in one portal with a single sign-on.
In the context of this study, the founder of Right to Start—which exists to unleash entrepreneurial opportunity for everyone, regardless of race, place or background—Victor Hwang said, "That's why candidates for local, state and federal offices in this election year should be asked specifically, 'What will you do to make it easier for Americans to start and grow new businesses?'"
Current and future lawmakers should consider tax reforms that create more simplicity and consistency during the critical infancy stage. Right to Start recommends a reduction of tax hassles by allowing new businesses to defer state income tax deadlines or even skip income taxes for a year if net income is below $5,000.
Finally, while the unemployment rate remains low, many Hoosiers still haven't rejoined the workforce since the pandemic. The labor force participation rate through May was 62.9%, 1.7% below pre-pandemic levels. Knowing that new businesses (firms up to 5 years old) are still the creator of almost all net-new jobs, the state needs these businesses to succeed, recession or not.
Leaders in the entrepreneurial ecosystem should seek to help new firms by integrating them into existing networks of support—about which the state is receiving praise.
Startup Genome highlighted Indiana's local connectedness in its 2022 Global Startup Ecosystem report, saying, "Among Indiana's greatest assets is its high degree of local connectedness. That famous 'Hoosier hospitality' has forged a strong sense of community and relationships among founders, investors and experts, and this is what strengthens the ecosystem."•
__________
Schutt is the co-founder of Homesense Heating & Cooling and Refinery46 and a lecturer at Purdue University.

Click here for more Forefront columns.
Please enable JavaScript to view this content.