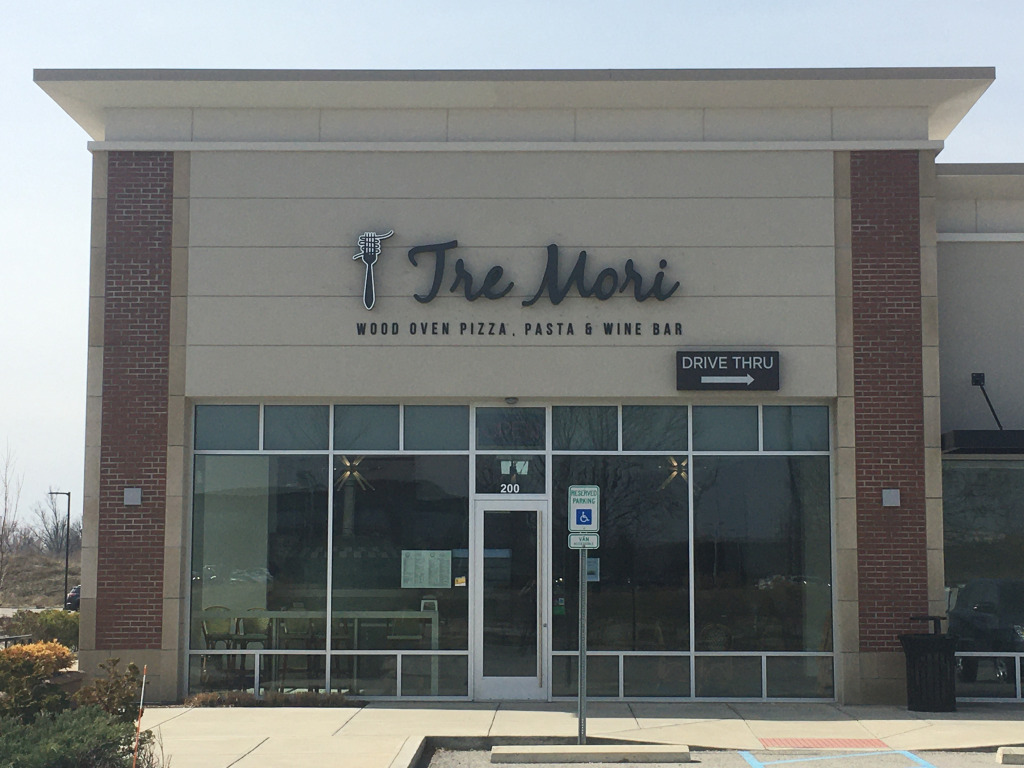 The former owner of pizza place Passione Pane in Fishers has now opened a similar eatery five miles away from the restaurant he sold two years ago, irking its current owners.
Sam Chamsine, an Italian-born chef that immigrated to Fishers and opened the Passione Pane pizzeria at 11640 Brooks School Road in 2014, held a soft-opening for his new restaurant, I Tre Mori, last week. The restaurant has menu items that are strikingly similar to Passione Pane, which he sold two years ago, including  wood-fired pizzas and gelato.
The similarities are enough to give Passione's owners heartburn.
"He double-crossed us," Passione Co-owner Vicktor Stecenko said. "We feel completely and totally betrayed."
Stecenko said the parties never signed a non-compete agreement when his family bought Passione in 2019 because Chamsine had said he was moving to Germany. Chamsine told the IBJ he didn't move to Germany, but instead remained in Fishers to try his hand at other ventures until he felt called to return to running a restaurant.
"I tried to do other things like real estate, translation—I speak four languages—but I can't see myself out of this business," Chamsine said. "Everyone starts with some skill, and you will never sell your skill for any reason. I sold the store, not my skills."
Chamsine said he doesn't intend to steal Passione's customers, even though the restaurants are just five miles apart. He said I Tre Mori has counter-service rather than table-service. Additionally, it features pasta dishes, and it doesn't have any of the calamari or chicken dishes Passione now serves.
As for the similar pizzas, Chamsine said they're not signature recipes—they're iconic Italian dishes. Even if the parties had signed a non-compete, Chamsine said it's possible such a contract would've expired in the two years since the sale.
Stecenko said even though he and his family have made significant changes to Passione's menu since buying the restaurant, the menu and even decor at I Tre Mori will be similar to his restaurant.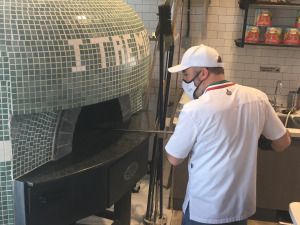 "It's going to be a rivalry, obviously," Stecenko said. "It's just going to be some little pizza war between us now."
Stecenko said he feels foolish now for not signing a non-compete, but his family is just going to continue to focus on its restaurant.
Chamsine took over the former 2,000-square-foot Della Leva Espresso Bar last July, but it took six months to custom-build and import a wood-fire oven from Italy that can reach nearly 1,000 degrees to cook a pizza in just 45 seconds. It then took another three months to get the state's approval to put in a special ventilation system that reduces the oven's carbon emissions.
Chamsine said he plans to hold a grand opening for I Tre Mori next month. Currently, the restaurant has room for about 30 diners inside and about 25 outside. That will double once COVID-19 restrictions are lifted, but for now, Chamsine said he's sticking to socially distancing and sanitizing surfaces between each guest.
He's hired four workers already and is planning to hire up to 15 employees once everything is up and running.
"COVID or not, it's not going to stop me from doing what I like," Chamsine said. "I love this business, and I'm really happy to do something I've always done."
Please enable JavaScript to view this content.