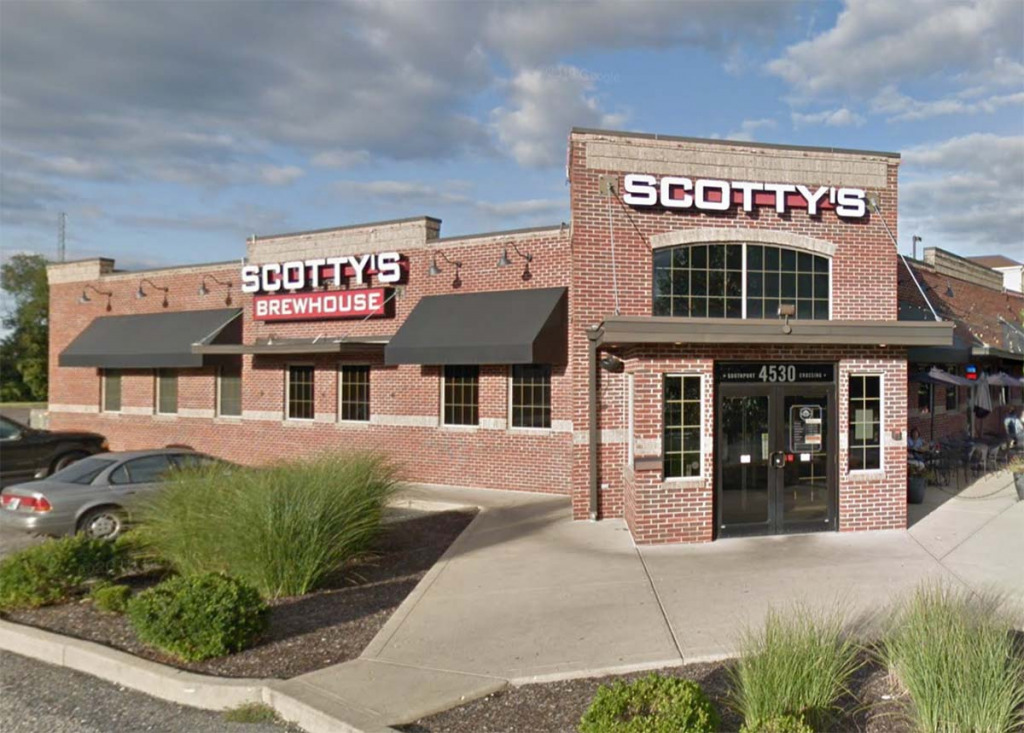 The owner of several local Indian and Pakistani restaurants plans to open Royal Indian Restaurant and Banquet Hall at the former Scotty's Brewhouse location in Southport.
The site at 4530 Southport Crossing Drive, which has been vacant since Scotty's closed the location in April 2019, is just southwest of the Southport Road and Interstate 65 interchange.
Lakhvir Johal purchased the 8,800-square-foot building and 3.2-acre property for $1.23 million.
Norma Childers of CNP Management represented Johal in the transaction. The seller, J.T. Johnson American Grill LLC, was represented by Keith Fried and Jason Fried of McCrea Property Group.
Johal said he's working to open the restaurant and banquet hall within the next month.
Initially, the restaurant and banquet hall will both operate in the existing building. Johal said he plans to evaluate the business next year and, if things are going well, build an addition on the south side of the property.
Johal's first local restaurant was India Palace Restaurant and Banquet Hall on Lafayette Road, which he acquired five years ago and completely renovated. Since then, he's also opened Amber Indian Restaurant locations in Carmel and Castleton; India Cafe at 1450 W. 86th St 86th St.; Pakistani restaurant Karachi Kabab at 4150 Lafayette Road; Mint Indian Cuisine in Avon; and Desi Bazar, an Indian grocery and restaurant in Greenwood.
Scotty's Brewhouse was a chain of restaurant/bars that got its start in Muncie in 1996 and grew to 17 locations in four states before declaring bankruptcy in 2018 and eventually going out of business.
Please enable JavaScript to view this content.