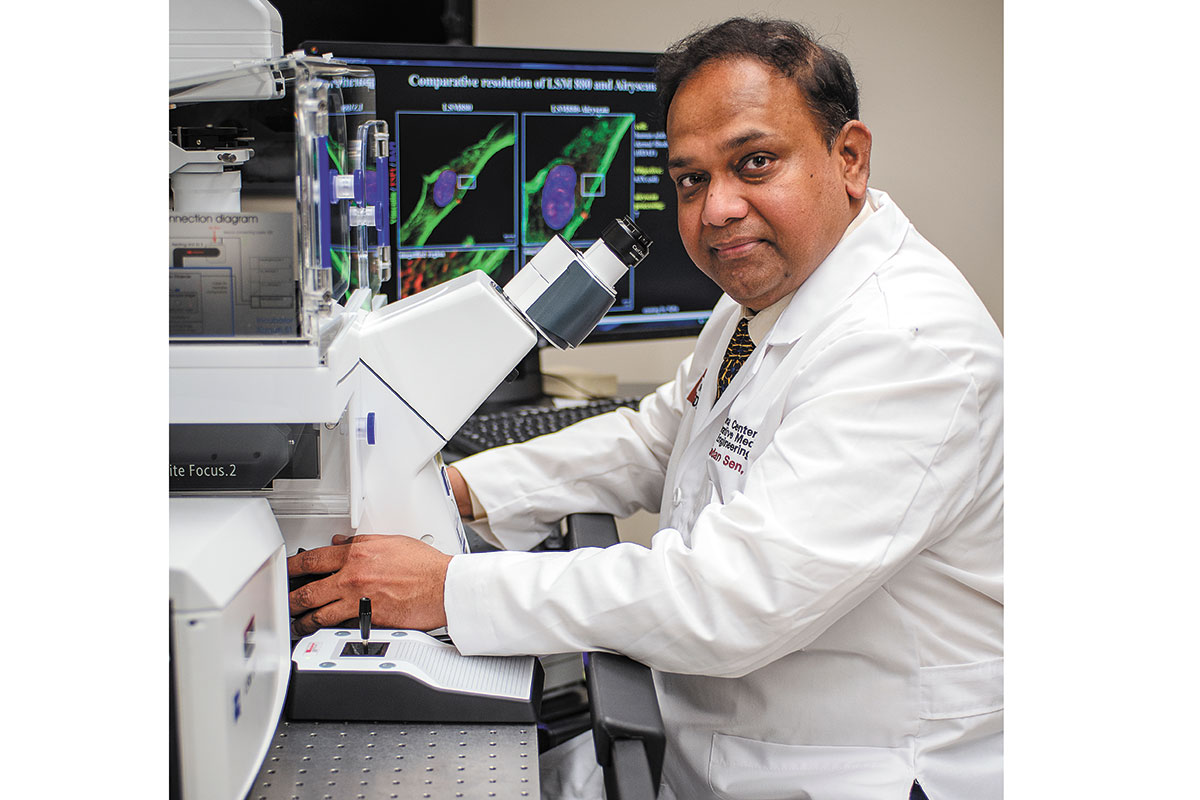 Five years ago this summer, officials at the Indiana University School of Medicine scored a major coup when they recruited one of the nation's top experts in the fast-growing field of regenerative medicine.
And he was not coming to Indianapolis alone. Chandan Sen was bringing more than $10 million in research grants and a team of more than 30 scientists and staff from Ohio State University, where he had worked for nearly two decades.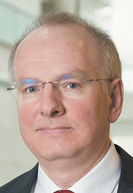 "The potential of regenerative medicine is tremendous, and in Chandan Sen we will have one of the country's most accomplished and innovative researchers leading our program," Dr. Jay Hess, dean of the IU medical school, said in a press release at the time.
Just two years later, IU gave Sen the title of "distinguished professor," one of its highest honors, along with his other titles as associate vice president of research and director of the new Indiana Center for Regenerative Medicine and Engineering in Indianapolis.
But these days, Sen is working not in Indianapolis or Bloomington, but more than 300 miles away at the University of Pittsburgh, which recruited him away from IU this spring. Sen began working at his new job in July, taking more than two dozen faculty, postdoctoral associates and staff from IU with him.
It amounts to a major setback for Indiana, which is losing a top researcher in an exploding field of medicine, developing therapies for chronic wounds and other potentially life-threatening conditions that affect millions of people in the United States.
Sen's departure—and his reasons for leaving—also raise questions about what impact, if any, it will have on IU's efforts to raise the stature of its Indianapolis campus, a major priority for President Pamela Whitten.
She has said she wants the former IUPUI campus to be a "world-class urban university" that would put Indianapolis on the map following the campus's uncoupling this year from Purdue University. In the past, IUPUI has struggled to recruit, raise money and become a top-tier research university.
IU officials declined to make Whitten available for an interview or to issue comments in her name to address the issue. (Sen arrived at IU several years before Whitten became the university's president in July 2021.) Instead, they pointed to a statement provided to IBJ by Hess.
"Faculty of his stature frequently and actively are recruited by other institutions," Hess wrote to IBJ. "We wish him all the best on his future endeavors. During his five years with the IU School of Medicine, he helped to launch the Center for Regenerative Medicine and Engineering, which will continue its work with several key faculty and staff remaining at IU."

Strong connections
Sen's departure, meanwhile, is a huge win for the University of Pittsburgh School of Medicine and its hospital system partner, the University of Pittsburgh Medical Center. Officials there sounded triumphant in May announcing they had landed a researcher of Sen's caliber.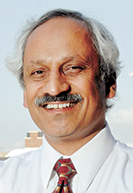 "It's impossible to encapsulate the collective impact of Chandan's pioneering research and continuing breakthroughs in tissue repair and regeneration," said Dr. Anantha Shekhar, dean of the University of Pittsburgh medical school and senior vice chancellor for the university's Schools of Health Sciences.
If Shekhar's name sounds familiar, that's because he worked as a faculty member and administrator at the IU School of Medicine for more than 30 years, most recently as executive associate dean for research affairs, before leaving for Pitt in 2020.
In fact, five years ago, Shekhar "helped lure" Sen from Ohio State to Indianapolis, according to a 2019 profile of Sen in the IU Medicine Magazine, an official publication of the IU medical school. The move, including Sen's team of nearly three dozen people, essentially transplanted the second-largest research team at Ohio State to IU, the publication pointed out.
As part of the package, IU pledged $20 million over five years to establish the regenerative center here, with Sen as its inaugural director.
Shekhar told IU Medicine Magazine that the move could help position IU for a leading role in a hot field of medicine.
"We think that's an area—tissue engineering, tissue modification, regenerative medicine—that has been a promise for many years," Shekhar said at the time. "But I think we are at the level of technology where it can now potentially take off."
But for all the promise, Sen was gone in less time than it takes a student to get through medical school and complete two years of residency.
Sen's reasons for leaving
In a telephone interview, Sen told IBJ he moved from IU for two main reasons. First, he said, was the "growing strength" of research at Pitt, which has seen its funding from the National Institutes of Health climb sharply, to $675.4 million last year, ranking it third in the nation, behind only the University of California San Francisco and Johns Hopkins University.
The Pitt School of Medicine, by itself, ranked sixth nationally last year, with NIH funding of $424.1 million—nearly twice as much as the $215 million pulled in by the IU School of Medicine.
The second reason, he said, was what he called the "traditional ecosystem of the past" at IU, which he said is primarily focused on raising research funding and publishing papers.
Not everyone thrives in that traditional model, he said. Some, like Sen himself, prefer focusing more on developing technology and getting it to market quickly with industry partners. The IU model, with its administrative mandates on researchers, he said, was not a good fit.
"I don't think that the environment was best suited for us," he said.
Even so, Sen has won tens of millions of dollars in research funding and written more than 350 peer-reviewed articles. But he said that is done mainly to support the advance of commercialized products that can be used to treat serious medical problems.
"The ecosystem is changing," Sen said. "We are not a routine program that is happy publishing papers and getting grants."
Through a spokeswoman, Hess, the medical school's dean for 10 years, declined an interview with IBJ on Sen's departure and the school's approach to academic research.
But in a statement, he told IBJ the medical school's "collaborative academic model" has helped researchers translate innovative ideas from the lab to the marketplace. From 2016 to 2019, the medical school received 300 invention disclosures, filed 412 patent applications and produced 125 licenses, he said. In addition, the medical school's startups added $17.1 million in income to the Indiana economy.
"This is on top of the $142.6 million in payroll spent by the school to support research activities in 2019, along with $296 million in other research spending," Hess wrote.
And despite the loss of a top talent to rival Pittsburgh, Hess called Sen "an innovative and world-class researcher."
Long pedigree
Sen, who was raised in Calcutta and holds a doctorate in physiology from the University of Eastern Finland, seems happiest when talking about his inventions. He has numerous patents pending for his work in transforming skin tissue into other kinds of tissue that can be used for healing burns, treating injuries and replacing damaged or diseased tissues.
He serves as the special projects chair of the Diabetic Foot Consortium, a National Institutes of Health-funded network that aims to improve diabetic wound healing and prevent amputations among the 27 million U.S. adults who live with diabetes.
His inventions have earned him national acclaim. In 2021, three years after arriving in Indianapolis, Sen was elected to the National Academy of Inventors. Its members include 1,400 fellows from 250 universities and governmental and not-for-profit research institutes.
Sen said he has discussed his concerns with Hess and other administrators, including Fred Cate, who stepped down earlier this year as IU's vice president of research. Cate did not return an email or phone call to IBJ.
Whether Sen's departure was widely noted is difficult to tell. The IU School of Medicine did not announce his leaving in a press release, in contrast to how his arrival was announced five years ago. Several top officials in Indiana's life sciences community said they were unaware of his departure and declined to comment or return calls to IBJ.
When Sen brought his program to Indianapolis from Ohio State, the IU medical school's announcement quoted at least six people from industry and academia in lauding Sen's arrival.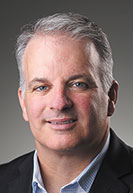 "We share with Dr. Sen a deep interest and commitment to helping patients in areas like regenerative medicine, tissue engineering and wound care," Rob Lyles, president of Cook Medical's regenerative medical unit, based in Indianapolis, said in written remarks in the 2018 announcement. He added that Sen's program could provide "a tangible opportunity for collaboration and technology advancement."
But when asked recently about Sen's departure, Lyles declined to comment. "I don't have any relevant or timely information related to this story," he said.
Bloomington-based Cook closed its regenerative medical unit last year, and Lyles has shifted to another role in the medical-device company.
George Wodicka, professor of biomedical engineering at Purdue University, also hailed Sen's arrival in 2018 as an "exciting and timely initiative [that] will bolster Indiana's position as a life science leader." He did not return an email or a phone call to IBJ this week to comment on Sen's departure.
Other business organizations in Indiana's life sciences community did not respond to IBJ, including the Central Indiana Corporate Partnership, a group focused on expanding Indiana's economy by concentrating on specific functions and sectors, including life sciences.
Enticing opportunity
Sen, for his part, said he was not actively looking to move. He owned a house in downtown's Lockerbie neighborhood and said he enjoyed shopping and dining along nearby Massachusetts Avenue. For the most part, he said, he found his work satisfying.
He said Theresa Mayer, former vice president of research at Purdue University who recently took a similar job at Carnegie Mellon University in Pittsburgh, reached out to him and discussed the idea of the two Pittsburgh universities teaming up on medical research.
Carnegie Mellon doesn't have a medical school but is highly regarded as a technology institution doing advanced research in biomedicine and artificial intelligence.
The two discussed the idea of collaborating in the area of human health and medical technology and building a biomedical research economic powerhouse along the lines of Boston or San Francisco. Sen brightened to the idea.
"I think the chances of that happening are very high," he told IBJ.
He added that at his age, 56, he has about 10 more years of what he calls "playing time." He said that, once approached, he was willing to consider moving his program to other universities. He said he had offers from three or four major U.S. institutions.
Mayer did not return several emails to her office at Carnegie Mellon. A university spokesman did not respond to IBJ's request for an interview.
Also attractive to Sen was the fact that Pitt is embarking on an ambitious life sciences innovation project to convert an old steel mill into a biomanufacturing center. The university last month approved spending $120 million on the project, known as BioForge, in the city's industrial Hazelwood neighborhood. It is designed to combine biomedical research conducted at Pitt with clinical care offered at UPMC.
When given the offer from Pitt, Sen weighed his options and decided to go. He said IU was doing many things right, but its administrative mandates and unspecified workplace problems made leaving seem right.
He said some of his team stayed behind, but he took about 35 people with him, including about 15 faculty members.
The Indiana Center for Regenerative Medicine and Engineering will continue, "with several key faculty and staff remaining at IU," Hess told IBJ in an email. The university is conducting a national search for the center's next leader.
What IU has lost is a champion and leader in the field of tissue repair and regeneration. Sen developed a technology he has called tissue nanotransfection, or TNT. It uses a nanotechnology-based chip infused with a special biological "cargo" that, when applied to the skin and given a brief electrical charge, can convert cells into other cell types.
The technique could potentially be used for such tasks as regrowing blood vessels in burn-damaged tissue or creating insulin-secreting cells that could help diabetics.
Sen said the technology was successfully tested in monkeys and would be ready for human testing in a matter of months.
"So that has a full range [of uses] in managing diabetes to managing neuropathic problems to managing vascular problems," he said.
His TNT technology has also been licensed by companies for military use, to treat complex battlefield wounds.
"If Sen's work sounds like the germ of an H.G. Wells novel, it's also worth noting it has been published—after rigorous scrutiny—in journals such as Nature Nanotechnology," the 2019 IU Medicine Magazine profile wrote. "The National Institutes of Health is in the process of awarding grants to fund it. A company based in Hong Kong has licensed it. The government of India wants to host the first human trials. And it was recognized with a silver medal for medical innovations by the prestigious Edison Awards."
For his part, Sen told IBJ the opportunity to move his program was just too good to pass up, and he is eager to jump into the next opportunity.
"Scientists," he said, "are an ambitious group."•
Please enable JavaScript to view this content.