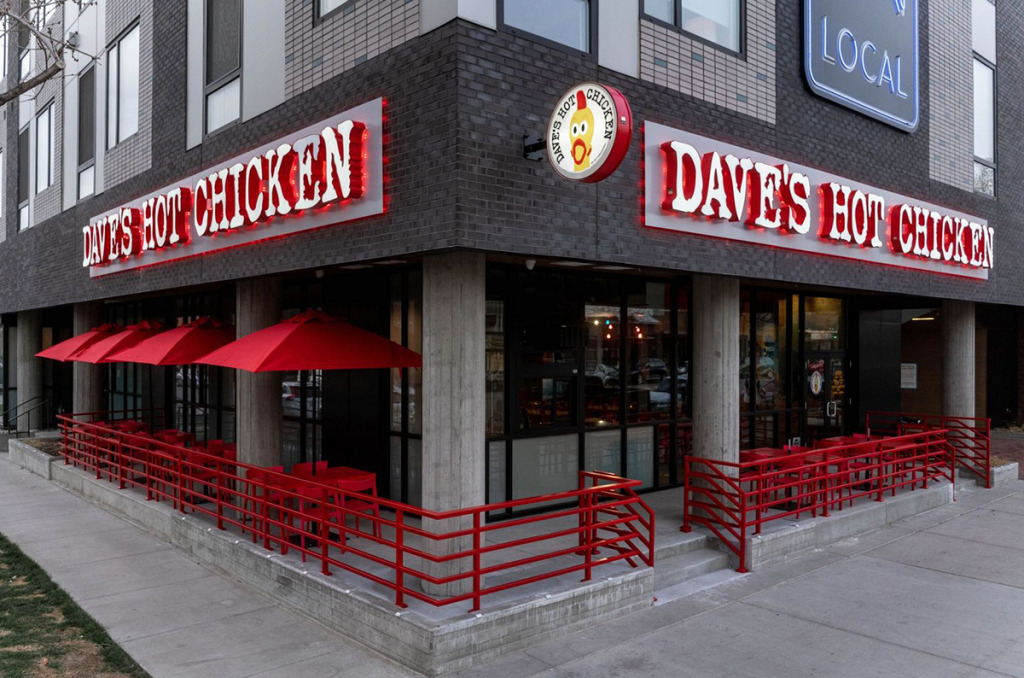 Dave's Hot Chicken, a fast-growing Los Angeles-based restaurant chain, has signed a deal with a Fort Wayne-based franchise group that plans to open multiple locations in the Indianapolis market.
In March, the franchise group Dave Diggity signed a deal to open 15 Dave's Hot Chicken locations in Indiana, and another 13 in the Columbus, Ohio, market.
The franchise group is working with Del DeMao of DeMao Retail Consultants to scout for locations.
"We'll likely start in Indianapolis, and I imagine we'll develop 10 or 11 in Indianapolis," said Dave Diggity CEO Todd Hollman. "We hope to have our first location open by the end of this year in Indiana, if not [early] 2022."
Hollman said the goal is to have all 28 of the Indiana and Ohio locations open within five years.
Hollman said he and his partners are considering locations around Indianapolis, including downtown sites, as well as neighboring suburbs in Hamilton and Johnson counties. The group also has franchise rights in Fort Wayne, Lafayette, Bloomington and Muncie.
Hollman's business partners in Dave Diggity are Tyler Freeland and Matt Fortney. The three are experienced restaurant franchisees. Through the franchise group Pizza Hut of Fort Wayne Inc., they own and operate 45 Pizza Hut locations in northeast and central Indiana, including Hamilton and Boone counties. Freeland's grandfather, the late Dick Freeland, established Pizza Hut of Fort Wayne Inc. in 1972.
Dave's Hot Chicken offers a limited menu focused on "Nashville hot"-style chicken, with seven levels of heat ranging from "no spice" to "reaper."
The concept was born in 2017, when chef Dave Kopushyan and three friends teamed up to serve chicken and side items in a pop-up location in an East Hollywood parking lot. After six months, they opened their first physical location in January 2018 in East Hollywood.
The company now has 13 locations: 10 in California and one each in Colorado, Oregon and Ontario. Another seven locations are listed on the chain's website as "coming soon" in California, Texas, Nevada and Ontario.
According to the restaurant industry publication QSR Magazine, Dave's Hot Chicken expects to open 40 locations this year, and it has inked deals with 26 franchisees who plan to open 359 locations, including sites in the Boston, Oklahoma City and Cleveland, among others.
Dave's Hot Chicken's CEO is Bill Phelps, who co-founded Wetzel's Pretzels and was also an original investor in the Blaze Pizza restaurant chain.
Hollman said he and his partners were attracted to Dave's Hot Chicken because the company has strong leadership, with a brand built around quality food and a fun energy that appeals to young consumers.
"We were looking for someone to grow with, just as we did with Pizza Hut so many years ago," Hollman said.
Please enable JavaScript to view this content.