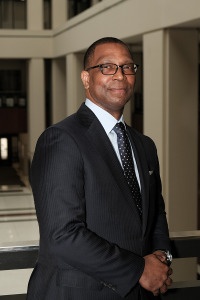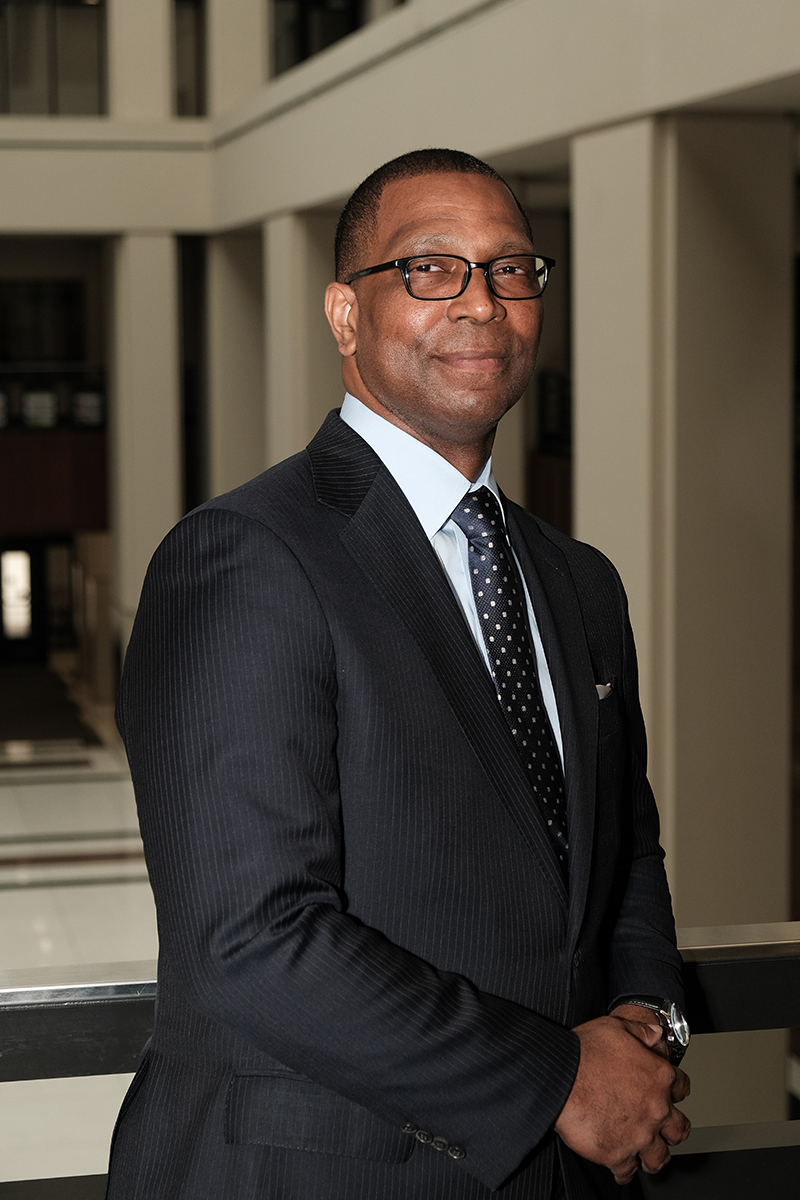 Fred Payne is stepping down as commissioner of the Indiana Department of Workforce Development to become president and CEO of the United Way of Central Indiana, the governor's office announced Wednesday morning.
Payne, 50, who has led the DWD for more than four years, will exit his current job July 8 and join the United Way on July 18. Payne will take over for Ann Murtlow, who is retiring June 30 after nine years leading the not-for-profit.
"The United Way of Central Indiana has been instrumental in helping our communities address some of the most critical social challenges," Payne said in written remarks. "I look forward to building on that work, and helping more families break the cycle of poverty."
AS DWD commissioner, Payne oversees an agency with more than 1,000 employees. He took on a high-profile role during the height of the COVID-19 pandemic, regularly appearing on the governor's televised press conferences to provide updates on the state's unemployment situation. His department administered more than $9.6 billion in unemployment insurance benefits to more than 908,000 people during the pandemic.
Payne also served on the governor's Workforce Cabinet and chaired the governor's Health Workforce Council.
"From the moment he stepped up to lead the Department of Workforce Development, Fred Payne put his wealth of knowledge, innovative approach and contagious optimism to work," Indiana Gov. Eric Holcomb said in written remarks. "Throughout the unforeseen challenges of the past few years, Fred has adeptly propelled this agency to provide not only unemployment benefits, but training that has helped thousands of Hoosiers pursue training pathways that have led to careers and helped unleash their full potential."
Prior to joining the DWD, Payne worked in multiple leadership roles at Honda Manufacturing of Indiana, including chief administrator, general counsel and compliance officer.
"United Way of Central Indiana is at an important phase of its history, as we embark on a strategic plan to guide our work for the next several years," said Rafael A. Sanchez, United Way's board chairman, in written remarks. "With his demonstrated leadership in the public and private sector, data-driven philosophy and passion for community service, Fred is the right choice for United Way."
Payne, a graduate of the Indiana University Maurer School of Law and Grambling State University, also serves on the board of directors for the Indy Eleven Foundation, Indianapolis Urban League and Honda Federal Credit Union.
The governor's office credited Payne with several achievements, including starting the state's Office of Work-Based Learning & Apprenticeship, which added more than 200 new apprenticeship programs, 25,000 new apprentices and more than 150 State Earn & Learn programs. He also oversaw Indiana's Adult Education program, which was ranked No. 1 in the nation for three of the last four years in terms of average skills improvements.
Please enable JavaScript to view this content.