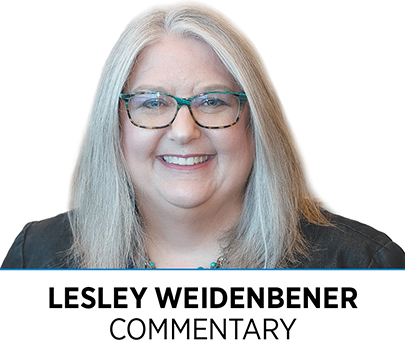 This week, IBJ honored 22 people as "Health Care Heroes"—our term for people who are doing extraordinary work in hospitals, research labs, rehab facilities, delivery rooms and more. I'm fortunate, because part of my job was to read the profiles of the people IBJ honored at an event that took place Wednesday morning at the JW Marriott.
The honorees' stories are moving—and you can check out profiles of each in a special supplement in this week's IBJ.
We honored a physician caring for transgender people, a novel transplant rehabilitation program and a nurse who, at 72, is in her 50th year of caring for women and babies—and training nurses and doctors to do the same.
We honored people for their work battling COVID-19, including Indianapolis EMS, whose first responders have spent more than 18 months on the front lines of the pandemic, and the Riley Health nursing professional development team, which trained nurses who don't typically work in in-patient settings to care for COVID patients.
All the stories are inspiring.
But one struck me as especially representative of the kind of work we must all do to make our community stronger.
The Rophe Free Clinic was named the top honoree in the category called Community Achievement in Health Care.
The clinic was the brainchild of Curtis McManus, who—after a career in the pharmaceutical industry—was directing mission work in Haiti for Solid Word Bible Church, in Pike Township.
One day, McManus looked around the township and saw a public-health need. Too many people in the township were poor and uninsured. So he and his friends at the church decided to take what they'd learned in Haiti and apply it to their own community.
After several years of work and preparation—including help from other health care facilities—the group opened the Rophe Free Clinic, which began offering free, quality, Christ-centered health care to Pike Township's uninsured and underinsured in 2018.
"We thought we'd just provide acute care," McManus told IBJ writer Tom Harton for the profile you can read in our special section and at IBJ.com. "We'd work with [patients] to find insurance and then they would move on."
But McManus and his colleagues have discovered that they are doing much more. They are helping people with chronic problems, such as hypertension, but also other non-health-care needs. They sometimes provide their clients with toiletries, grocery gift cards and transportation. And now, the clinic's staff is providing education about COVID-19 and—in coordination with Franciscan Health—COVID vaccines, an important service for a clientele that is more vaccine-hesitant than the overall population.
Three things strike me about the Rophe Free Clinic story. First, McManus looked around his community, saw a need and acted. He didn't wait for someone else to tackle the problem.
Second, although he took the lead, McManus sought partners who had already blazed some trails he wanted to travel. He accepted help from other clinics, from some 50 volunteers and recently a major health system that is helping Rophe provide its patients with vaccines.
And finally, the work happening at Rophe is an example of how truly helping people must be approached holistically. It's not enough for the volunteers at the clinic to bandage up a wound or provide antibiotics for an infection. They are working to address other problems in the lives of their patients, problems that—left unsolved—contribute to the decline of their health.
There are too many lessons in this story to ignore. I hope you'll take a look at it and others and consider how to make your own impact on the lives of Hoosiers.•
__________
Weidenbener is editor of IBJ.
Please enable JavaScript to view this content.