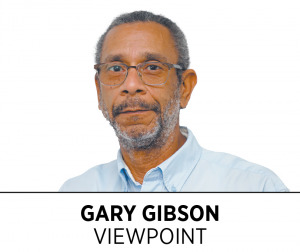 Accessing equal and affordable health care is one of several barriers that Martin Center Sickle Cell Initiative helps many minorities overcome across Indiana every year. For more than 40 years, our organization has assisted Hoosier patients and families affected by sickle cell and associated disorders manage their disease through a wide variety of services—including health education and outreach, newborn screening follow-ups, financial assistance and transportation support—to ensure patients have access to doctor visits and health screenings.
Sickle cell is a genetic blood disorder that predominantly affects Black, Latino and Middle Eastern populations. Individuals with this disease produce abnormally shaped red blood cells that can block blood vessels, which makes it difficult for normal red blood cells to pass through with vital oxygen and nutrients, oftentimes causing debilitating pain.
While there is no known cure for this life-threatening disease, effective care can help manage many symptoms. Unfortunately, sickle cell disproportionately impacts underserved communities that might have difficulties accessing or affording these often-expensive treatments.
That's why our lawmakers should strengthen programs designed to provide more affordable care to patients, especially the 340B Drug Discount Program. Established 30 years ago, the 340B program requires drug manufacturers to provide discounts on prescription medications to health care providers who primarily serve vulnerable populations. The intent behind discounting medications is that providers would pass the savings directly to the patient or use the savings to expand care at lower costs for patients. Unfortunately, that is not always the case.
Currently, there is no requirement by the Health Resources and Services Administration, the governing agency of the program, to report how 340B savings are used within hospitals that serve a disproportionate share of low-income patients and among other third parties not originally built into the program. This lack of oversight has led to the proliferation of contract pharmacies who profit off the program.
In 2010, the agency allowed every provider to use unlimited for-profit, retail pharmacies. Since then, contract pharmacies have continued to grow at incredible rates. In the 12 years since the change, these pharmacies have ballooned from 1,300 locations to 32,000.
Even more alarming, multibillion-dollar corporations like CVS Health and Walmart account for 75% of contract pharmacy relationships. Contract pharmacies charge our most vulnerable patients more for medications and in return are pocketing the profits at the patient's expense. The 340B Drug Discount Program is meant to serve those who need it most, but contract pharmacies have taken advantage of the program and now make us question: Who remains the focus of the program—the patient or those profiting?
Martin Center Sickle Cell Initiative urges Congress to review the program to make sure 340B savings are being appropriately directed to patients. We support greater transparency within the program to ensure all parties are using resources appropriately and to bring integrity back to the program. But while considering any change to 340B, we ask our members of Congress to keep patients front and center. We need to ensure that those Hoosiers most in need have access to the discounts and can achieve their health care needs.•
__________
Gibson is president and CEO at Martin Center Sickle Cell Initiative in Indianapolis.
Please enable JavaScript to view this content.