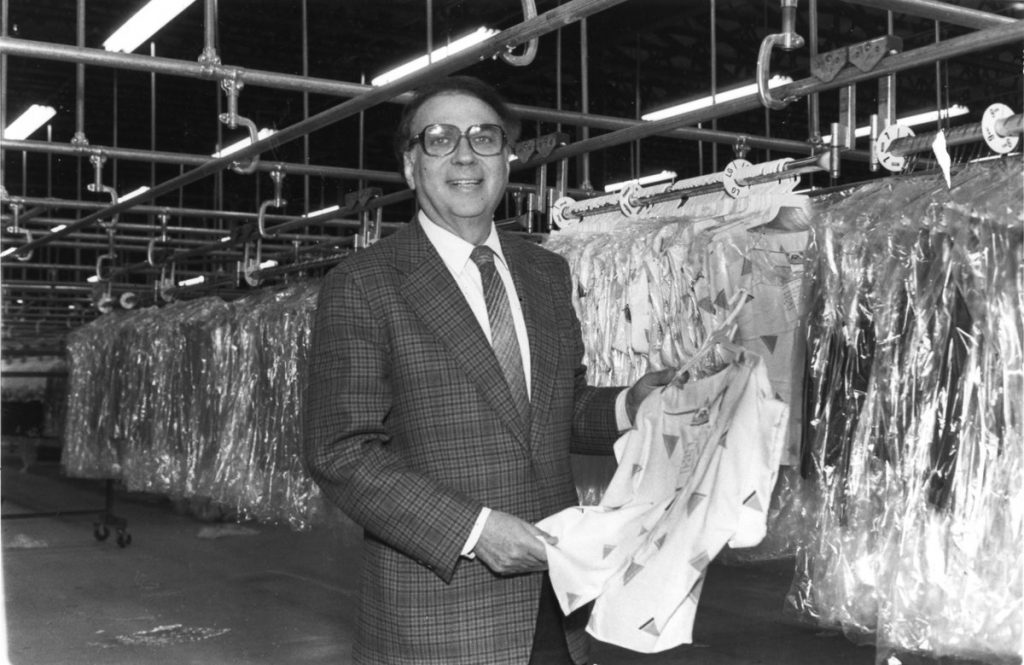 Gerald Paul, who co-founded former national women's clothing chain Paul Harris Stores, died Tuesday at his home in Indianapolis. He was 95.
Paul was an active philanthropist in local arts, education, and Jewish causes. He also was involved in promoting entrepreneurship throughout the world.
Paul and his family fled Nazi-controlled Germany in 1938, just before World War II, when he was only a teen, and moved to Indianapolis.
He and Earl Harris, who died in 2008 at age 90, founded Paul Harris in 1952, selling packaged apparel in supermarkets. They opened their first store in a strip mall along U.S. 40 in Plainfield in 1954.
Paul Harris went public in 1960 and tapped into the explosion of indoor shopping malls that took place over the next three decades.
The chain hits its peak near the end of the 1980s, growing to 377 stores in 37 states with annual revenue topping $235 million.
The company also operated discount stores under the names Clothes Out Junction and the $5-$10-$15-$20 Place. Its Pasta clothing line became popular in the 1980s.
Paul guided Paul Harris through a bankruptcy in the early 1990s before retiring as CEO in 1995 and becoming chairman emeritus. The company went out of business in the 2001.
Paul got his start in fashion retail working for Gustav Efroymson, president of Indianapolis-based hosiery and lingerie firm Real Silk Co. Efroymson, a cousin of the Pauls, had sponsored the family when it moved to Indianapolis from Germany. He rose to the position of merchandise manager at Real Silk, where he met Harris, an employee at Huntington Manufacturing Co.
A Shortridge High School graduate at the age of 15, Paul attended college at Butler University and Indiana University's extension in Indianapolis.
Paul served on the boards of the Eiteljorg Museum, the Children's Museum of Indianapolis, Dance Kaleidoscope and the Indianapolis Museum of Art. He established galleries at the IMA, the Eiteljorg, the Children's Museum and the Herron School of Art at IU.
He was a member of the board of the Jewish Federation of Greater Indianapolis and the Borns Jewish Studies Program at Indiana University. He and his wife of 65 years, Dorit, established an endowment at IU for the study of Germans and Jews. They also funded the costume shop at the Phoenix Theatre Cultural Centre.
Paul taught retailing at Purdue University and published his memoir, "My Business Life Cycle," in 2007.
His many business honors include induction into the Junior Achievement Central Indiana Business Hall of Fame and being named a Living Legend by the Indiana Historical Society.
Services are scheduled for Thursday at 2 p.m. at the Indianapolis Hebrew Congregation, 6501 N. Meridian St.
Please enable JavaScript to view this content.