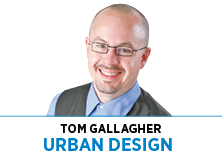 Market East may not be riverfront property but, on paper at least, it is one of the most promising districts in downtown. Consider the statistics. In addition to the City Market (for which it is named), the district is home to the Cummins Indianapolis Distribution headquarters, the Julia M. Carson Transit Center, Lugar Plaza and the first leg of the Cultural Trail. It is close to Monument Circle, the Wholesale District and Mass Ave. Essentially, the core of downtown—including grocers, major employers, Banker's Life Fieldhouse and the Indiana Convention Center—is within a 10-minute walk. Of the whole 100 acres that make up the district, approximately 32 acres are already dedicated public rights-of way, full of infrastructure that any new development could take advantage of.
Nevertheless, despite investments in both public and private development totaling nearly $300 million in the last five years, the district lacks a critical mass of people and vitality. Redevelopment of the area began, in earnest, about 18 years ago. Still, more than a third of the area remains vacant, underutilized or surface parking lots.
So, what's happening here? It's a tale of ghosts and monsters.
The city was founded in 1821 but it didn't really find its groove until the railroad era began in the 1850s. Despite being the lifeblood of the district, rail was a monster that reshaped everything in its path. It wasn't long before much of what is today's Market East was railyard and cargo depots. That essence has long since dimmed. Today, this nearly 12-acre area, similar in size to Bottleworks or City Way, manifests primarily as car storage.
The City-County Building, arriving nearly 100 years after the rise of rail, had a monstrous beginning of its own, necessitating the destruction of its haughty Second Empire-styled predecessor. It shape-shifted the seat of government from an approachable icon to a streamlined machine for efficiency. And it contributed to turning Washington Street, what was once our "magnificent mile" of solid storefronts, into a hollowed-out, one-way street, part of the tangled web of one-ways intended to proficiently connect downtown to the highway. Buildings were leveled for parking.
What followed soon after, the location of Market Square Arena in the district, is arguably the flash that reanimated downtown. Nevertheless, MSA, perhaps not a monster but certainly a brooding giant, did little for the vitality of the district itself. Short-lived, it become a ghost itself, returning to the dust of gravel parking lots after the advent of today's fieldhouse in the Wholesale District. It would be another 17 years before the newest developments would begin to mend the gap. Yet, there is still something missing.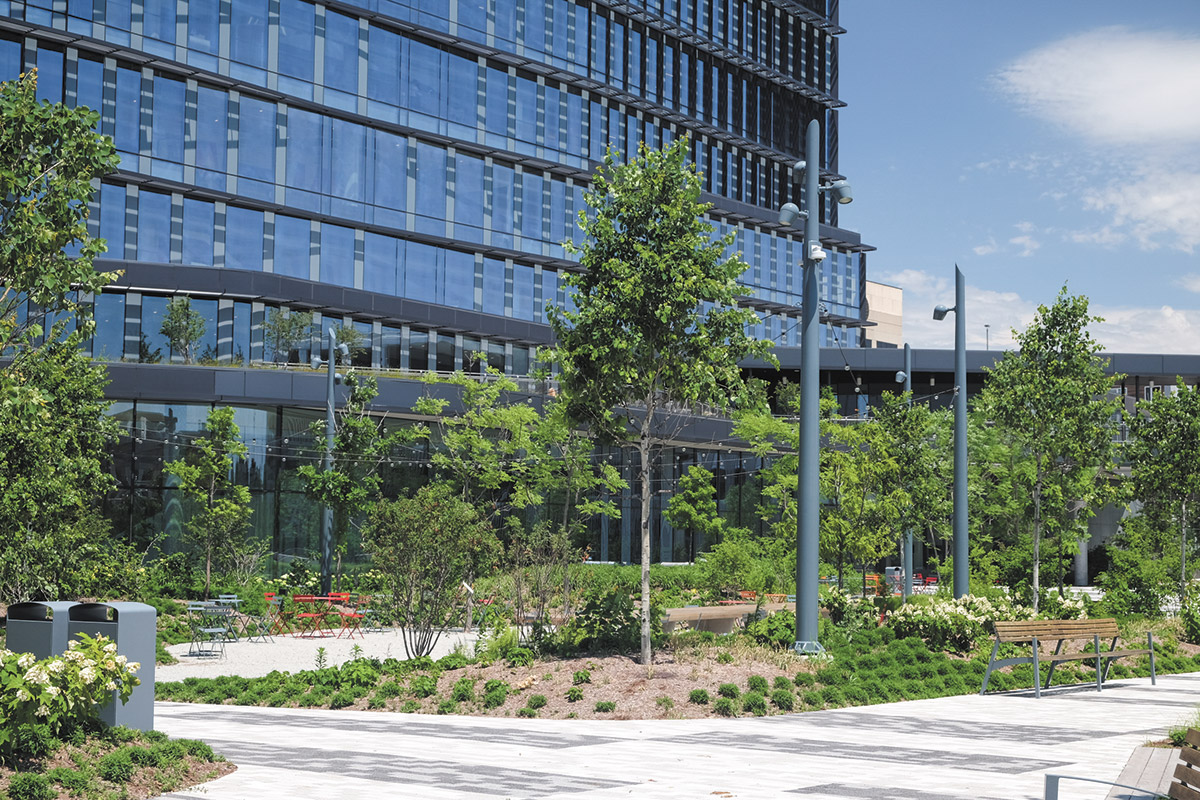 There are more such stories that could be told—the jail, alleys that once were streets, hidden steam lines, street cars, Pogue's Run. All of them make one point clear: It is extremely hard to revitalize 100 acres. It takes more than just a real estate transaction. Progress is measured in decades. Most poignant for Market East is the most elusive specter of all—grabbing ahold of an authentic vibe, that spirit of place, that sets in motion its own self-sustaining energy.
Elusive but not impossible. Market East needs an intentional strategy for success, one that finds a way to balance the authenticity of organic growth with modern development standards and construction methods. The LoDo district in Denver revitalized the area around a former railyard by embracing historic preservation, setting strong design guidelines and, at the core, completing a bold catalyst project in the redevelopment of its historic Union Station as a regional transit hub and commercial attraction. The city of Nashville, working with a master developer, created an urban design plan for an area caught between a highway and rail lines but near the convention center downtown. Using tools like a business improvement district have allowed the Gulch to become a place to find the best of Denver's local flavor of food and music.
Another change is near for the Market East district. The city has acknowledged a need to reevaluate its physical relationship in the downtown, what the mayor has called Indy 3.0. The City-County Building, Old City Hall, and the jail have all been openly identified as properties under study. The transformation of any one of them could play a major role in the identity of the district going forward. Hopefully, this will be the spark that means fewer ghosts and much more spirit.•
__________
Gallagher is a principal and urban designer with Ratio and a professor-in-practice of urban design at Ball State University. Send correspondence to TGallagher@ratiodesign.com.
Please enable JavaScript to view this content.