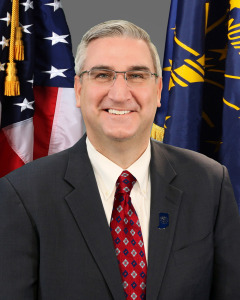 Indiana Gov. Eric Holcomb plans to lead a delegation to Qatar next week to strengthen business ties, the Indiana Economic Development Corp. announced Thursday.
The delegation is scheduled to leave Indianapolis on Monday, July 5, and return Friday, July 9.
Making the 7,000-mile trip with Holcomb will be Indiana Secretary of Commerce Brad Chambers and IEDC staff members.
Delegation members will meet with government officials and business leaders in Doha, Qatar's capital, to promote Indiana as a top destination for business. They will also tour the sites of the 2022 World Cup and visit with U.S. and Hoosier troops serving at the Al Udeid Air Base.
"Secretary Chambers and I are energized and excited to build and further strengthen Indiana's global connections through economic, educational and cultural ties," Holcomb said in written remarks. "We look forward to building this relationship through discussions with a wide variety of government officials and industry leaders during our visit and expect this trip to further cultural connections and economic cooperation between our two states in innovative sectors across the board."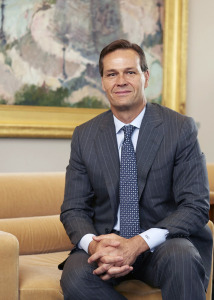 Indiana is the 12th largest exporter to Qatar in the United States.
In 2020, Indiana exported $43.4 million worth of goods to Qatar while importing $76,637 worth of goods from Qatar. The state's top exports to Qatar are chemicals, electrical equipment and appliance components, and transportation equipment.
Qatar has a population of 2.8 million and gross domestic product of $175 billion. The crude oil and gas industry generate more than half of the country's annual revenue.
The IEDC said the Qatari government is seeking to diversify the country's economy beyond oil and gas production by investing in alternative sectors such as manufacturing, agriculture and tourism.
Indiana is home to more than 1,050 foreign-owned business establishments responsible for more than 215,800 Hoosier jobs. Foreign direct investment to the state increased by 300% from 2016 to 2019.
In 2020, amid the pandemic, 36 foreign-owned businesses committed to invest $1.85 billion to locate or grow in Indiana and create up to 5,228 new jobs over the next several years.
Holcomb will be making his ninth international economic development trip.
The costs of the state delegations are being paid through private donations to the Indiana Economic Development Foundation.
Please enable JavaScript to view this content.