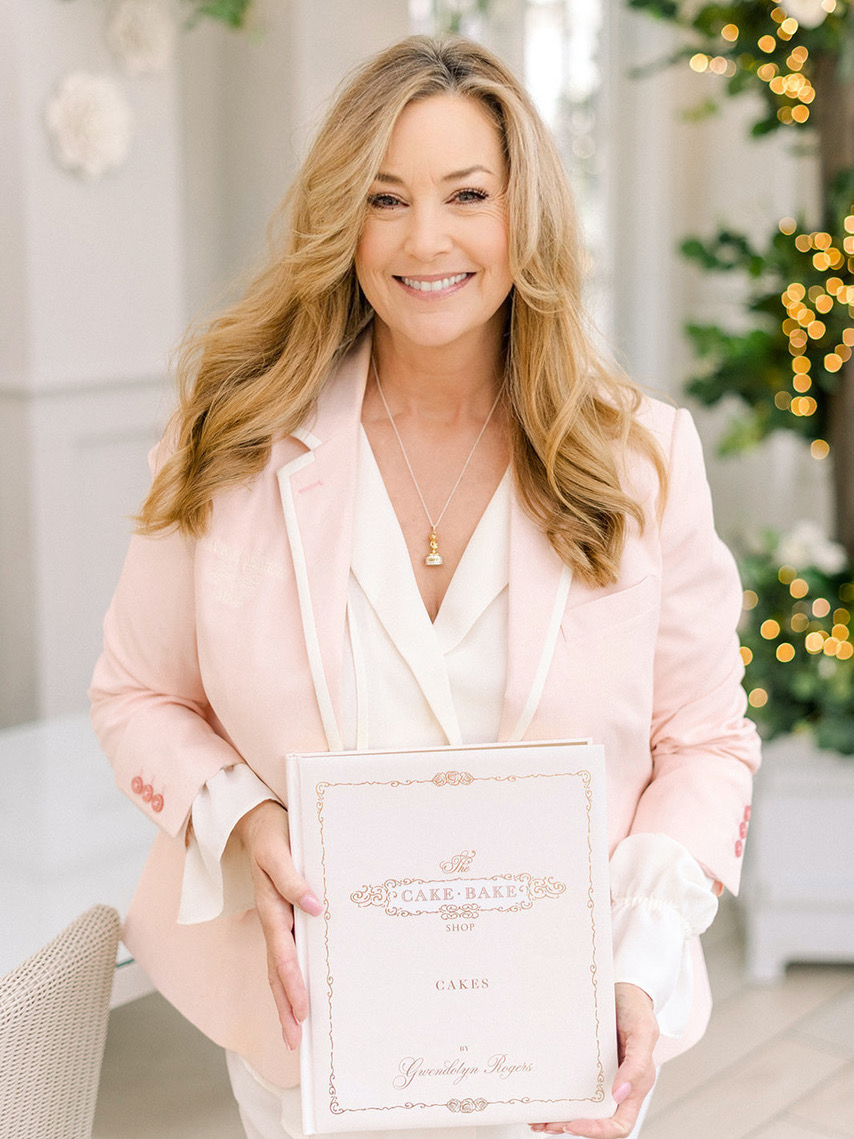 As a 6-year-old, Gwendolyn Rogers became enchanted with Walt Disney World when she and her father visited the amusement park during its first year of operation in central Florida. Fifty years later, Rogers is realizing a professional dream by placing one of her Cake Bake Shop restaurants at Disney's BoardWalk at Walt Disney World Resort near Orlando. The Disney site is expected to open next year.
When you opened your Carmel location in 2019, you mentioned new things were ahead. Is this the expansion you were planning?
This was a goal I had before I even opened a shop in the first place. I've been a Disney fan for a very long time. There was something about the feeling that you get when you go to Walt Disney World that you don't get many places. When you go there, you completely remove yourself from the rest of the world and you feel like you're somewhere else.
I wanted to bring a little bit of that feeling to my shop when I opened the first one in Broad Ripple. I wanted it to be a place where you would step across the threshold and you are in another world, and in a place that was magical and mystical and fun.
What are you most looking forward to with this opportunity?
You have little girls and you have all the kids that come and they dress up as princesses and princes and pirates in all those wonderful outfits they get to wear. The Cake Bake Shop will be a place where a princess can come and feel like a princess. Once you get dressed up and you go to the Bibbidi Bobbidi Boutique, I'm hoping my shop will be the place that everyone will come to when they want to celebrate birthdays, anniversaries, weddings, babies and all the wonderful things that happen in life.
The Cake Bake Shop has a partnership with Williams Sonoma. How does that work, logistically, in terms of sending cakes out?
If you order a cake through their website, all the orders come directly to a portal that we check multiple times a day. We get the order for whatever that cake is, we make it here in our kitchen, and then we freeze it. … UPS comes two to three times a day, depending on the season. Sometimes it's four because we load up two trucks per day, which is kind of amazing. Then we ship the cake out and you get it the next day. It looks just like it would if you were here in the bakery. You get to get a little bit of Cake Bake all over the country.
It sounds like it might be a significant part of your revenue stream?
That's what got me through COVID. I was in the bakery every day making cakes for Williams Sonoma, because we were forced to close and we didn't have a restaurant business at that time. It was the shipping that really kept me afloat. I'm very grateful for that.
And you've written a Cake Bake Shop cookbook titled "Cakes Vol. 1"?
That's been a lifelong achievement, to be able to have it actually on paper in a published form with a pink cover and gold foil logo. I have 26 cakes in there, but it has more than 104 recipes total. I'm excited to share it. I'm not scared to give it out.•
Please enable JavaScript to view this content.