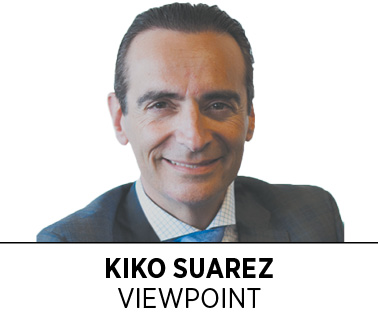 It is another election year, and members of Congress are eager to get back home and campaign, but there is still much work to be done. One item that needs resolution this year is the reauthorization of the Higher Education Act, a law that hasn't been updated in over a decade.
It represents a crucial opportunity to revisit the quality and accountability of our higher education institutions across the country and how they are preparing students for highly skilled jobs.
We are at a crossroads when it comes to how we approach postsecondary education. For many years, there has been an emphasis and focus on getting students into college, as if that is the ultimate measure of success.
But mere admission to a program is just the beginning. We are at the point now where some schools are failing to graduate students, leaving many worse off than they would have been if they hadn't attended college at all. This is a major problem for the employer community, as we are left searching far and wide for candidates to fill jobs in industries of all kinds.
Indiana is home to some of the finest higher education institutions in the country, schools that truly keep the best interests of their students top of mind. But the data shows that, in Indiana, only 60% of our full-time, first-time students earn the degree they set out to pursue. And 40% of our schools are failing to graduate more than half of their full-time, first-time students. Some schools in our state have a completion rate as low as 5%.
This is unacceptable.
Institutions of higher education must be held accountable for delivering graduates that today's industries require—from engineers to urban planners, from nurses to doctors. If students are giving their time and money to attend an institution, they deserve to know that the school has their best interests at heart. Requiring institutions to provide meaningful data regarding student outcomes will arm students and families with data they can use to make the best decisions about where to spend their money on education.
We need to revisit the Higher Education Act and include thresholds for schools to meet to gain accreditation, and thus access the millions of federal dollars available. By setting reasonable guidelines for graduation rates and debt-to-income ratios, we can better protect students from failing institutions.
For schools that are properly serving their students, these added guidelines will cause no extra stress. Institutions that are taking advantage of students, on the other hand, will be held accountable. Avoiding those schools or forcing them to improve will add to the number of qualified, highly skilled individuals ready to go to work and contribute to our state's economic growth.
As our representatives in Congress campaign throughout their districts, I hope they will view comprehensive reauthorization of the Higher Education Act as a top priority—for students and the Indiana business community. It is time to change the higher education narrative and ensure our students aren't just making it to campus, but rather, are walking across the stage for their diploma and walking into jobs that continue to propel our state toward a bright future.•
__________
Suarez is CEO and founder of MyCareerMD.
Please enable JavaScript to view this content.