Aaron Williams, a Zionsville resident and client executive at Google, is planning to launch a shared kitchen and events center with his wife in Haughville this summer to encourage entrepreneurship and healthier eating in his home neighborhood.
The Haughville Shared Kitchen will open in the former Judge's BBQ building at 2104 W. Michigan St., with construction set to begin this month.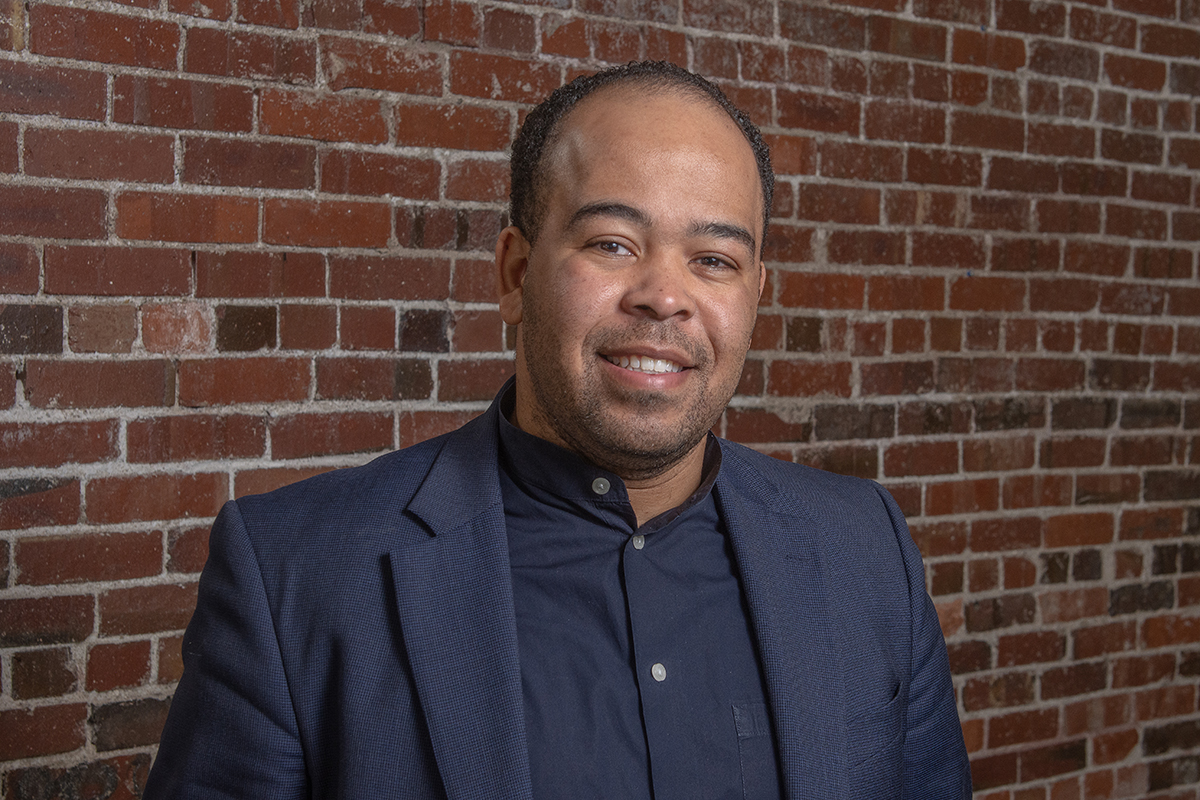 Tell me about the shared kitchen and why you're working on it.
I am a Haughville native, born and raised there. I still volunteer there, I go to church there, my parents live there. Haughville, as I like to say, is truly home for me [even though] I live in Zionsville now.
So I wanted to really go back and be part of the community that really shaped me into who I was and also understood there was a need for a shared kitchen and a gathering spot for all types of events and walks of life.
What do you hope the shared kitchen will do for entrepreneurs?
This is going to serve as a catalyst and catapult for entrepreneurs who have had a traditionally difficult time maybe getting their business established. When you look at the different means of being an entrepreneur as it relates to folks in the African American community, getting into services is one of the easiest ones, with very low barrier to entry.
And [it's] just a great opportunity. People always have to eat, and it's not something that you have to go to school for. … We're going to offer training programs—one for entrepreneurs in the hospitality and food service industry specifically. …
We're going to teach them how to not only start a business, but we're going to make sure they have the right certifications and documents. … We're going to allow these individuals to have a lot of time in our kitchen to help get their business off the ground. That way they have some hands-on help. We have two consultants that are coming on board to help us in this space.
Why Haughville?
Haughville, in my opinion, is the best and brightest community in all of central Indiana. … You look at all the development that's taking place. … Why not Haughville?
And most importantly, this community just means so much, and the residents that live there now are always looking for the next cool thing. So we want to make sure that we deliver that.
How will the kitchen be funded?
The kitchen is a pure membership-based model. So members will come, they'll pay an annual membership, and then they'll have an hourly usage rate.
It'll be … a state-of-the-art kitchen with the latest and greatest technologies and the ability for members of our kitchen to learn from one another. More than anything, it's a community. It's a community of like-minded entrepreneurs learning from one another.
The two consultants that we're bringing on board to help with that have both been in the food services industry for over two decades. So they have a wealth of knowledge and insight to bring. I'm just the guy that's helping provide the resources.
What has the reception to the space been so far?
We close on our property officially [March 7] and, prior to us closing on our property, we have … five individuals that would like to host their wedding before the end of the year. … From there, we have a little over a dozen individuals … that have already pre-committed to being a member of our kitchen. So no formal advertising, nothing public has been said, but a huge amount of interest.•
Please enable JavaScript to view this content.