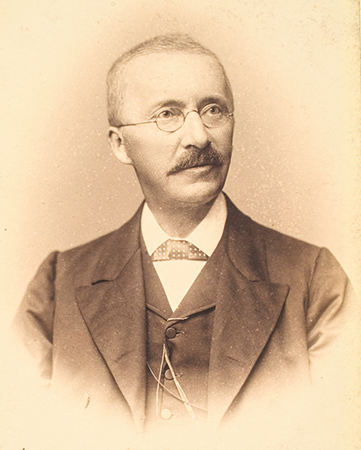 Heinrich Schliemann didn't spend long in Indianapolis, but he is one of the most colorful characters ever to call the city home. His adventurous life story, dubious rationale for residing here, and polarizing legacy make his tale one of the more remarkable in the city's history.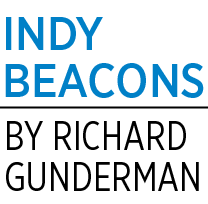 Born in what is now Germany in 1822, Schliemann's father read him passages from Homer's Iliad and Odyssey, the first and greatest epics in Western literature. Schliemann later claimed that he resolved to excavate the city of Troy, site of the Trojan War, while still a boy.
Schliemann possessed an extraordinary aptitude for learning languages, eventually learning to converse in 13. While a teenager, he was shipwrecked off the coast of Holland, becoming a bookkeeper in Amsterdam. In his 20s, he traveled to Russia, mastering new tongues along the way.
When his brother died in the gold fields of California, Schliemann traveled there to settle his estate, soon starting a bank in Sacramento and eventually becoming a U.S. citizen. Returning to Russia, he met his first wife, Ekaterina, who would bear him three children.
Schliemann acquired wealth in a variety of fields, including the dye business and military contracting. By his mid-30s, he had become sufficiently prosperous to retire and focus on archeology. Ekaterina had different ideas, however, and refused to join him.
Schliemann was attracted to Indianapolis in 1869 because of the state's then-lax divorce laws. He stated that he resided in the United States and intended to remain in Indiana, buying property and an ownership interest in a business. His letters from this time provide illuminating descriptions of life here.
For example, he writes of his Black cook, "He reads three large newspapers daily and is completely versed in the politics, history, and geography of the country. This may give you an idea of the education of the people here," despite the fact the state lacked even a single school for Blacks.
Schliemann also gave a speech in favor of divorce at the Statehouse.
The divorce granted, Schliemann set off for Greece. There, two months later, he married a girl 30 years his junior, Sophia. She would bear him two children, Andromache, named after the wife of the great Trojan warrior Hector, and Agamemnon, named after the commander of the Greek forces at Troy.
Schliemann was convinced that Homer's Iliad was based in fact and determined to find the city of Troy. He began digging in Turkey in 1870, and three years later discovered gold, which he presumed to be the treasure of the Trojan king, Priam. He smuggled the treasure to Greece.
In 1876, he started excavating in Greece itself, where he discovered a gold mask. He announced to the king of Greece, "I have gazed upon the face of Agamemnon." Years later, his claim refuted, Schliemann offered, "All right, let's call him Schulze."
Schliemann continued his excavations at various sites until 1890, when a chronic ear infection forced him to return to Greece, where he soon died.
Although an important archeological pioneer, Schliemann's contemporary reputation is mixed. Some say his rough approach, including the use of dynamite, destroyed more history than it unearthed. One critic called him "a half-crazy human being with no idea of the meaning of his excavations."
Others defend him, saying archeology was in its infancy at the time, and calling him "the father of scientific archeology," the "pioneer of a new science" and "without a doubt a scholar." His energy was certainly unparalleled, and he spared no expense in pursuit of his dream.
Perhaps the best characterization of Schliemann is this: "He set his energies to one great end and, despite his faults, changed the picture in a whole subject and left behind a lasting legacy of information and enthusiasm."
And, for a short time, he also lived in Indianapolis.•
__________
Indy Beacons celebrates the history of Indianapolis in the year leading up to its May 2021 bicentennial. Gunderman is chancellor's professor at Indiana University.
Please enable JavaScript to view this content.