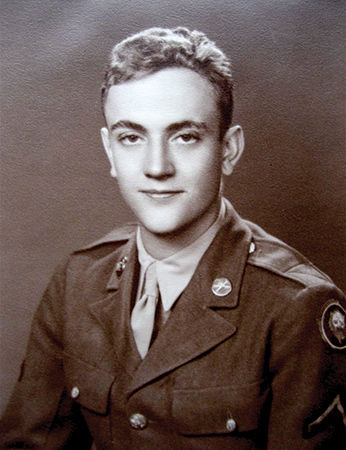 Indianapolis has served as a home to many people, but it has also taught many what home is. Reflecting on home, Indy native Kurt Vonnegut located its meaning not only in geography but in family: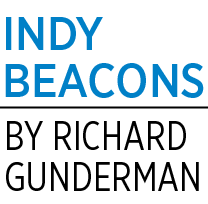 "Where is home? I've wondered where home is, and I realized, it's not Mars or someplace like that, it's Indianapolis when I was nine years old. I had a brother and a sister, a cat and a dog, and a mother and a father and uncles and aunts. And there's no way I can get there again."
One of the most notable multi-generational stories of Indianapolis as home is that of the Vonneguts, a 150-plus-year history that includes the contributions of entrepreneurs, architects, community leaders and servants, scientists, and writers, whose works live on in the city today.
The Vonnegut family saga in Indianapolis begins with the 1850 arrival of Clemons Vonnegut. Born in Germany in 1824, Clemons' family held an estate (German "Gut") on the River Funne—hence the name "FunneGut," which was Anglicized to Vonnegut.
Clemons started the prosperous Vonnegut Hardware Co. on East Washington Street. He and his wife, Katarina, had four sons, and Clemons later served as chair of the Indianapolis Board of School Commissioners. He died in 1906 at 82.
One of Clemons' sons, Bernard (1855-1908), preferred the arts to the hardware business. He studied architecture at MIT and in Hanover, Germany, before working as a draughtsman in New York City. Returning to Indianapolis to marry a German girl, he established the firm of Vonnegut and Bohn in 1888.
Among the buildings Bernard designed are the Athenaeum on East Michigan Street, the William H. Block and L.S. Ayres department store buildings downtown, Shortridge High School, the Herron High School building at 16th and Pennsylvania streets, and the Student Building at Indiana University Bloomington.
One of Bernard's sons was Kurt Vonnegut Sr. (1884-1957). After graduating from Shortridge High School, Kurt received a bachelor's degree from MIT before joining his father's firm in 1910. He married Edith Lieber, daughter of the wealthy Indianapolis brewer Albert Lieber.
The Vonneguts had three children: Bernard, Alice and Kurt Jr. As a result of the Great Depression, architectural commissions dried up, and the family was forced from the house Kurt Sr. had designed and built in the 4400 block of North Illinois Street.
Kurt Sr. served on the board of The Children's Museum of Indianapolis, founded in 1925. He founded a junior board to develop exhibits; created the museum's first logo, Sidney the Seahorse; and designed a new facility for the museum that was never built.
Kurt Sr.'s son Bernard (1914-1997) was educated at Park School in Indianapolis and earned a doctorate in atmospheric science from MIT. Working for General Electric in New York, he discovered that silver iodide could be used to seed clouds, stimulating rain and snow.
Kurt Jr. (1922-2007) grew up in less-advantaged circumstances, attending Shortridge High School, where he helped edit the school newspaper. He then attended Cornell University before serving in World War II in Germany, where he was a prisoner of war in Dresden during the city's firebombing.
Returning to Indianapolis, Kurt Jr. married his high school girlfriend, studied at the University of Chicago (where his master's thesis was rejected), then worked at General Electric. He published numerous well-known novels, including "Slaughterhouse-Five," inspired by his time in Dresden.
Reflecting on his family, Kurt Jr. said in his final interview in 2007:
"Everyone needs an extended family. The great American disease is loneliness. We no longer have extended family. But I had one. There were lots of Vonneguts in the phone book, and Liebers, too. I was surrounded by relatives all of the time. It was heaven. And that has since been dispersed."•
__________
This is the final installment of Indy Beacons, which celebrated the history of Indianapolis in the year leading up to its spring 2021 bicentennial by telling the stories of famous city residents. Gunderman is chancellor's professor at Indiana University.
Please enable JavaScript to view this content.