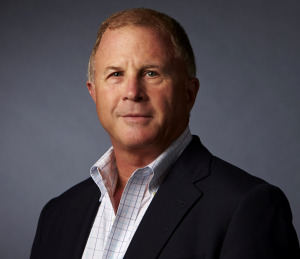 Indianapolis-based Trava Security Inc., which makes and markets an automated risk-management and cyber-insurance software platform designed for small- and mid-sized businesses, announced Thursday that it has raised $3.5 million in seed funding.
The round, which is the first for the High Alpha portfolio company launched in 2020, was led by Washington D.C.-based TDF Ventures and included participation from High Alpha Capital and Chicago-based M25.
Trava plans to use the new funding to invest in data science and machine learning expertise to fuel development of its insurance analytics platform, officials said. In addition, the company intends to hire key personnel in sales, engineering and customer service.
Trava officials expect to double the company's workforce—to 20—over the next 12 months. Currently, nine of the startup's 10 employees are in Indiana.
"In only a few months since launch, Trava has demonstrated that it can provide a holistic cyber-risk solution unlike any others I've seen in the market," Matt Bressler, principal at TDF Ventures, said in a written statement. "We think this growth funding and our investment partners will enable them to scale quickly and continue developing cyber and insurance products that provide small- and medium-sized businesses unparalleled security and financial protection."
Trava officials said the company has an opportunity among high-growth startups, particularly those selling to large companies and organizations for the first time. Trava works with customers to assess existing vulnerabilities and cyber-maturity, then helps them develop and implement risk-management and transfer programs to meet vendor-review requirements.
Trava is led by an experienced executive team.
Trava co-founder and CEO Jim Goldman is a seasoned cybersecurity veteran who previously led security, governance and risk management at Salesforce and ExactTarget. He also worked as an FBI cyber-crime task force officer.
Co-founder and Chief Technology Officer Rob Beeler has nearly 30 years of experience leading engineering teams at Carbonite, OpenText and Double-Take Software. Beeler also was a CTO of the Year honoree in 2018 by IBJ.
Investments in cybersecurity solutions are at an all-time high, but breaches aren't decreasing, studies show. There is a glaring need for small- and midsized businesses who know they are vulnerable in this arena, Trava officials said.
"There's a data gap in the cyber-insurance industry. Specifically, there's a lack of objective cyber-risk analysis, which makes it nearly impossible for insurers to accurately predict loss, set premiums and protect insureds," Goldman said in written remarks. "Trava exists to bridge that gap."
Please enable JavaScript to view this content.