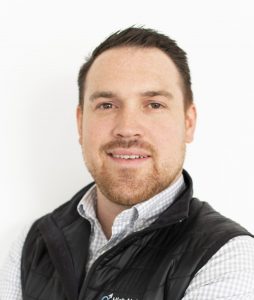 Indianapolis-based sales analytics software startup Canopy, co-founded by local venture studio High Alpha, announced Wednesday that it has raised $2 million in seed funding.
The round was led by High Alpha Capital and Elevate Ventures, with participation from IU Ventures and Golden, Colorado-based Service Provider Capital.
Canopy's funding round closed in December 2019—just two months after the company was founded, but the announcement was delayed, officials said, while the company rebranded from its original moniker, Loupe, to Canopy.
Canopy, which makes and markets software that uses artificial intelligence to gather sales and product usage data, is led by CEO and co-founder Pat Rodgers.
Rodgers, a 2006 Cathedral High School graduate and 2010 Indiana University graduate, joined High Alpha as entrepreneur in residence in April 2019 after working for nearly a decade in sales.
"Sales managers are grossly underserved by technology, and yet they have enormous influence over whether or not revenue teams hit their target," Rodgers said in a written statement. "With active monitoring, Canopy eliminates the time wasted trying to connect and analyze data and provides teams with the real-time information they need to be proactive. We built Canopy to be a revenue leader's eyes and ears."
Canopy will use the funding to increase product development, build additional integrations, and grow its sales and marketing teams, company officials said.
Canopy has already built integrations with Salesforce, HubSpot's Sales Hub and Slack.
Canopy, which has eight full-time employees, projects having 12 by the end of the year and 20 by the end of 2021. The company is hiring for positions in sales and marketing, engineering and customer service.
Please enable JavaScript to view this content.