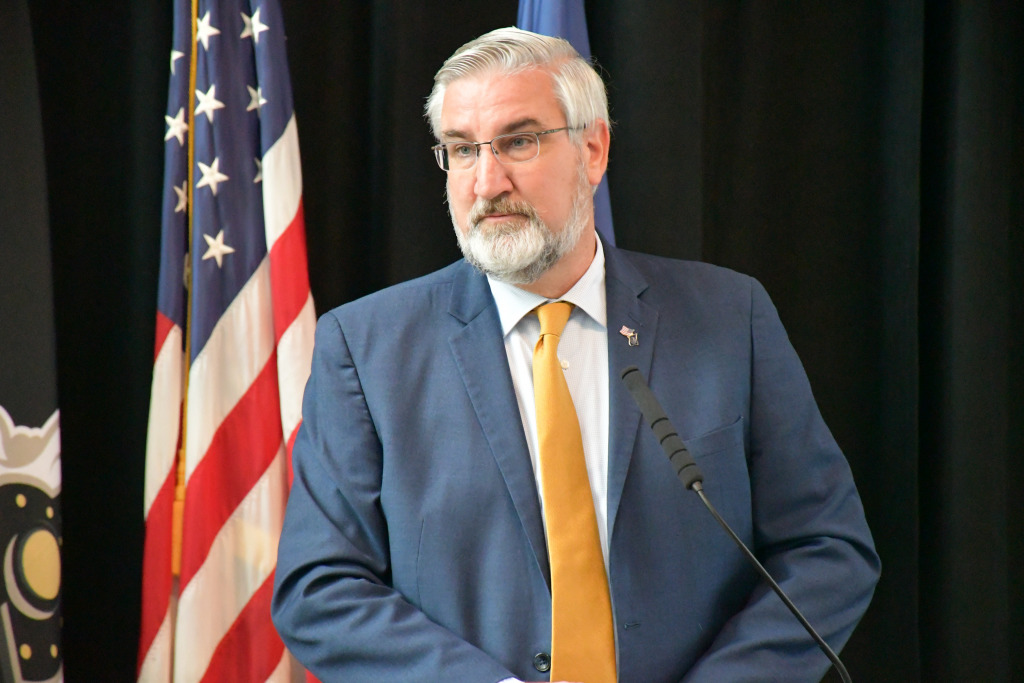 Wednesday marked first anniversary since the Indiana Economic Development Corp. announced the grant recipients of the inaugural Indiana Regional Economic Acceleration and Development Initiative, or READI.
Seventeen regions representing all 92 counties were awarded a share of $500 million in funding to support a variety of economic development and quality of place projects. And Gov. Eric Holcomb is gearing up to continue that effort in the new year.
Speaking with Inside INdiana Business Host Gerry Dick this week, the governor said he's got plans for round two.
"We were both at Butler University about one year ago talking about this, and what a success it's already been," Holcomb said. "I want a 'READI Repeat' or a 'READI 2.0' or a 'READI Redo,' and that'll be reflected in the budget I submit on Jan. 4."
Regions throughout the state have announced multiple READI projects that are now moving forward with funding over the past year.
Last week, the Greater Lafayette Region detailed seven projects that would receive a share of the region's $30 million allocation. At a press conference announcing the projects, IEDC Chief Operating Officer David Rosenberg said throughout the state thus far, 230 READI projects have been accepted with a total funding request of $350 million, and more funding announcements are yet to come.
"We've been blown away by the response to these READI projects," Rosenberg said. "The quality of applications and the number of truly transformational projects have been beyond what we could imagine. That $350 million in READI requests have leveraged total project costs of $6.234 billion from local, philanthropic and private investments. That's a 16-times leverage on the state's money."
In the last two months alone, more READI projects have been approved in northwest Indiana, the South Bend-Elkhart region, northeast Indiana and southwest Indiana, including the new Toyota Indiana YMCA in Gibson County.
"When you go to communities, and you see the YMCA that's been talked about for 13, 14, 15 years [and] now it's come to fruition and realization, these are transformational projects. [We've seen] $4 billion in housing in this last round of READI," added Holcomb.
The Indiana General Assembly is getting prepared for its next biennial budget-writing session that begins in January. The governor did not indicate how much he plans to seek for a new round of READI funding.
Please enable JavaScript to view this content.