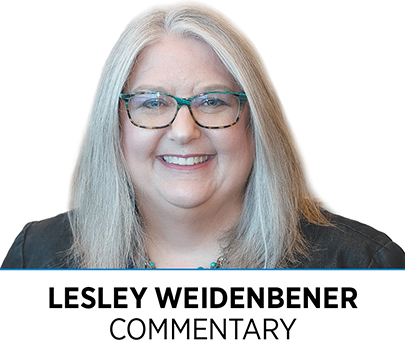 When I think about my responsibilities at the Indianapolis Business Journal, I focus primarily on coverage of news in central Indiana.
I worry about making sure we have the latest real estate projects or economic development deals or that we're first to report a major acquisition, like Kite Realty Group's announcement this week that it is acquiring a competitor from Chicago. (You can read more about that on page 1A.)
I think about ways to free up reporters from the daily grind to do more in-depth coverage of local business trends or problems. (They will tell you I'm not always that successful at giving them time for larger projects. It's an area for improvement.)
But another important part of what IBJ does is recognize people in central Indiana who are leaders in the community and in their industries. Forty Under 40, Women of Influence, CTOs of the Year, etc.
I knew about these recognition programs long before I started at IBJ. (What young person in Indy doesn't hope to become a Forty Under 40? And, no, that did not happen and, of course, with my advancing age, never will. We really need to create a 50 over 50 program!)
But I had no idea I would be so involved in IBJ's recognition programs—that I would serve as a judge on most of them, edit the profiles written about the honorees and even help out at some of the photo shoots for the winners.
Turns out, it's one of the best parts of my job.
Reading dozens and sometimes hundreds of nominations for an awards program provides insight into organizations, companies and even industries I had no idea existed. Often, even when a nomination doesn't result in an honor, it will lead to a story, profile or feature. And meeting the honorees later—either when we take photos or at awards events—is truly an honor and an opportunity to expand my own network and knowledge about central Indiana.
My involvement in Forty Under 40, for example, has led to some incredibly fruitful professional and even personal relationships. So, too, with Women of Influence. I have called upon the people I met through those programs time and again to write columns for IBJ, be sources for stories and provide guidance as we navigate the changing business and media landscape.
I'm thinking about all this now because we just finished choosing our Health Care Heroes honorees, and I just edited the profiles for our new 20 in their Twenties program. Our assistant print editor, Samm Quinn, is writing the profiles for CTO of the Year and we're taking nominations right now for Women of Influence, as well as for CFO of the Year and the Michael A. Carroll Award, which goes to someone who has worked in the trenches to make central Indiana a better place.
Typically, we're not juggling so many of these programs at once. But we postponed several events that are normally held earlier in the year to try to ensure we could host them in person, rather than virtually. We learned last year that, while remote ceremonies can have their charm, we like saying congratulations in person.
To learn more about our recognition programs, go to ibj.com/nominations. We are working on some guides to give you more information about how to nominate individuals and what we consider when choosing honorees. We'll be rolling that out later this year.
But in the meantime, please nominate a deserving individual and help us recognize the people who make central Indiana special.•
__________
Weidenbener is editor of IBJ.
Please enable JavaScript to view this content.