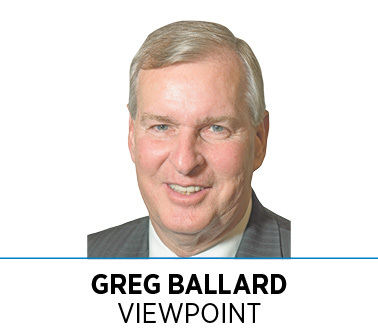 Indiana, formerly known as a low-cost energy state, is now mid-range in the country for energy cost and trending downward. Only 6% of our energy is from renewable sources, one of the worst records in America. Consequently, we have some of the highest pollution rates in the nation. Conservative states like Iowa (39%), Kansas (36%), Oklahoma (36%) and North Dakota (32%) have far more electricity produced by renewable sources while also enjoying lower, or at worst similar, electricity costs.
Indiana has been rejecting the cheapest form of energy today—clean renewables like wind and solar.
Much of this is because legislation now in force or recently proposed sends a signal that renewables are unwelcome. A few years ago, Senate Bill 309 indicated that renewables will have a tough road in this state. Just this past year, legislation was proposed to protect the coal industry by prohibiting utilities from building new, cleaner energy plants.
In Indiana, it is illegal for a solar farm owner to sell his electricity to someone in another county. It is illegal for a homeowner to install solar panels if a homeowner's association or other local entity prohibits it. We don't have statewide goals for renewable energy like many other states do; any business owner knows that progress requires goals.
However, it might be time for our Legislature to make a change.
A recent poll of Republican primary voters in Indiana confirms that Hoosier Republicans are mirroring the national trend of conservatives supporting renewable energy. This is good news for the renewable-energy industry, which employs 50% more people in Indiana than does the fossil-fuel sector. It is also good news for Republican officeholders and candidates who believed that running on a renewable-energy agenda would be detrimental. Indeed, the opposite is now true; Republican voters want market-driven energy policies that trend heavily toward renewable energy.
A vast majority of Republicans (80%) believes utilities should be able to invest in the least expensive energy source, including natural gas and renewables, and that private landowners should determine how their land should be used, including whether to lease or sell it to wind- and solar-energy developers (88%). Over two-thirds (71%) support more solar farms in Indiana and 57% support more wind farms.
Overwhelming majorities of conservative primary voters (87%) believe homeowners who generate their own electricity using solar panels should be able to receive fair market value for the excess electricity they generate; this is a complete rejection of the aforementioned SB 309. Now, 57% of conservative primary voters are more likely to support a candidate who favors renewable energy.
Indiana has moved so far forward in many areas, attracting businesses at a rate that one could not expect just two decades ago. But clean, renewable energy is an increasingly important reason for both businesses and talent to relocate. Investors, employees and customers are asking about a company's and a state's use of renewable energy. Why do we invest so heavily in IT, biosciences, sports and infrastructure, yet move backward in energy development?
Indiana needs a bold, goal-oriented strategy to use cleaner, inexpensive renewable energy. This new data shows that conservative officeholders can feel confident they can address renewable energy in the Legislature, their town halls and other settings. It is well past time for such action.•
__________
Ballard is a former mayor of Indianapolis.
Please enable JavaScript to view this content.