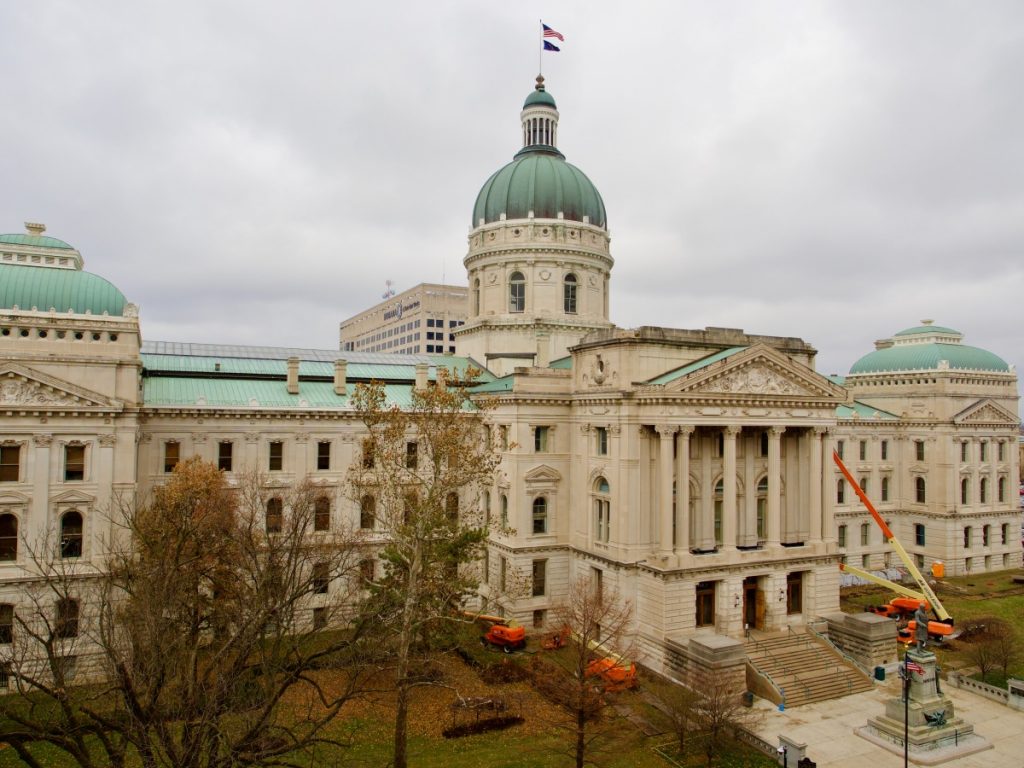 Indiana taxpayers can expect to see a refund when they file their state income taxes in 2022 because state revenue collections for this year exceeded expectations.
The total refund will be $545.3 million divided among taxpayers. An exact amount of how much taxpayers will get likely won't be determined until this fall when the state has an idea of how many Hoosiers will file 2021 taxes. Some of the extra money will also go toward a teacher pension fund.
The state won't be sending out refund checks. The money will be refunded to taxpayers as a credit on state tax returns submitted next year.
Indiana found itself with $1.2 billion more in revenue than expected in the last three months and finished the fiscal year ended June 30 with nearly $4 billion in reserves. That was unexpected after last year's revenues were off by about $1.4 billion due to the impact of the pandemic.
"It's unprecedented for the General Fund reserve balances to increase by nearly $1.7 billion in less than three months," said State Budget Director Zac Jackson.
The reserves are about 23% of Indiana's expenditures. Under Indiana law, if the state's reserves are 12.5% of general fund appropriations or higher, Hoosiers get some money back. The last time a tax refund was triggered was in 2012 where taxpayers in the state each got an $111 refund from a surplus of $360 million.
The state did not expect to bounce back to 2019-level revenues and beyond this quickly, said Cris Johnston, director of the state Office of Management and Budget.
"We were always on guard, you know, what if we have a relapse?" Johnston said. "We were always cautiously optimistic, but to be having a taxpayer refund at this magnitude, we weren't prepared for that."
Revenues were strong across sales, income, corporate and gaming taxes, Johnston said. Overall tax collections came in about 14% higher than a year ago. Federal pandemic relief aid to the state also played a role, along with one-time stimulus payments to Hoosiers to boost the economy.
"I would be foolish to say that didn't have an impact," Johnston said.
State leaders reacted to the surplus and tax refund announcement positively. Gov. Eric Holcomb said in a written statement that Indiana is poised to start fiscal year 2022 strong, and he praised state fiscal leaders.
"Because of the strong position Indiana occupied going into last year's unprecedented global pandemic and partnerships at all levels of government, we now find ourselves at a place of full employment and growing economy," Holcomb said. "State fiscal leaders deserve high praise for closely monitoring financial forecasts and then quickly adapting to the facts on Main Street, Indiana."
GOP leadership in the House and Senate also reacted positively in written statements. House Speaker Todd Huston, R-Fishers, said a tax refund for Hoosiers is "well-deserved," adding that the Legislature is going to "jump at the chance to explore sustainable tax cuts and reforms next session."
"The automatic taxpayer refund ensures that reserves beyond what's needed go back to where they belong–in the pockets of hardworking Hoosiers," Huston said.
Senate President Pro Tem Rodric Bray, R-Martinsville, echoed Huston's sentiments.
"It's rare for government to return money to taxpayers, but with the automatic taxpayer refund kicking in, that's exactly what our state is doing, and I am pleased we are in a position to return some of that hard-earned money," Bray said in a written statement.
Please enable JavaScript to view this content.