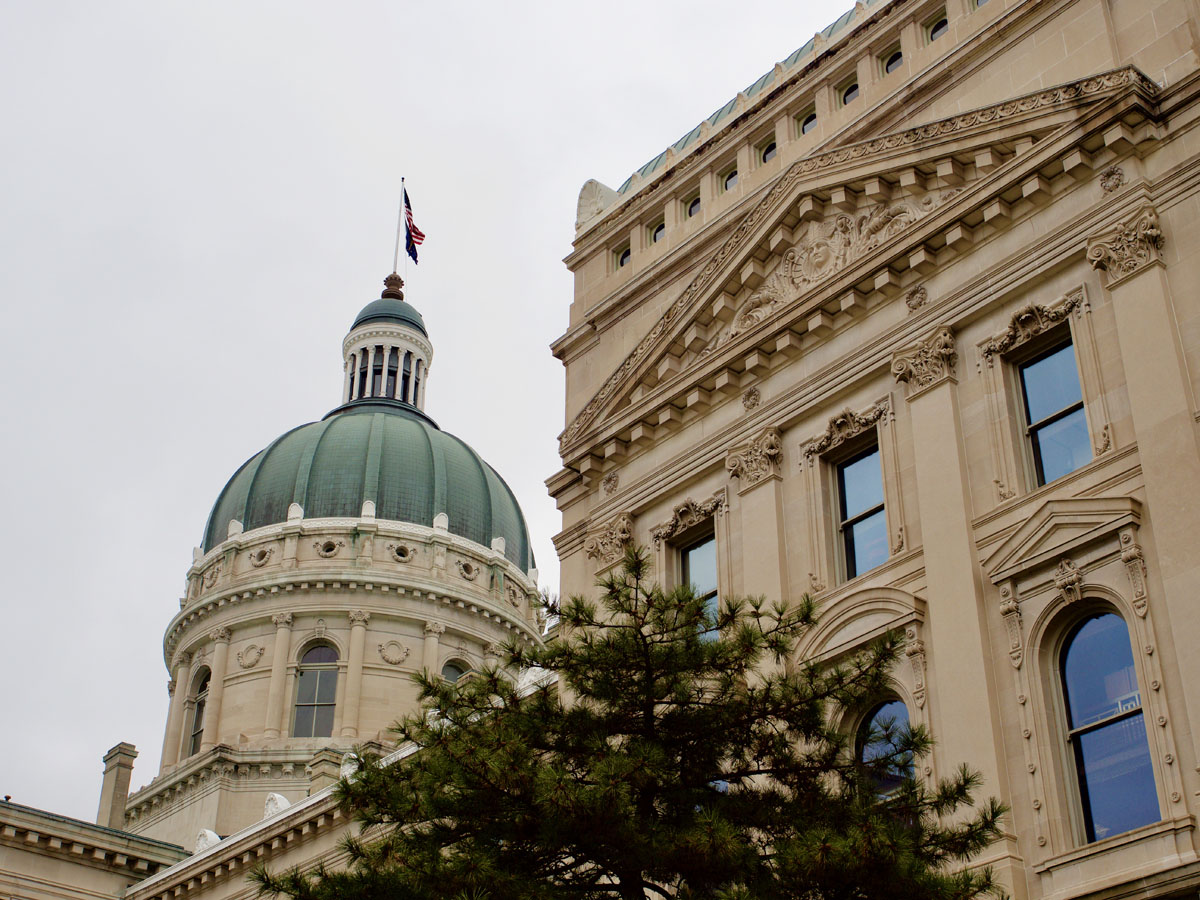 Indiana hospitals are threatening widespread and significant cuts in staff and services if state lawmakers pass legislation regulating how hospital systems can bill for "off-site" care.
The Indiana Hospital Association gathered several hundred health care professionals at the Statehouse on Monday morning to urge the Indiana Senate to change language in House Bill 1004, which largely addresses surprise billing but would also require hospitals to determine charges based on the exact location a procedure takes place.
That would prevent hospitals from billing as if a procedure occurred at a main campus when it takes place at a smaller off-site office that might have lower overhead costs.
Business leaders say this is one provision related to health care costs that could have an immediate and direct impact, but hospitals argue off-campus offices shouldn't be subject to discounts. They say those facilities are held to the same medical standards and regularly have the same levels of technology and trained staff.
Hospital representatives also expressed concern about the process for determining whether an office is off-site or part of the main hospital campus. For example, some hospitals have oncology centers that aren't directly attached to the main hospital building but are on the same property. It's unclear how those types of facilities would be defined.
Indiana Hospital Association President Brian Tabor said the legislation as is would increase administrative costs, negate private contracts between hospitals and insurance companies, and result in hundreds of million of dollars in cuts.
Tabor said Indiana would be the only state to have such site-of-service language in law.
"We really think this policy has not been thought through, even by some of the proponents," Tabor said.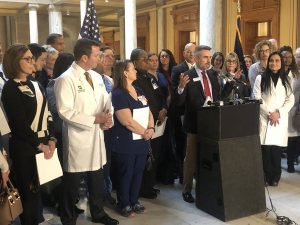 Rob McClin, president and CEO of Good Samaritan, said the site-of-service legislation would reduce the amount of access to health care  for Hoosiers because some facilities would close.
"The stakes are incredibly high," McLin said.
Denise Dillard, chief of advocacy for Methodist Hospitals in Gary and Merrillville, warned lawmakers to "be careful."
"This would be a huge blow to our industry," Dillard said.
Instead of the current language, Tabor said his organization has suggested returning to wording previously in House Bill 1005, which passed out of the House Public Health Committee but did not advance to the Senate.
That language would encourage more of a case-by-case solution rather than one set of rules for all circumstances. It would require hospitals to provide the address of where the service occurred to insurers when submitting bills. Then, the parties could negotiate what the fair price would be.
"Our solution is complete transparency and that the insurers, whose job it is to negotiate on behalf of their employers, will have that information, and they can look at the claim and say, 'Hey, is this a standalone imaging center or is this a cancer center that is absolutely part of the hospital and needs to be reimbursed as such?'" Tabor said. "That should happen through negotiations."
Tabor said he is hoping the Senate amends the language Monday, which is the deadline for changes before final passage in that chamber. More amendments could be made later if and when the legislation returns to the House.
"Ultimately, we're going to solve these issues with insurers and businesses and providers at the table," Tabor said. "I think the legislature's job is to improve transparency, and they've done a good job with that—the all-payer claims database, out-of-pocket estimates for patients, posting of prices. Those are transparency elements. On this issue, it's the same thing."
An amendment has been filed to remove the site-of-service language, but it's uncertain whether it will be accepted. The Senate session is scheduled for 1:30 p.m.
House Speaker Brian Bosma said the site-of-service language is still a "difficult question" and the goal is not to make it difficult for hospitals.
"I think we'll find a positive common ground on that issue," Bosma said.
Please enable JavaScript to view this content.