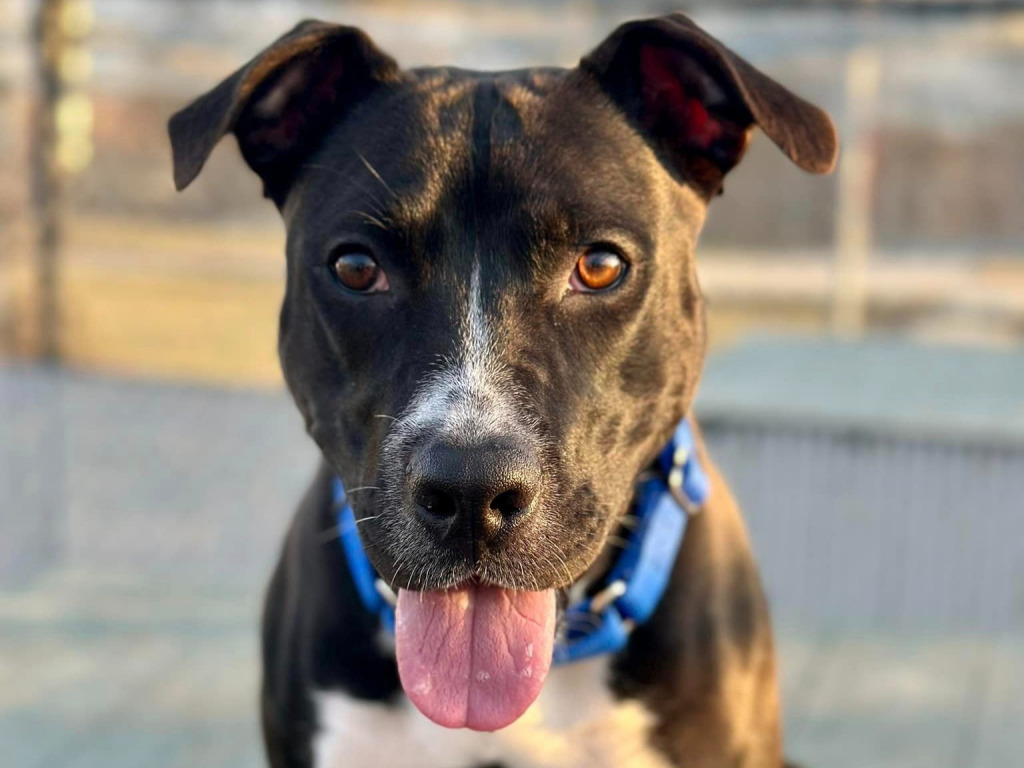 A heated debate over whether the state should restrict municipalities from banning the retail sale of dogs continued Monday at the Indiana Statehouse without resolution, although lawmakers are expected to decide whether to advance the bill as early as next week.
The House Agriculture and Rural Development committee heard more than 90 minutes of testimony on Senate Bill 134 to regulate the retail sale of dogs.
The legislation would retroactively apply to any local ordinances passed as of Jan. 1, nullifying a ban the Indianapolis City-County Council passed earlier this month. Ordinances that were passed by at least a dozen Indiana communities prior to 2023 would remain in effect.
The Senate passed the bill 29-18 last month mostly on party lines, although eight Republicans joined Democrats in voting against the legislation.
Animal rights groups like the American Society for the Prevention of Cruelty to Animals, or ASPCA, and the Humane Society of the United States, or HSUS, oppose the bill, arguing that it will allow pet store owners to continue purchasing dogs from disreputable breeding operations—commonly referred to as puppy mills.
"Responsible breeders don't sell to pet stores," Sana Azem, director of state legislation for the ASPCA Midwest region, told lawmakers during the committee hearing. "These breeders raise dogs in puppy mills where they spend most of their lives in tiny, cramped cages."
Supporters of the bill, including the Indiana Council for Animal Welfare, Indiana's largest trade organization representing animal breeders, and Ohio-based pet retailer Petland, which has four locations in Indiana, contend that banning retail sales of pets will hurt breeders and do little in the way of eradicating puppy mills.
"Animal rights groups routinely attack our company. They always have," said Elizabeth Kunzelman, Petland's vice president of legislative and public affairs. Kunzelman's father founded Petland in 1967. "The truth is they don't want our pet stores to exist."
Bill author Sen. Blake Doriot, a Republican from northwest Indiana, calls the legislation a commerce bill that protects the rights of small business owners, including hobby and commercial breeders.
"I don't like the term [puppy mill] used against quality breeders," Sen. Blake Doriot, the bill's author, told committee members Monday. "This is mainly a trade bill. It allows a business to sell a product—in this case, pet stores and dogs."
Supporters also point to provisions in the bill that they say impose higher standards on pet stores by requiring all of their dogs being offered for sale include a history of medical treatments, vaccines and registration numbers.
But critics say the legislation takes control away from local governments and lacks enforcement mechanisms to address bad actors.
"There's been some interesting spin that this bill is about protecting the dogs and making sure we get rid of bad breeders," said Rep. Justin Moed, D-Indianapolis. "I'm not quite sure how this bill does that."
Sarah Simpson, general counsel for the Indiana State Board of Animal Health, or BOAH, said if the agency receives a credible complaint about a breeder, it will send veterinarians to conduct a full inspection of its facility. From there, it can issue violations, recommend corrective actions and give violators a certain amount of time to comply. If that fails, BPAH can pursue a cease-and-desist order, issue civil penalties or levy criminal violations.
"Fortunately, we are typically able to resolve issues with other means than criminal," Simpson said. "We have a great industry and we work closely with them," she said, noting that the board hasn't conducted any complaint-based inspections in the last year.
Pet stores are not under BOAH oversight, she said.
If residents believe a pet store is purchasing dogs from a puppy mill, they can contact their local animal control office or file a complaint with the state attorney general's office.
Monday's hearing was for testimony only. The committee plans to hear amendments and consider a vote on the bill at its next meeting, which has not yet been scheduled.
Please enable JavaScript to view this content.