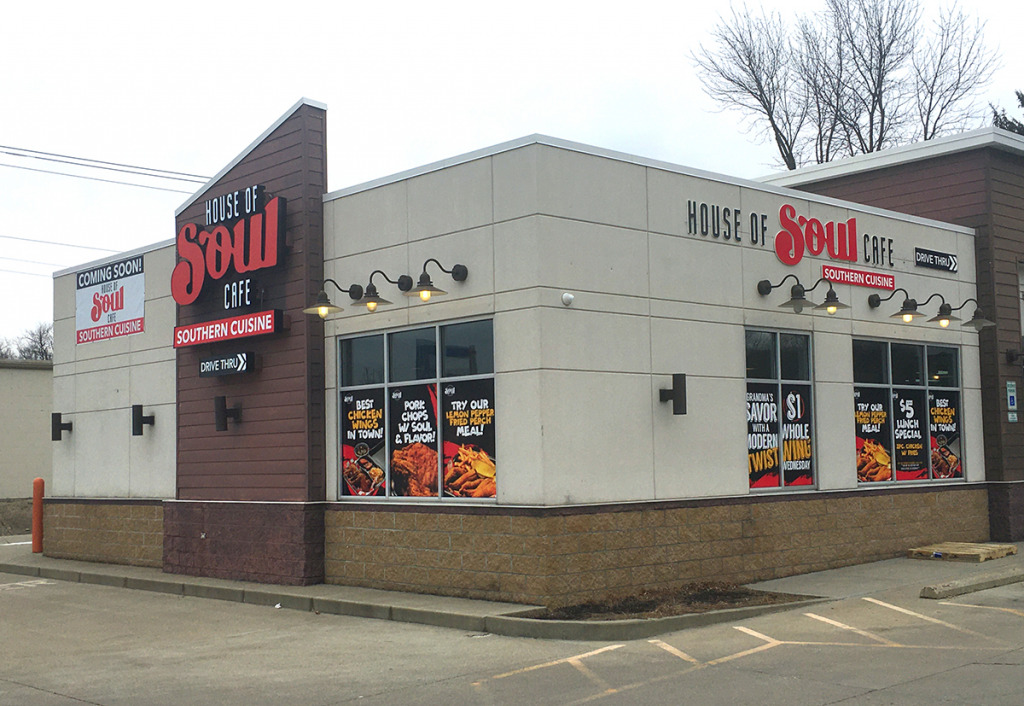 A fast-casual restaurant called House of Soul Café opens Friday at 4225 S. East St., just north of I-465 on the city's south side.
The restaurant occupies a 1,200-square-foot space in the same building as a Marathon gas station convenience store at the same address. The restaurant space has been vacant since its previous tenant, Dunkin' Donuts, closed at that location more than two years ago.
Longtime friends David Brown and Adam Belt of Indianapolis are the restaurant's owners. Brown is a chef, and Belt is a commercial pilot.
The menu features items such as pork chops, chicken wings and fried fish, with Southern-style side items, including macaroni and cheese, collard greens, sweet potatoes and more.
The goal, Brown said, is to offer quality food that's ready within six to eight minutes of the customer's order. "We wanted to combine the fast-food feel with soul food," he said.
The restaurant has a drive-thru window and also offers dine-in service at 10 tables, only five of which initially will be in use due to COVID-19 restrictions.
Brown has worked in hospitality for about 15 years in Indianapolis and Arizona, including stints running his own catering company and working as a menu consultant. His local experience includes developing the menu and working as head chef at the Hookah Pyramid Lounge and Café, 8083 E. 38th St.
Brown said he and Belt are already scouting sites in Castleton for a second House of Soul, which they'd like to open this summer.
Please enable JavaScript to view this content.