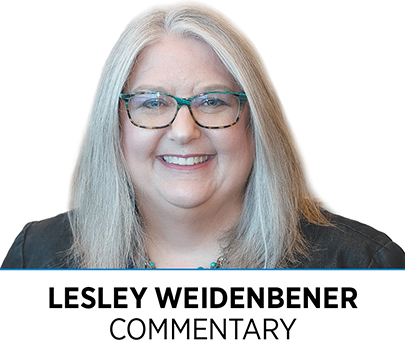 Well more than a year ago, when we started planning for IBJ's 40th anniversary in 2020, we had no hint, of course, that so many of our plans would change, that accommodations to the pandemic would make in-person events nearly impossible.
But when changes became necessary, we remained determined to maintain the essence of our effort—and that meant celebrating the past 40 years in central Indiana and looking ahead to the next four decades. We did that in several ways, but most notably by naming 40 influential people from the past and presenting 40 ideas for the future.
Both features were part of IBJ's 2021 Book of Lists, which published last month, and are available at ibj.com/ibj-40th-anniversary.
Naming 40 influential people proved to be interesting, inspiring and incredibly difficult. We asked readers for nominations. And we asked a small but diverse group of business and community leaders to help us narrow the list—and add names where we thought readers had missed someone.
Our goal was not to name the most influential people of the past 40 years. That, we decided, would be impossible.
How do you measure the impact of a mayor against the impact of a corporate CEO or a major philanthropist? How do you compare moves made by community leaders in the 1980s—actions that have been analyzed and celebrated over the years—with those made by leaders in recent years, when the full impact of those actions has yet to be determined? And how do you weigh the importance of influence in a specific industry or community against an individual's impact on the region, the state or even the nation?
We decided that you just can't. And so, our committee's goal was to identify people who had an outsized influence in some way that has made central Indiana a better place to live or to work.
Tech entrepreneurs Scott Dorsey and Don Brown made the list, for example, because they helped pave the way for Indianapolis to build a technology industry that today employs thousands of Hoosiers. And both started new central Indiana firms with money they made selling their former companies.
Sam Jones and Charles Williams made the list because they helped build organizations—the Indianapolis Urban League and Indiana Black Expo, respectively—that have been critical to the city's Black community.
Entrepreneurs Herb and Mel Simon, John Thompson and Bill Oesterle made the list because they not only built companies that have created thousands of jobs, but also have provided leadership within the business community.
And philanthropists like Christel DeHaan, the Glicks and the Eskenazis made the list because their generosity has built schools, cultural attractions and a hospital.
The list includes several of the individuals largely responsible for the city's sports strategy, as well as public health advocates who have strived to provide care to the poor, and political leaders who represented central Indiana in local, state and federal offices.
Among my favorite profiles are those of Dr. Frank Lloyd, who led Methodist Hospital as well as a bank established to help address the lack of financial services for Black families; Yvonne Shaheen, who was CEO of an electrical contractor and is a philanthropist who donated the baby brachiosaur that is climbing into The Children's Museum of Indianapolis; and Judge Sarah Evans Barker, the state's first female federal judge who has mentored a generation of female attorneys.
We hope you enjoy the profiles, but we know you'll have thoughts to share. Tell us whom we missed in a letter to the editor emailed to ibjedit@ibj.com.•
__________
Weidenbener is editor of IBJ. To comment, email lweidenbener@ibj.com.
Please enable JavaScript to view this content.