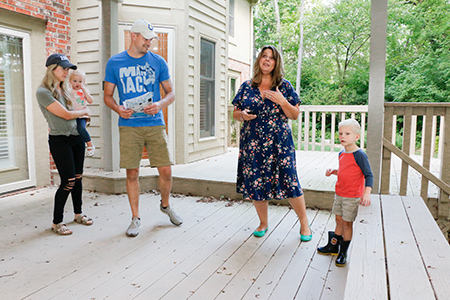 When Travis and Brittany Richter decided it was time to buy their first home, they did the things experts say are necessary to be successful in a competitive real estate market, one in which multiple offers are the norm and homes sometimes sell just hours after listing.
The Richters were preapproved for a loan. They hired an experienced real estate agent. They narrowed down the type of property they wanted to buy and signed up for alerts so they'd know immediately when houses became available.
Then the Wisconsin natives set about looking at houses.
"It started out fun and exciting," said Travis Richter, an engineer at Cummins Inc. But the process quickly became a grind.
With prices on the rise, the couple struggled to find properties they liked in their budget. And when they spied something promising, the houses were under contract before they could even see them.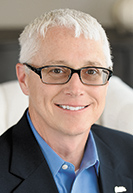 Eventually, they found a home they loved in the Richmond Hill neighborhood on the city's south side and made an offer. But they weren't alone. In fact, the house received five offers—and the Richters submitted only the third-highest. They lost the house.
"It was so disappointing," Richter said. "So discouraging."
Ron Green of Century 21 Scheetz, the Richters' real estate agent, was disappointed, too.
"When someone truly falls in love with a house, you can see it in the client's eyes," Green said. "And then if they don't get that house, it's crushing."
But he's seen it happen over and over during the last three years.
This summer, houses in central Indiana sold after being on the market an average of just one month, half the time of homes sold in 2015.
And that's the average of all houses. Those that are move-in-ready and in desirable neighborhoods—the kinds of homes most buyers are looking for—are often sold within hours or, at most, a few days.
The reason? Supply and demand. For the past several years, the number of houses on the market has been extremely low. But with the economy strong and interest rates low, buyers have been in the mood to move.
MIBOR Realtor Association said that, as of July 31, there were just 6,032 homes on the market in the 16 counties it covers.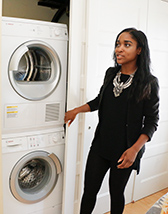 That might sound like plenty. But consider this: On the same day four years ago, MIBOR reported 11,233 houses on the market in its coverage area—and the region back then was just nine counties.
That seller's market has pushed prices up and made some buyers desperate.
"Buyers have to pay list price, if not higher," if they want a well-maintained house in a good neighborhood, said Asha Bryant, an agent in F.C. Tucker Co.'s downtown office. "And they have to move fast. Moving faster is always better."
In fact, one of Green's clients recently bought a condo sight unseen after being outbid on three other properties, including one in the same development. "The first time he saw it was when he went for the inspection," Green said.
That's not a tactic Green necessarily endorses, but he understands the motivation.
So what about the Richters?
With a deadline to re-sign their apartment lease just two weeks away, the couple received an alert about a house that had just hit the market—one in the same Richmond Hill neighborhood where they'd lost a previous house.
"There were no pictures on this listing—maybe one of the outside—but we knew the neighborhood and the house looked similar to the one we'd seen," Travis Richter said. "So we called Ron and, within a few hours of the listing, we were there."
They liked the house, so Green rushed home to write up a full-price offer—$199,900, about $20,000 more than the couple had originally planned to spend—and the owners accepted quickly.
"It all worked out perfectly," Richter said. "But the process was not ideal."
Here's some advice the Richters, Green and others offer for buying a house in a hot market.
Be ready to act fast.
Acting fast is about more than just making decisions quickly—although that's certainly key, said Nicole Scherrer, an agent at Scherrer Bros. in Indianapolis.
It's about checking your alerts often so you notice a house that's promising. It's about dropping everything to be one of the first to see the property. And it's about trusting your instincts.
"Buying a house is a little marriage between your head and your gut and your heart," Scherrer said.
But sometimes a buyer—especially a first-time home buyer—needs a push to the altar.
"That's the worst part. You feel like you're being a pushy, obnoxious, horrible person, but you know they might lose the house if they don't move," Scherrer said. "You're going to kiss some frogs in the process, but when you see what you want in a strong market, you have to act quickly."
Have your ducks in a row.
Key to moving fast is having done the prep work. That means being preapproved by a lender (or buying in cash, something almost no one does), having the resources to pay as much of the transaction's fees as you can (rather than shifting them to the seller), and writing as few contingencies into the offer as possible.
"You want to submit the cleanest offer possible," Green said.
In a competitive situation, sellers don't always choose the highest offer. Sometimes they choose the one that seems the most likely to close without problems.
For example, an offer contingent on the buyer's selling his or her own home before the deal can close can be less attractive than a buyer who's ready to make a deal immediately.
"Sometimes a contingency is unavoidable," Green said. "Those deals are still getting done. But they're not as popular in this market. They're challenging."
Consider taking on a project.
The homes that sell fastest and for top dollar are the ones that are move-in ready and staged to look like homes on HGTV. But hundreds of houses on the market need just a little work—some paint, some wallpaper removed, Scherrer said.
"There are not a lot of people doing it themselves, who are willing to take on a project," she said. "People want something to be Pinterest-worthy out of the gate."
That means buyers willing to pick up a hammer are more likely to find a deal. One key is to look for homes that have been well maintained structurally but not updated cosmetically, Scherrer said.
Shane and Kristine Cullina of Indianapolis are those type of buyers. They walked through an open house hosted by Scherrer in the Iron Springs neighborhood in Washington Township recently and saw lots of potential where others might be blinded by projects.
They fixed up their first house in Devonshire and are open to some work. But they aren't quite ready to buy just yet. "We're hoping the market slows down a little," Kristine Cullina said.
Think creatively.
Sometimes an offer just needs a little something extra to kick it to the top of the heap.
Scherrer said she sometimes has buyers write a note and include a picture with an offer, explaining why they love a house.
"That way, they're not just numbers on a page," Scherrer said.
She recently represented a couple who were downsizing after raising their family. "Selling the house was like the end of an era," she said.
So it made the couple particularly happy to find buyers who also planned to raise a family in the house.
"You just never know what's going to resonate," Scherrer said. "If it gives your buyer a little bit of an edge, you try it."
Listen to your agent.
In a seller's market, it's easy for weary, frustrated buyers to get caught up in a bidding war. But part of an agent's job is to know the market, research comparable listings and make recommendations about offers.
Travis Richter said Green always provided the couple with an analysis and insight that helped them make a confident offer. "He knew when a home was priced right where it was needed to be," he said.
A buyer's agent also can communicate with the seller's agent to say an offer is coming and gather some intel.
"I like to find out whether they're expecting more offers," Bryant said. "You can learn a lot just from casual conversation."
In addition, agents can offer perspective after an inspection to help buyers figure out whether a repair is worth asking a seller to take care of.
And Bryant said keeping in touch with other agents helps her know what properties are about to come on the market, which lets her give her clients a heads-up. "That's an approach that has worked for me."•
Please enable JavaScript to view this content.