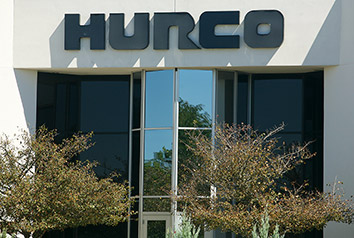 Indianapolis-based Hurco Cos. Inc. shares jumped more than 13% Friday morning after the manufacturer reported a rebound to profitability and increased sales and orders in its fiscal first quarter.
Hurco, which makes computerized machine tools for the metal-cutting industry, reported a profit of $663,000, or 10 cents per share, in the quarter ended Jan. 31, up from a loss of $893,000, or 13 cents per share, in the same period a year ago.
The company reported sales and service fees (revenue) in the quarter of $54.1 million, up 24% from the year-ago period.
Orders for the first quarter were $57.3 million, an increase of 26% on a year-over-year basis.
"With all geographic regions experiencing some level of recovery during our first quarter of fiscal 2021, we remain cautiously optimistic," Hurco CEO Michael Doar said in written remarks. "Orders outpaced sales for the second consecutive quarter, which is a trend we often see during an economic recovery."
Sales and service fees rose 33% in the Americas region, 21% in the Europe region and 9% in the Asia Pacific region.
Orders were up 31% in the Americas, 19% in Europe and 35% in Asia pacific.
Hurco shares rose to $35.20 each in late-morning trading, up $4.05, or 13%, on the day.
Please enable JavaScript to view this content.