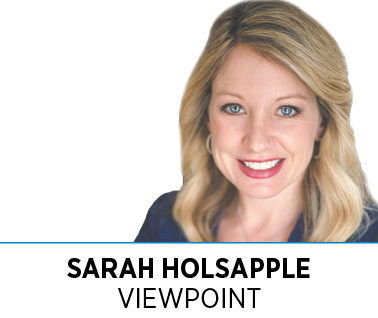 In the world before COVID-19, companies and organizations frequently shared good news via press releases, social media posts or targeted media pitching. But the past month has brought new challenges and uncharted territory. There is no shortage of bad news bombarding us from every direction.
Even in our social circles, it seems as if people want to discuss only the negative. Some of our clients are now hesitant to announce positive stories because they don't want to seem opportunistic or out of touch.
I know people are under enormous strain and very tough days and weeks are ahead for all of us, but companies should not be afraid to share what they're doing to help, how they are growing or how they are making life better in their communities. Good news is still important.
Is your company doing charitable work? If your business is in a position to give back, find an organization in line with your mission. Once you've approved an announcement with the charity, don't be afraid to let the public know the ways you are providing support. You might even inspire others to give to the cause.
Are you hiring? This news provides a ray of hope during a dark time. Many of us can probably recite the latest unemployment numbers by memory. Wouldn't it be refreshing to see a story about hiring rather than layoffs?
Are you providing an essential service to the community? If companies are doing anything, big or small, to make life better during this time, the community should know about it. In fact, I'd go so far as to say it's a company's duty to share good deeds. It could galvanize other organizations to help.
Here are a few tips to help set the right tone in your messaging and public outreach.
◗ If sending a press release or reaching out to media gives you pause, make a more informal announcement on your social media channels.
◗ Be mindful of the news cycle and make sure you are striking the right tone. If the day's lead story or headlines are especially grim, hold off on sharing.
◗ Manage your expectations. The news cycle is traditionally 24 hours, and COVID-19 news will be given priority. Your announcement might not receive the same traction it would have a few weeks ago, but that's OK.
◗ Look for new and creative ways to spread positive messages. Could you start a good-news campaign where employees share stories on your social media pages? Could you organize a virtual day of giving and highlight organizations making a difference? Could you promote a good-news story or initiative to your favorite podcast host and encourage him or her to have the guest on the show?
Call me an eternal optimist, but I believe we will emerge from the COVID-19 crisis with a new outlook on life. Perhaps we'll value employee meetings more and maybe even appreciate those dreaded HR trainings. We'll cherish time spent with friends more and we might even be grateful for long wait times at a restaurant.
And I sincerely hope we'll have a renewed respect for the good work happening in our community. Let's start talking about it now.•
__________
Holsapple owns Holsapple Communications.
Please enable JavaScript to view this content.