The Children's Museum of Indianapolis has just reopened its Dinosphere exhibit after a year of renovations that added two huge long-necked sauropods and a new prehistoric marine area—all based on bones found in a museum-owned dig site.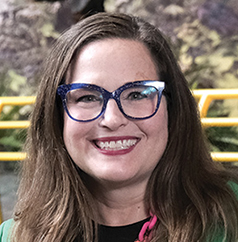 CEO Jennifer Pace Robinson, who took on the museum's top job about a year ago, talks with Mason King about the importance of the exhibit, the logistics of hanging all those bones, and what makes the experience different than visitors might find at other museums.
Plus, King quizzes Robinson about what's ahead for the museum, what it plans to do with the historic Drake building that it owns and why it costs so much to buy a family membership.
Click here to find the IBJ Podcast each Monday. You can also subscribe at iTunes, Google Play, Tune In, Spotify and anyplace you find podcasts.
Looking for another podcast to try? Check out IBJ's The Freedom Forum with Angela B. Freeman, a monthly discussion about diversity and inclusion in central Indiana's business community.
Please enable JavaScript to view this content.