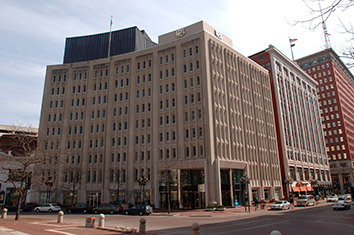 For 94 years, it's been known simply as Indianapolis Power & Light Co., a name that neatly summed up its purpose and location.
But, starting Wednesday, the electric utility that serves 490,000 customers in central Indiana will go by a new name: AES Indiana.
In a major rebranding, the utility is dropping the name of its headquarters city and taking on the name of its parent company, AES Corp., based in Arlington, Virginia. The familiar IPL name seen on hundreds of utility trucks, along with company uniforms and monthly bills is being retired.
The name change comes 20 years after AES Corp. bought IPL for $2.2 billion, a move that gave it a foothold in the Midwest.
Kristina Lund, president and CEO of the Indianapolis-based utility since October, said the change is meant to show where the energy industry is heading.
"The intention is to build on what is a great heritage of service to customers, and reflect the trends that are really driving our industry, which are innovation and technology," Lund said. "Those two trends are enabling us to serve our customers in new ways."
She said AES has built a wide portfolio that includes conventional fuel sources, such as coal, along with renewables such as wind, solar and storage batteries. Due to advances in technology, AES can deliver reliability, affordability and sustainability, without forcing customers to choose among them, she said.
"It is important that our customers understand that we are the same company," Lund said. "And they can continue to rely on us for the same safe, reliable and cost-effective energy."
The utility will not immediately replace the IPL signs on its headquarters building on Monument Circle. The rebranding will be a gradual one, and the process of changing the name on buildings, trucks, employee uniforms, and other property could take months, she said.
The new name also comes with a new logo: the letters AES in blue, purple, turquoise and green, in lower-case modern lettering, followed by "Indiana" in black.
A sister company in Ohio, Dayton Power & Light Co., is also undergoing a name change, to AES Ohio.
The move comes as the utility as IPL was embarking on an ambitious plan to upgrade its grid, with $1.2 billion in investments designed to prevent outages and other service interruptions. The utility still plans to replace old equipment with newer technology, including smart meters, new transformers, breakers and batteries.
The state has given IPL the green light to pass along the costs to customers, through special fees, called trackers. Under the plan, a typical household would likely pay an extra $1.50 a month in the first year. That monthly amount would increase by $1.50 each year, or by a total of $10.50 a month by the seventh year.
Brandi Davis-Handy, chief public relations officer for AES Indiana, said the company has been studying the name change for several years, and has been discussing its identity and future with elected officials, community leaders and employees.
"This has been something that is really a long time coming," she said.
IPL traces its roots to two predecessors, Indianapolis Light and Heat Co. and Merchant's Heat and Light Co., which began electric service to the city in the 1880s. The two companies merged to form IPL in 1927.
The utility now generates more than 3,000 megawatts of power for a service territory that covers 528 square miles in central Indiana.
AES was founded in 1981 as Applied Energy Services, an energy consulting company, and later moved into power generation and distribution. It shortened its name to AES in 1991.
Please enable JavaScript to view this content.