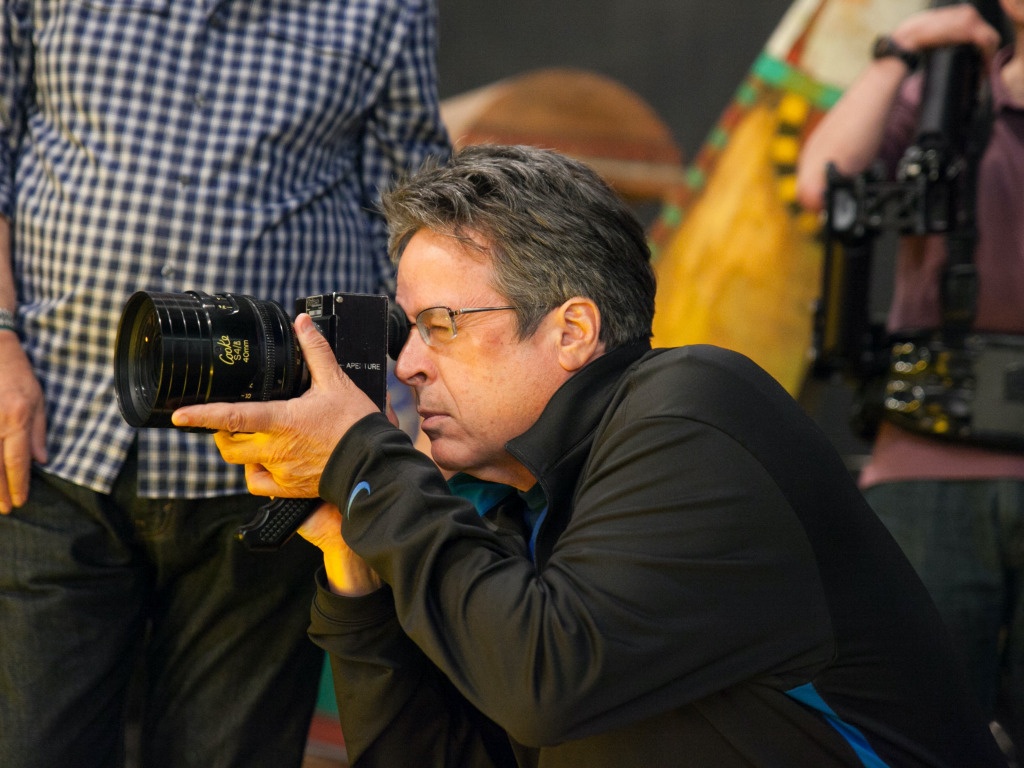 A tax incentive for film production is far from an obscure concept in the halls of the Indiana Statehouse. Indiana offered financial packages in an attempt to attract business from the film and television industries from 2008 to 2012, and groups have tried unsuccessfully to convince lawmakers to revisit the idea since the initiative expired.
The recently completed legislative session delivered a different outcome, with Gov. Eric Holcomb signing into law Tuesday a revision in how the Indiana Economic Development Corp. administers its tax-credit incentive programs. Tucked within Senate Bill 361: a film and media production tax credit, offering as much as 30% for qualifying expenses.
For Indiana filmmaker Angelo Pizzo, this success after a decade's worth of failed attempts can be chalked up as one more underdog story in his career. Known for writing the screenplays for made-in-Indiana movies "Hoosiers" and "Rudy," Pizzo is a long-running advocate for film production incentives.
He says "Hoosiers" and "Rudy" could not be made in Indiana in the 21st century, because so many other states entice movie business through incentives. The playing field will level, Pizzo said, when Indiana's incentive goes into effect on July 1.
"I will guarantee that studios will be built in Indiana," said Pizzo, who's headed to Kentucky, which offers 30% to 35% on expenditures, later this year to direct a movie he'd otherwise make in his home state.
Rep. Bob Morris, R-Fort Wayne, who Pizzo described as a "bulldog" in the effort to make the incentive a reality this year, said it's not far-fetched to anticipate soundstages occupying abandoned retail centers across the state.
"The jobs are endless, once this thing starts moving," Morris said.
The opportunity to find work in Indiana, Morris said, played a key role in gathering support for the legislation, which originated as House Bill 1315 before being attached to the IEDC measure in the Senate.
College students who major in cinema and media studies, film production and screenwriting often pursue careers in other states.
"We've been offering these degrees to our students at our universities," Morris said, "but there are no jobs for them here in the state of Indiana."
Tony Samuel, owner of consulting firm Samuel Solutions Group, first lobbied for a production incentive during the 2017 legislative session in conjunction with the now-defunct Film Indy initiative.
Samuel mentions several legislators who have supported the cause through the years, including Sen. Travis Holdman, R-Markle; Sen. Justin Busch, R-Fort Wayne; Rep. David Frizzell, R-Indianapolis; Rep. Mike Karickhoff, R-Kokomo; and Rep. Tony Cook, R-Kokomo.
One proposal in 2019 nearly crossed the finish line, Samuel said, but it was denied.
"That really irked me," Samuel said, "and I kept working on it."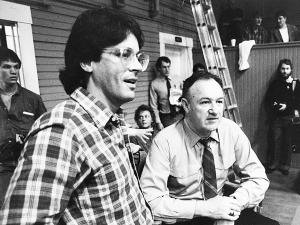 Pizzo said there's been no shortage of frustration related to the topic.
"We always had the votes in the House and the Senate," Pizzo said. "The majority of legislators were behind us. It was people in key positions that kept blocking us."
Samuel credited Rep. Morris and Sen. Ryan Mishler, R-Bremen, for finding a creative path within the IEDC proposal.
"You're not asking for new money for a tax credit," Samuel said. "You're lumping it in with tax credits the IEDC offers."
"We're offering incentives to these big box stores and automakers and an array of different things," said Morris, the chairman of commerce, small business and economic development in the House. "Why can't we do that with these film companies?"
The IEDC will review and approve applications for the incentive, which has no "sunset" date and includes music productions.
Indiana's former incentive, the Media Production Expenditure Tax Credit, offered a 15% credit on qualifying expenses. The percentage was less than attractive when compared to Michigan's 42% credit at the time.
Today, Michigan offers no incentives, while Indiana's neighboring states of Illinois, Ohio and Kentucky do.
Meanwhile, set-in-Indiana stories such as 2014 blockbuster film "The Fault in Our Stars" was made in Pittsburgh and popular Netflix series "Stranger Things" is made in Georgia.
Without sharing details, Pizzo said he plans to make two movies in Indiana in 2023. Previously, he's talked about his completed screenplay for "500," a story based on Indianapolis Motor Speedway co-founder Carl Fisher.
Greg Sorvig, artist director of Heartland Film, applauded the new production incentive.
"I look forward to promoting Indiana as a viable place to do business with our international network of filmmakers and studios, and to showcase future incentive-backed projects at our festivals," Sorvig said in a prepared statement.
Please enable JavaScript to view this content.