Indiana Republican Party Chairman Kyle Hupfer is joining national law firm Taft Stettinius & Hollister as a partner, the law firm announced Monday.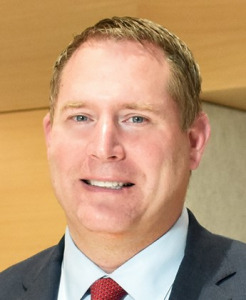 Hupfer, who is keeping his state party position, will focus on general corporate law and strategy, mergers and acquisitions, and government relations for Taft in the Indianapolis office.
"They've got a really good entrepreneurial spirit there," Hupfer said. "I think it will be a really good fit for me."
Hupfer became party chairman in 2017, following his work on Gov. Eric Holcomb's 2016 campaign.
The chair position had been volunteer and part-time until last year when Hupfer added the role of Holcomb's reelection campaign manager to his duties.
Hupfer had been working as chief administrative officer and general counsel for Westfield-based safety equipment supplier IMMI before becoming Holcomb's campaign manager.
He said the position of chair will return to being unpaid and part-time as he transitions to his work with Taft.
Hupfer, who received his law degree from the Indiana University Robert H. McKinney School of Law, has also previously worked for Frost Brown Todd, ProLiance Energy and as a partner at Ice Miller.
"Kyle is well known and highly respected in the Indiana business and political communities, and his relationships and experience will provide great benefit to Taft's clients," Brad Schwer, Taft Indianapolis partner-in-charge, said in a written statement. "We are excited he has selected Taft for the next chapter in his career."
Hupfer's term as party chairman ends in March. He told IBJ he hasn't decided yet whether he will seek another term.
He said he will probably make a decision in January after talking to members of the Indiana Republican State Committee.
Please enable JavaScript to view this content.