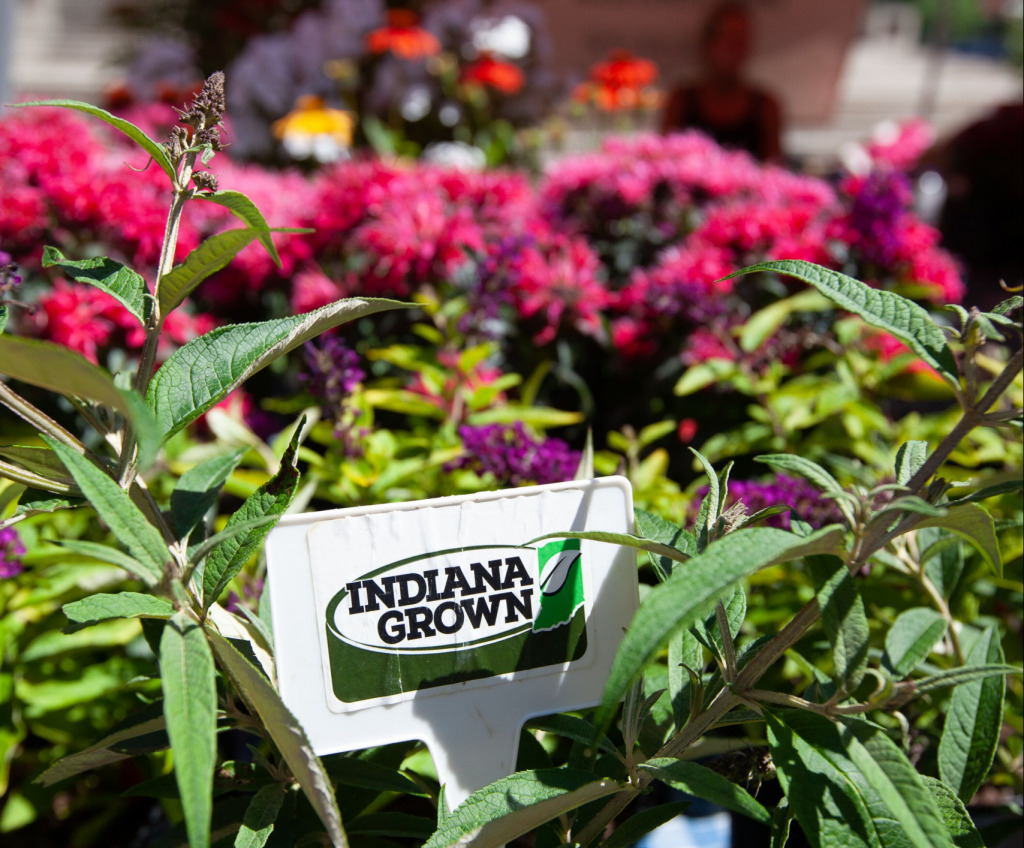 After the pandemic prevented Indiana Grown from putting on its annual Monumental Marketplace in 2020, the one-day event is set return to Monument Circle on June 18, with the help of Downtown Indy Inc.
Indiana Grown, an Indiana State Department of Agriculture marketing initiative to promote local agriculture, has over 1,800 members.
The event has previously taken place in the south half of the circle, except for of 2019, when it occupied the entire circle. This year, it will return to the south half from 10 a.m. to 2 p.m. More than 75 vendors are expected to attend the event.
A wide range of agricultural products will be available at the marketplace, with all coming from Indiana farmers, artisans and growers. Scheduled vendors range from food trucks to merchants selling food and drink, horticultural products and homemade wares.
The event provides an opportunity for Indiana Grown partners to not only sell their product to a new clientele but introduce consumers to products from around Indiana.
"(Monumental Marketplace) is really about promoting, supporting and marketing not just our Indiana farmers, but artisans, agricultural partners and processors using Indiana products," Indiana Lt. Gov. Suzanne Crouch said. "People can feel confident when buying Indiana products that it will be high-quality and wholesome."
Indiana Grown estimates 4,500 to 5,000 people have attended the market each year since its inception in 2017.
While sales from Monumental Marketplace are not tracked, their vendors do report increased connections to buyers as a result of the event.
Indiana Grown Director Heather Tallman acknowledged that they will have to go through CDC and Marion County protocols to run the event safely, but anticipates that the marketplace will feel normal, as health restrictions continue to be loosened.
"This is the biggest thing we can do for our members right now," Tallman said. "To work with Downtown Indy Inc. and provide this safe public event and get people back downtown. We want to put (members) on a pedestal."
Tallman noted that many members of Indiana Grown recorded higher sales during the pandemic, part of which she attributes to an increased interest in local outdoor farmers' markets.
Wildflower Flower Farm, which joined Indiana Grown when opening in 2015, saw sales grow 20% growth in 2020. Wildflower Flower Farm, located in Jamestown, will be selling perennials and some cut flowers at Monumental Marketplace.
"What's great about the event is that it brings so many Indiana Grown members together to one location," Broch Martindale said. Martindale and his wife Jen operate Wildflower Flower Farms.
"It's great to be able to open up and share our products with central Indiana and Indianapolis."
Indiana Grown has committed to helping its members through the pandemic, communicating with agricultural partners and local health departments to ensure that they were able to keep Indiana agricultural producers both informed and connected to consumers. Tallman and Crouch believe this event will be an important avenue in opening up more producers back to the public in a traditional sense.
During the pandemic, they opened their online marketplace–shopindianagrown.org–which allows Monumental Marketplace attendees to continue to purchase and connect with Indiana producers following the event.
"It's our one big day to show off agriculture," Tallman said. "We want to be the flashlight to shine a light on Indiana agriculture."
Please enable JavaScript to view this content.