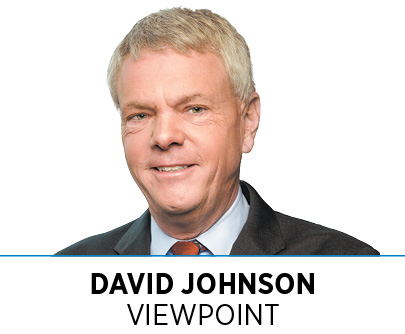 For more than 20 years now, Indy's regional business, public, community and philanthropic leaders have been joining together and working hard to put us on the map as an emerging powerhouse for 21st-century technology innovation. And we've had our share of success in moving ourselves up in line to stand among the nation's most promising, emerging metropolitan growth centers.
Further fueled by our proven capacities to host world-class sporting events, create a burgeoning tech scene, develop signature innovation spaces like Launch Fishers and 16 Tech, and advance the engagements by heads of large corporate headquarters, central Indiana leaders are in many ways doing all we can, with what we have, to accelerate inclusive growth and prosperity over the years ahead.
And yet, our region will likely need even more to have a real shot at winning in this 21st century national (and global) competition for technology and talent.
Global economic trends have created a troubling headwind for central Indiana as the economic fortunes of communities nationwide are diverging. Large coastal cities with mega-sized technology sectors are increasingly pulling away from their metropolitan counterparts in the Heartland. A 2019 report from the Brookings Institution found that just five metropolitan areas—Boston, San Diego, San Francisco, San Jose and Seattle—generated 90% of the country's innovation-sector growth.
The same report said massive federal research and development spending (typically tightly linked to national security and global competitiveness) seeded most of today's largest tech hubs. And although classic economic theory would suggest that increasingly prohibitive costs of living and rising challenges to quality of life in so many of these large hubs should spur a flight of talent and capital to more affordable places to live and work, that's not happening.
Instead, these "winner-take-most" places on the east and west coasts continue to grow even larger—and faster. In an increasingly challenging world, efforts directed at greater regional vitality are also becoming essential for our national security, to ensure that even more centers of America's best and brightest talent have what we need to join the competition.
Indiana is fortunate that our senior U.S. senator, Todd Young, has connected all these dots. He's determined that it's time for Washington to advance our investments in national competitiveness and national security through greater participation of Heartland America in ensuring our future. The result is the Endless Frontier Act, major and truly bipartisan legislation cosponsored by Young and Senate Majority Leader Chuck Schumer that authorizes the federal government to invest more than $9 billion in accelerating the development of regional technology hubs throughout the country.
While Congress continues to work out the details, these regional tech hubs are intended to concentrate new federal investment in new innovation ecosystems.
The Endless Frontier Act would also harness substantial federal funds to reinvigorate America's investment in R&D more generally. These federal investments have fallen dramatically relative to the rest of the world in recent generations to levels that, again, threaten not only our competitiveness but our basic national security. And this legislation would especially promote resiliency and competitiveness in our nation's (and state's) advanced-manufacturing sector.
We applaud Young's energized, and energizing, commitment to the passage of the Endless Frontier Act. Indiana has everything to gain from this visionary legislation. If we perform at the top of our game, securing a regional growth center investment under this program would ensure we're contributing our fair share—not only to the future competitiveness of our state, but also to the future of our nation.•
__________
Johnson is president and CEO of the Central Indiana Corporate Partnership.
Please enable JavaScript to view this content.