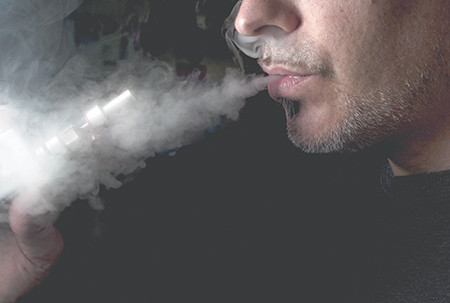 Indiana is on track to raise the smoking and vaping age from 18 to 21 and increase penalties for retailers who sell to underaged individuals.
The House and Senate on Wednesday both passed Senate Bill 1, which increases the legal tobacco age and doubles the fines stores could face for selling smoking or vaping products to anyone younger than 21.
The legislation aims to help reduce Indiana's high smoking rates by making it more difficult for youths to obtain tobacco-related items such as cigarettes or e-cigarette liquids. But it does not include any additional taxes on cigarettes or regulations on vaping liquids as sought by health and business advocates.
It's a shift in thinking from previous years, as the Republican-controlled General Assembly repeatedly failed to pass legislation to increase the age, despite strong support from the Indiana Chamber of Commerce and health advocates.
But a surge in teen vaping and a federal law raising the age for purchasing tobacco products helped change some positions on the issue.
Under the bill, the maximum fine against a retailer for a first violation increases from $200 to $400. The penalties increase until a third violation within a year, which will carry a maximum $2,000 fine.
The legislation heads to Gov. Eric Holcomb, who has publicly backed raising the smoking and vaping age and harsher penalties for retailers.
Please enable JavaScript to view this content.