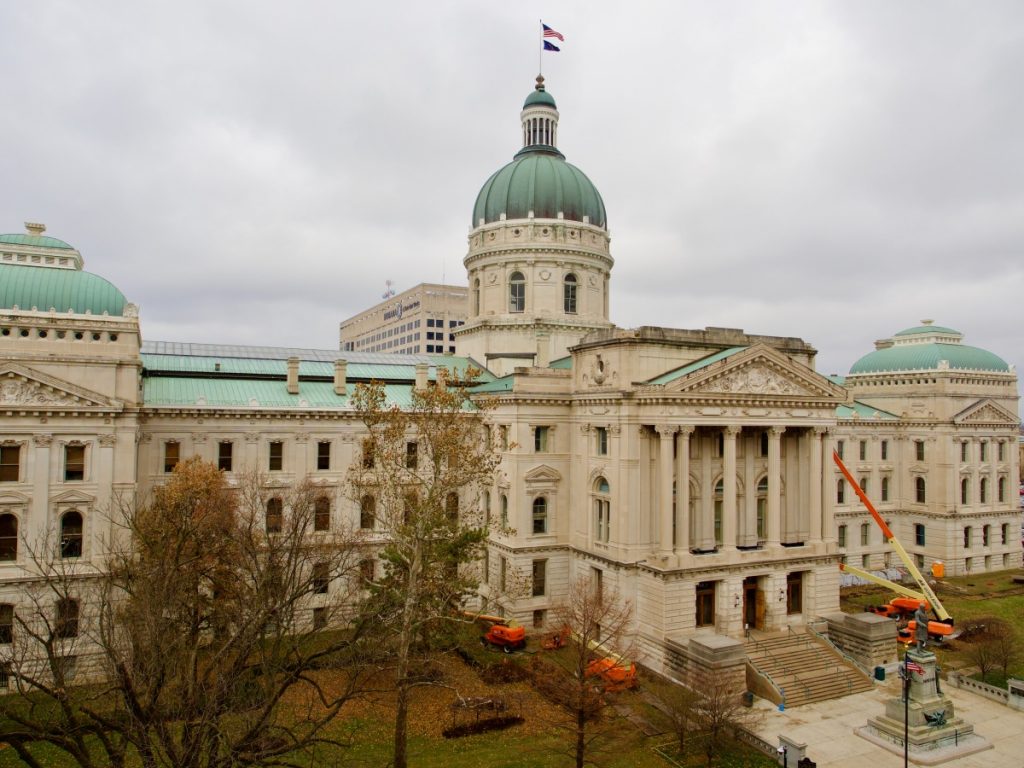 Not-for-profit organizations in Indiana would be permitted to keep the identity of their members and donors secret under a bill now advancing through the Indiana General Assembly.
Senate Bill 303 would prohibit any government agency from requiring a not-for-profit to provide any information that would identify members, supporters, volunteers or donors.
The Indiana Senate Judiciary Committee voted 9-0 Wednesday afternoon to send the legislation to the floor for consideration.
Supporters of the legislation said people have the right to give money without having their identity disclosed.
"Some people like to give anonymously," said the bill's author, Sen. Liz Brown, R-Fort Wayne. "This gives them that protection."
The measure comes as some states have demanded that groups hand over the names of members and donors, claiming that large gifts are the equivalent of dark money or could hide fraud, and should be disclosed to the public.
More than a decade ago, then-California Attorney General Kamala Harris announced a policy requiring all not-for-profits in the state to disclose their donor lists to the government. Her office argued that disclosure was necessary to help her protect the public from fraud.
But several not-for-profit organizations argued the rule violated the First Amendment by deterring their donors from making contributions. In 2021, the Supreme Court struck down the California requirement by a vote of 6-3.
Since 2014, states have considered more than 200 bills that would force not-for-profits to disclose the identity of donors, said Holly Davis, a vice president at the Indiana Philanthropy Alliance, a network of foundations, company and social investors.
"It's definitely a movement we're seeing quite pervasive," Davis said. "In 2022 alone, there were 24 bills introduced in 16 states across the country. So there's absolutely a movement."
On the other hand, 18 states have passed privacy protection bills since 2018,  she said.
Some philanthropic groups say Indiana needs a law to protect the privacy of members and donors. Indiana is home to more than 1,200 foundations that award more than $2 billion in grants each year, Davis said.
"There are countless reasons why an individual may want to keep their charitable giving private," said Danielle Coulter, representing the Philanthropy Roundtable, a group that advises large donors to charities. "It includes but is not limited to general privacy concerns, religious convictions, mere modesty, a desire to avoid unwanted solicitations by others, wanting the focus to remain solely on the cause they support, and not simply the fact they donated more, or fear or harassment or retaliation."
The bill's privacy protections would not apply to any fraud investigations or enforcement action against specific charitable organizations. "This is not an issue brought to us to protect any bad actors," Brown said.
No one testified against the bill.
The committee also advanced a companion bill, SB 302, that would prohibit government agencies from forcing not-for-profit groups to file information that is more stringent than authorized under state or federal law.
Please enable JavaScript to view this content.