Roughly $8.8 billion from the federal $1.2 trillion infrastructure package should head to Indiana over the next five years to improve crumbling highways, roads, bridges and more.
One Indiana project likely to be expedited as a result is widening interstates 65 and 70 to six lanes the full length and breadth of the state.
President Joe Biden signed the Infrastructure Investment and Jobs Act on Monday. It will deliver $550 billion of federal investments in the United States' infrastructure over the next five years, touching everything from bridges and roads to broadband, water and energy systems.
A good chunk of the nearly $9 billion Indiana is getting will go to repairing roads, highways and bridges through the Indiana Department of Transportation.
About $6.6 billion will be allocated for federal-aid highway programs, according to a fact sheet from the White House that outlined funding for each state, based on expected federal funding formulas. About $400 million is also dedicated to bridge repair and replacement.
INDOT Commissioner Joe McGuinness said the state hopes to put the federal funds toward some long-awaited projects on INDOT's radar that have not had the funding to get off the ground.
Moving to the top of that list will likely be widening the full lengths of both Interstate 65 and Interstate 70 in Indiana. Those are the two most-traveled highways in the state, McGuinness said.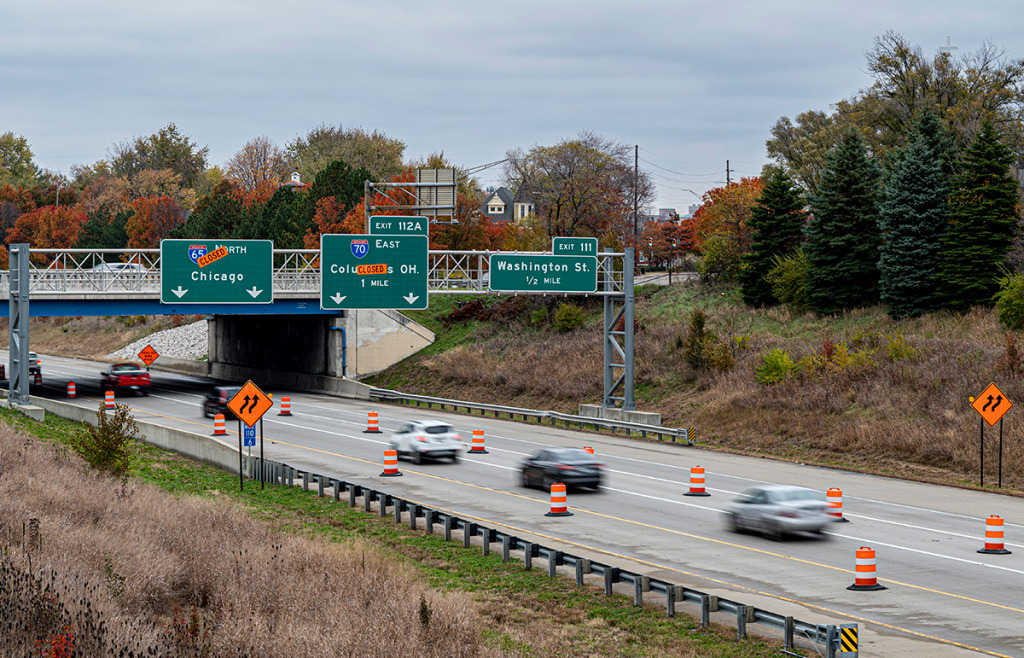 "We realize that we're the crossroads of America, and there's a lot of freight, there's a lot of people passing through our state … . We want to encourage more of that," he said.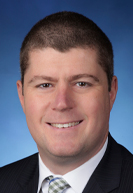 That's the only specific project in mind now, he said, as INDOT waits to receive the 2,000-page bill to understand what exactly is eligible for funding. McGuinness would also like to use the cash to fund projects to make roads safer for drivers and for road-construction workers.
INDOT already gets $1 billion in federal funding each year through extensions of the FAST Act passed by Congress in 2015. That money typically makes up a third of the department's yearly budget—this year's being around $3.6 billion. So, McGuinness expects the infrastructure bill to add $115 million to $116 million to that budget each of the next five years.
"We're aggressive with our project funding and we aren't just going to sit around and collect tax dollars and sit there, you know. We're going to provide services," he said.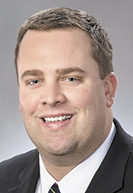 Brian Gould, executive director of the Build Indiana Council, said the infrastructure bill could allow INDOT to dole out more money for local road projects, especially in the growing doughnut counties surrounding Indianapolis. He also suggested money be used to repair the Ohio River bridge in Evansville.
"Roads have a lifespan, whether it's an interstate or a Main Street through a downtown," Gould said. "We've seen the road infrastructure system as a whole has really been kind of neglected."
On top of the $7 billion for roads and bridges, Indiana will get money to improve and expand other forms of physical infrastructure. In transportation, the state is expected to get around $680 million to improve public transit and $170 million to develop airport infrastructure, all money that will be allocated through INDOT.
Infrastructure funding also will provide $100 million to improve statewide broadband coverage, and $20 million to protect against cyberattacks. Another $751 million is set aside to improve aging water infrastructure systems statewide.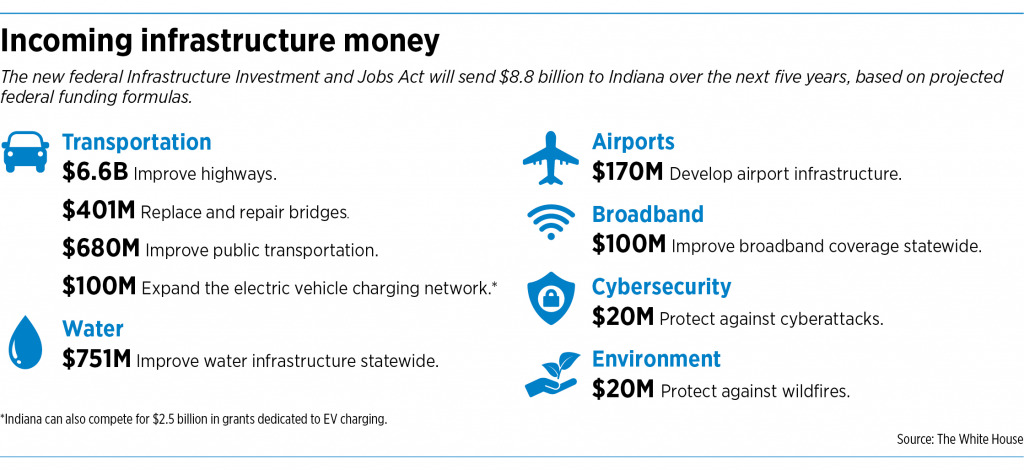 These new dollars aren't intended for projects under construction now, but for ones on the back burner. INDOT, for example, already has a fully funded seven-year strategy for various projects like the I-69 expansion to Indianapolis and the ongoing I-65 North Split reconstruction.
"We kind of have our seven-year plan already baked, if you will, but there are projects that we would love to have [in] a seven-year plan, but we just didn't have the money to do them. And so, we'll be able to go back in and grab some of those projects," McGuinness said.
Indiana U.S. Democratic Reps. André Carson and Frank Mrvan voted in favor of the infrastructure bill, while all Republican members of the state's congressional delegation voted against it.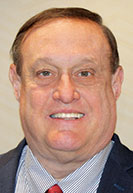 But the typically conservative Indiana Chamber of Commerce voiced strong support for the bill. President and CEO Kevin Brineger told IBJ the entire package will benefit Indiana's economic development.
"Infrastructure is critical for economic development, for economic competitiveness. On the global stage, the chamber has been advocating for new federal infrastructure legislation for over a decade," Brineger said.
Indiana Gov. Eric Holcomb also expressed support for the package after its passage, citing how the funds will add to investments Indiana is already making, from $270 million in state grants to expand broadband access to a $500 million investment in the READI regional community investment program.
"Any additional funds Indiana receives from the federal government will be used to continue the state's trajectory of improving our infrastructure, which is the foundation in growing an even stronger economy," Holcomb said in a written statement.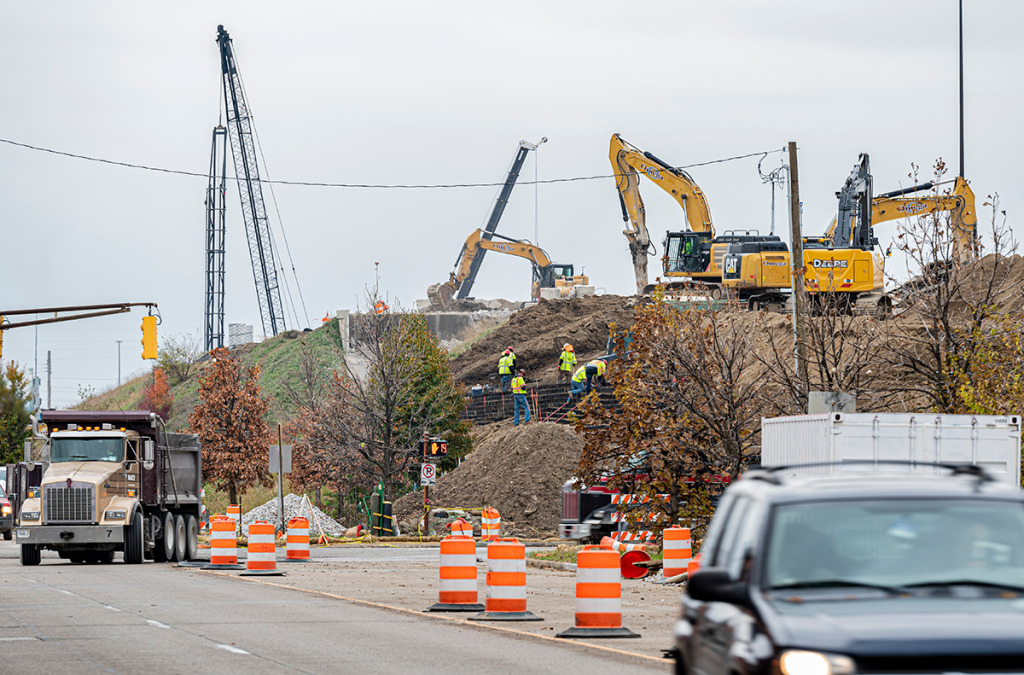 Indiana will also get about $100 million to expand the state's electric vehicle charging network, an industry Holcomb's administration has recently shown it wants to take advantage of. Indiana will have a chance to compete for an additional $2.5 billion in grant funding dedicated to EV charging, according to the fact sheet.
Holcomb joined the governors of Illinois, Michigan, Minnesota and Wisconsin in October to sign a memorandum of understanding to create REV Midwest, or the Regional Electric Vehicle Coalition, to get an advantage when competing for that funding.
A focus of the coalition is to make it easier for drivers to find charging stations for their electric vehicles along key corridors in the Midwest. It also will work to promote clean energy and mobility manufacturing, grow the region's share of electric vehicle production, and elevate access to tools required to equip the workforce.
"That definitely gives us a leg up to say, 'Look, we have a plan here to provide continuity for electric vehicle drivers [so] that they know when they purchase a vehicle, and they live in Wisconsin, that they can drive through, you know, Illinois, Indiana and have a charging system the entire way,'" Gould said.•
Please enable JavaScript to view this content.